Automate routine tasks on your projects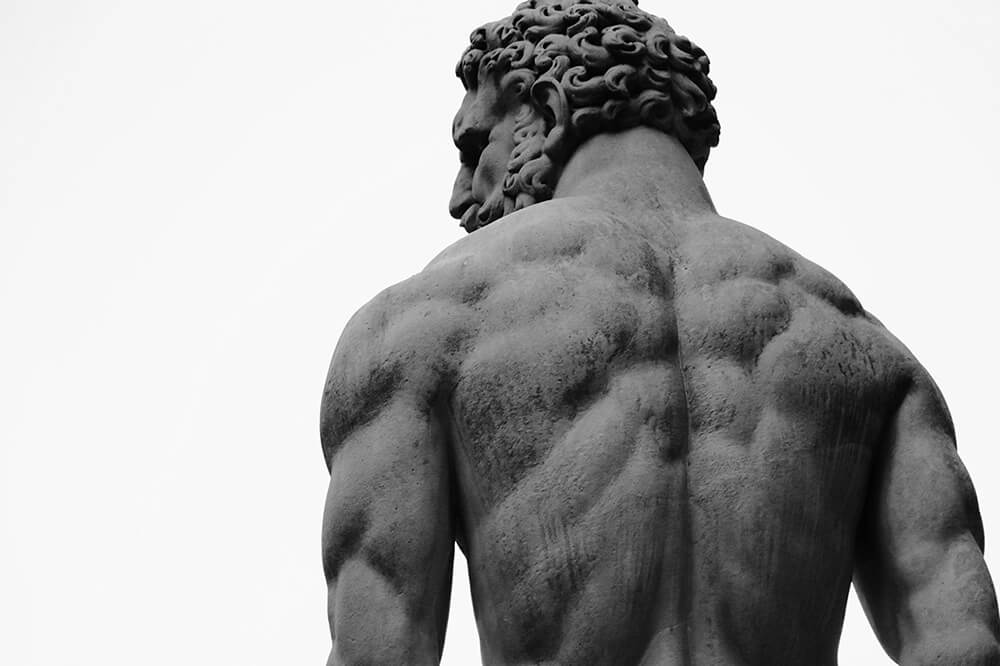 It's a herculean task!
How many times have you heard that or felt that when managing a project? Or when trying to coordinate a jobsite? Tons of moving parts, a variety of sub-contractors and vendors to deal with, drawings to review, materials to order…the list goes on.
That phrase "herculean task" funnily for me conjures up an image of a beefy Hercules lugging around a heavy stone tablet with his ten tasks engraved on it. Perhaps if he had had the tablet he wouldn't have had to perform those two extra tasks.
Anyway, what I'm trying to get at is that keeping track of tasks is important even if you don't have to battle three-headed dogs or hydras. There is an endless number of tasks to be coordinated on a job site and it helps to have a tool to do this.
At Novade, we've spent a lot of time in the field and we've seen companies struggling to manage projects by using informal groups on chat apps like WhatsApp or a combination of email and external file management apps such as Box, OneDrive, Google Drive etc. Important tasks are lost in long conversation threads on chat or email. Teams in the field don't have clear visibility on the tasks to be completed nor do managers have visibility on what has been completed.
With the Tasks function in Novade Lite, you can say goodbye to downtime due to missed deadlines and communication breakdowns. Here's what you can do:
Assign tasks to individuals. They get notified when a task is assigned to them
Schedule tasks by setting start and end dates
Adjust schedules by dragging and dropping tasks on a calendar view: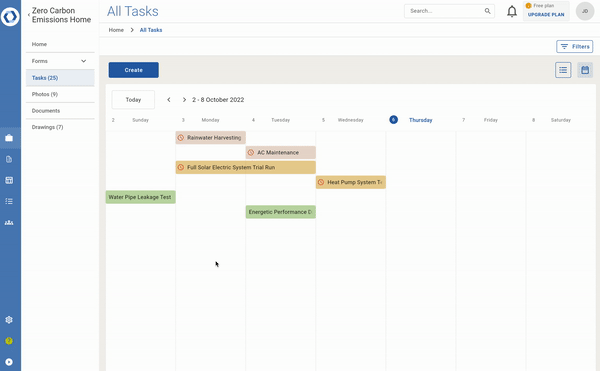 Keep track of tasks by Status (Not Started, Work in Progress, Completed)
Easily find tasks by using filters
Locate tasks on Drawings: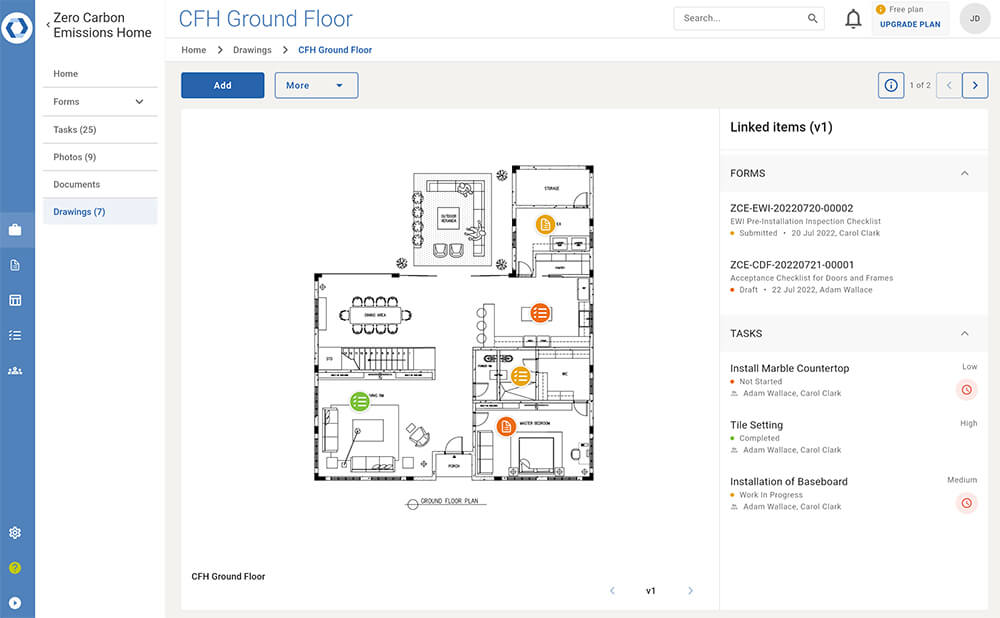 Attach photos to tasks
Attach cropped sections of drawings and mark them up to illustrate the task more clearly
Add comments and tag users in comments to draw their attention
Export a single task or multiple tasks to PDF
Say goodbye to coordination via email and chat apps. Using Tasks on Novade Lite means that you will always have access to your list of tasks organised by project or across multiple projects.
At Novade, we're here to help you make light of your tasks.
What our clients are saying…
"An easy-to-use the app for contractors and specialists to create new projects and then add photos and tasks to them!"
The only app you need to manage your tasks
Whether you are tracking your own activities to stay on schedule or coordinating multiple teams and jobs, scheduling with Novade Tasks gives you eyes on the job in real time – when and where you need them.