Streamline your construction inspection and test plans (ITPs) with Novade
Drive high quality, control and performance on your projects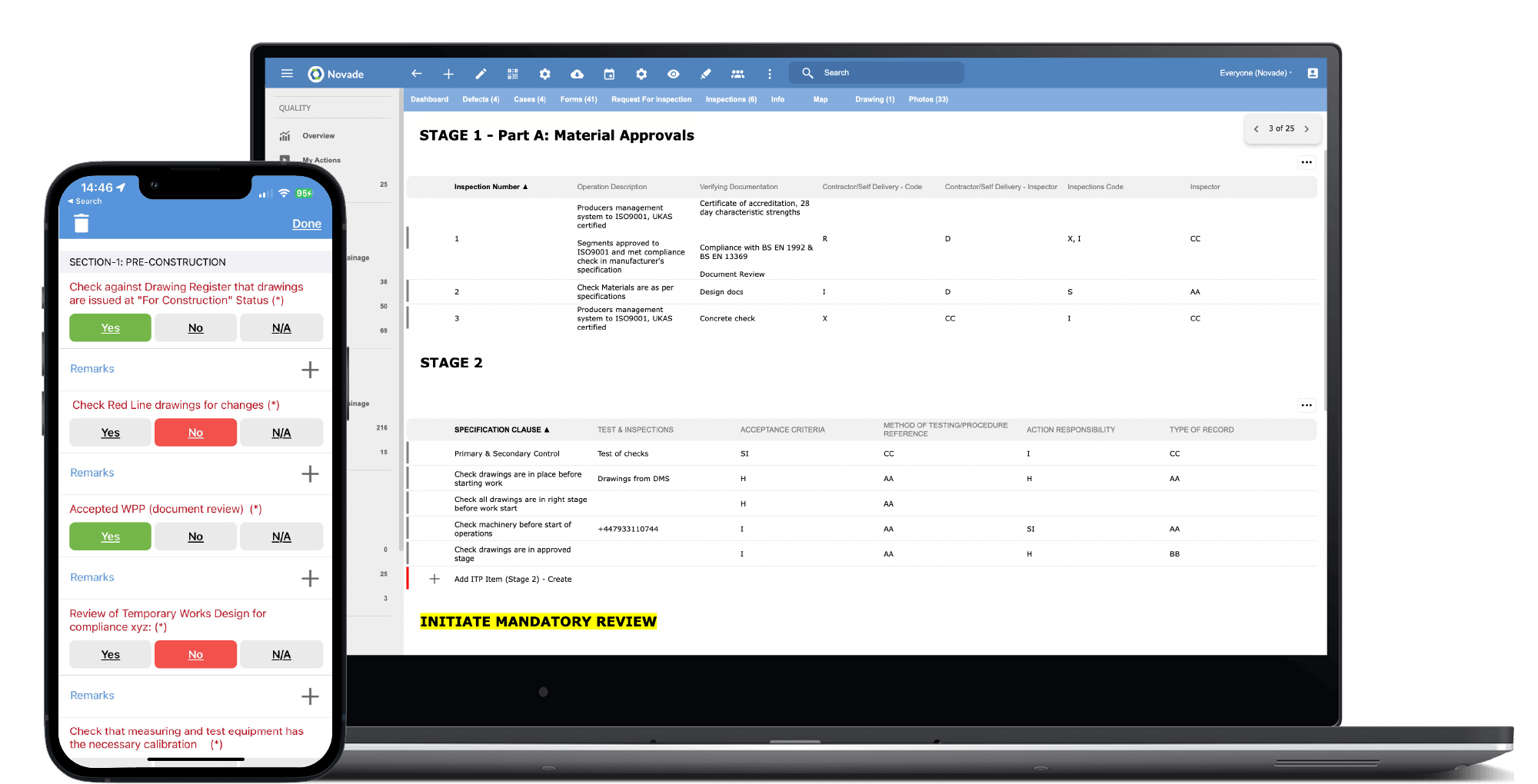 Say goodbye to endless ITP Excel sheets and paper-based checklists
Define workflows, establish criteria, and achieve your project's vision with precision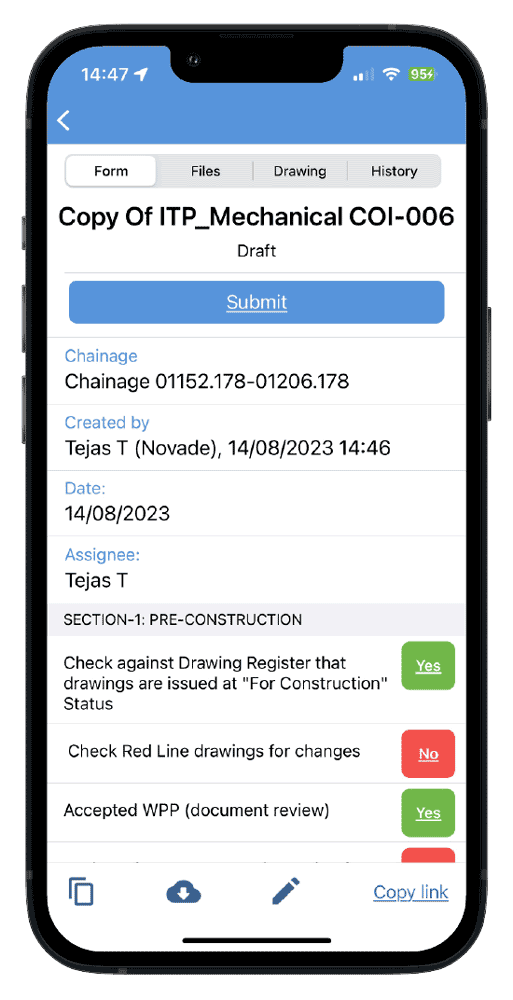 DRAFTING PLATFORM
Effortlessly draft inspection and test plans (ITPs) and initiate mandatory reviews to ensure alignment among clients, consultants, and your team. No more Excel headaches!
Simplify stakeholder communication by logging comments, feedback, and change requests within the platform. Create an invaluable historical reference alongside your ITP for a smoother project journey.
EXECUTION INTERFACE
Execute digitised inspection test check sheets (ITCs) and inspection notification records (INRs) with Novade on any device.
Drive progressive assurance through hold points, inspection stages, and witness points, and achieve excellence at every turn.
Tailor control levels effortlessly. Collect signatures for inspection items and deliver the assurance outcomes you need.
 All your ITPs on one platform
Perform inspections on the go with our user-friendly mobile app
Streamline communication with stakeholders
Effortlessly create comprehensive reports for stakeholders involved in your projects. With just a single click, export all pertinent inspections along with their attachments (ITCs). Simplify the process of sharing critical information and updates, enhancing transparency and collaboration.
Guarantee thoroughness in every step
Eliminate the risk of overlooking crucial actions or steps in your inspection and test plans. Meticulously design inspection sequences and verification points to ensure nothing is missed, saving valuable time and resources.
Real-time progress monitoring
Stay informed about the ongoing progress of your Inspection and Test Plans (ITPs) across various locations. Effortlessly track the status of ITPs and their associated ITCs. This real-time visibility empowers you to make informed decisions and maintain efficient project management.
Experience effortless inspection and test planning
Simplify your inspection and test planning process and enjoy the convenience of exporting reports, ensuring thoroughness, and tracking progress seamlessly. Elevate your project management capabilities and achieve successful outcomes.
Share all completed ITP's or data fields from within ITPs to your common data environment (CDE) in real time.
Embrace digital ITPs with Novade
Time and cost savings
Digitise inspections, identify and address issues early, reducing rework costs, project delays and attaining high quality in less time.
Seamless handover
All relevant site data in one place with a complete overview of plan outcomes with supporting documents facilitating a smooth and efficient construction handover process.
Strengthened relationships
Deliver better, high-quality projects and build stronger relationships between project teams, contractors, clients and stakeholders.
Trusted by renowned general contractors worldwide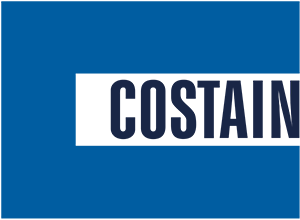 Experience effortless inspections, thorough oversight, and real-time progress tracking