IMDA Accreditation
Novade Solutions Pte. Ltd. is an SG:D Accredited company under the Infocomm Media Development Authority (IMDA), a national agency of the Singapore government.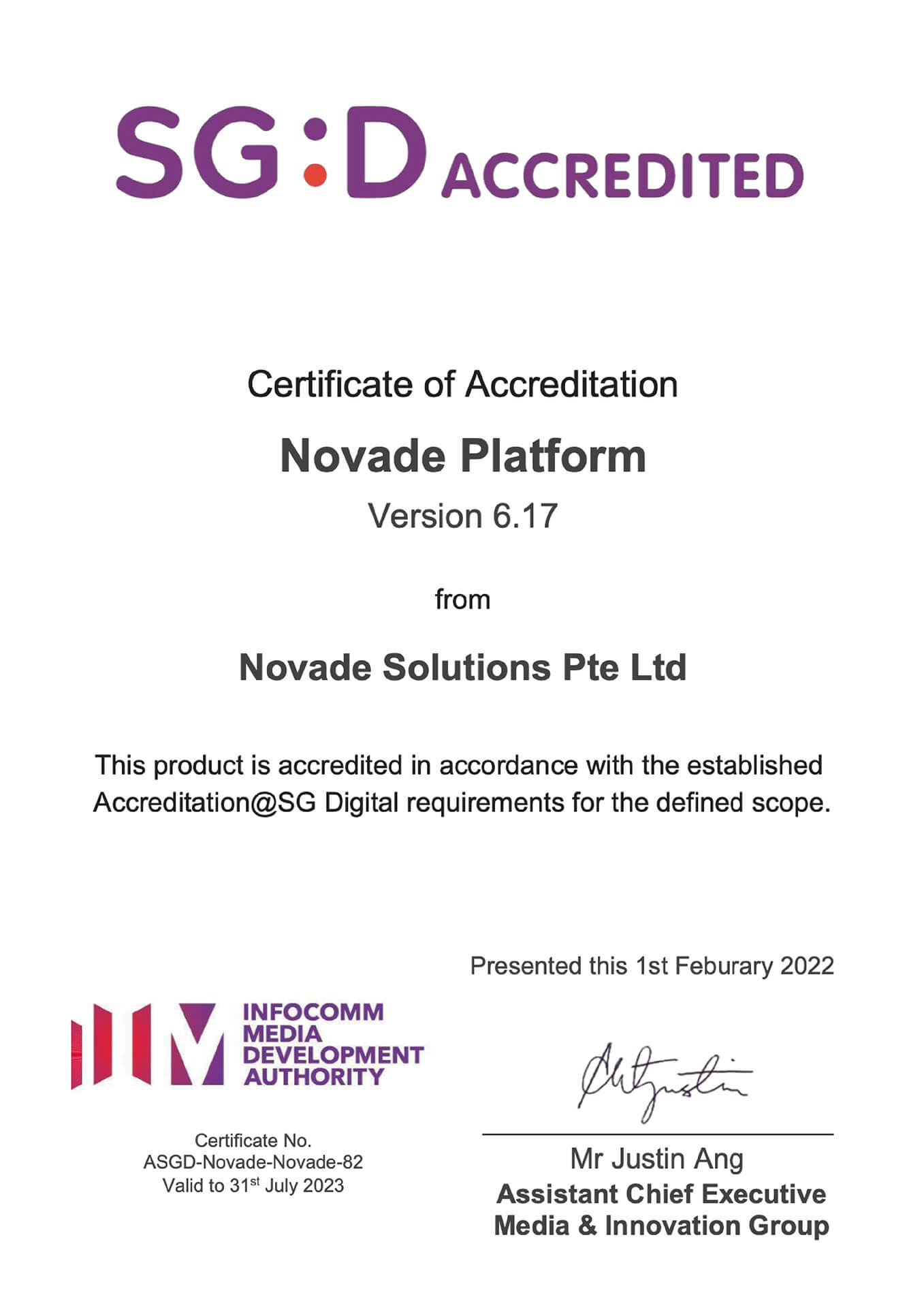 The [email protected] programme aims to accredit promising and innovative Singapore-based high-growth ICM (Infocomm Media) product companies, enabling them to establish credentials as qualified contenders to government and large enterprise buyers. 
The [email protected] helps an organisation demonstrate the ability to: 
Provide potential end users with the assurance of the accredited companies' product core functionalities and ability to deliver. 

 

Demonstrate compliance with Singapore government expectations for technical, financial, and operations requirements and eligible to bid for SG government contracts.

 
Cyber Security
Novade Solutions Europe is Cyber Essentials Plus certified, allowing the company to bid for all central government and MOD contracts that deal with the handling of personal information and the provision of certain ICT products and services.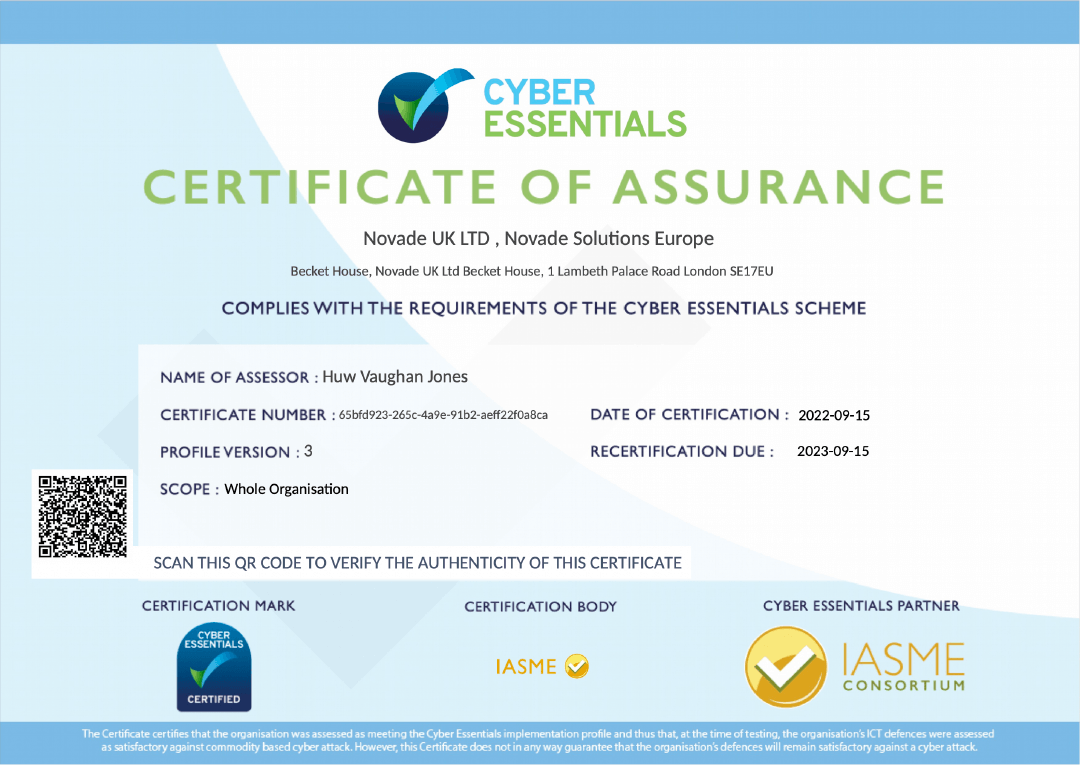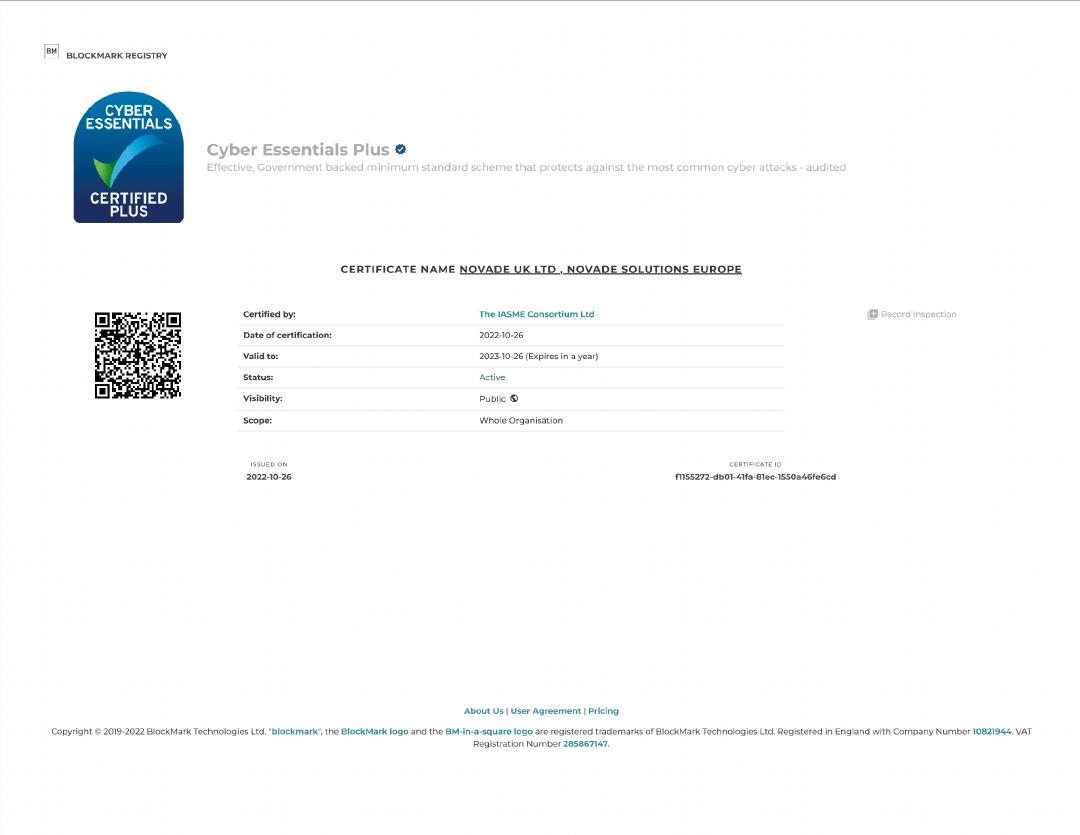 Cyber Essentials is a UK government-backed scheme designed to help organisations assess and mitigate risks from common cyber security threats by enforcing a set of security controls within the IT systems.  
The Cyber Essentials certificate helps an organisation demonstrate the ability to: 
Identify potential risks to help organisations better protect against common cyber threats.

 

Demonstrate an organisation has adopted the proper security controls to protect customer data.

 

Become compliant with UK government expectations for Cyber Security Essential requirements and eligible to bid for UK government contracts.

 
The methodology has defined two different levels of certification: 
Cyber Essentials is the first level and includes a self-assessment for organisations to check the most important IT security controls of their IT infrastructure. The responses are independently reviewed by an external certifying body.

 

Cyber Essentials PLUS offers the same controls coverage as Cyber Essentials and also includes additional assurance by carrying out systems tests of implemented controls through an authorised third-party certifying body.