We are excited to announce that on March 31st, 2020, users of Novade Quality will experience a new and improved user interface (UI). 
The revamped Novade Quality UI is designed to enhance the user experience in the following ways:
 A better organised landing page that will enable users to find information easily.

The creation of objects such as Defects, Forms and Inspections can be done directly via a

 

"Create New"  button. This also harmonises the experience for users who use the Safety module.
An improved

 

My Actions inbox that includes all actions that a user has the rights for and not just actions directly assigned to a user. It also includes items that users are CC'ed on in a separate tab.

List views display more information and have more filters.

Improved performance for projects that use Defects without Cases.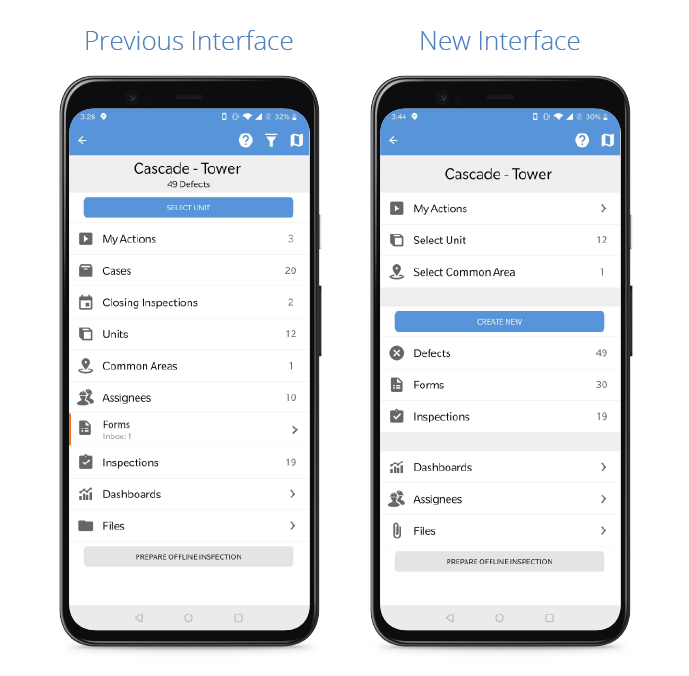 Enhanced & Structured Project Landing Page
Our team has redesigned and simplified the project landing page. The new UI now features a detailed and structured homepage which is reorganised for better readability. You can now start your process right from the landing page.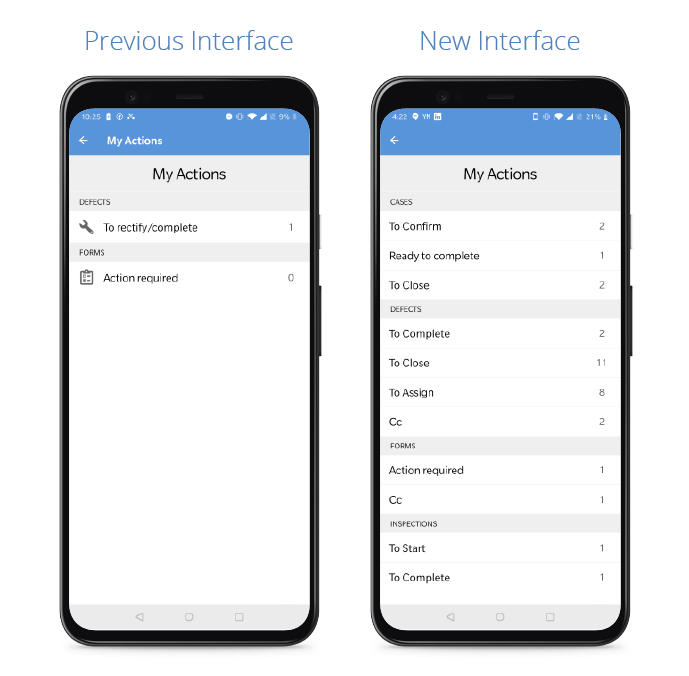 Updated My Actions Tab
The redesigned comprehensive My Actions tab enables the user to view all the project tasks that he/she should have visibility.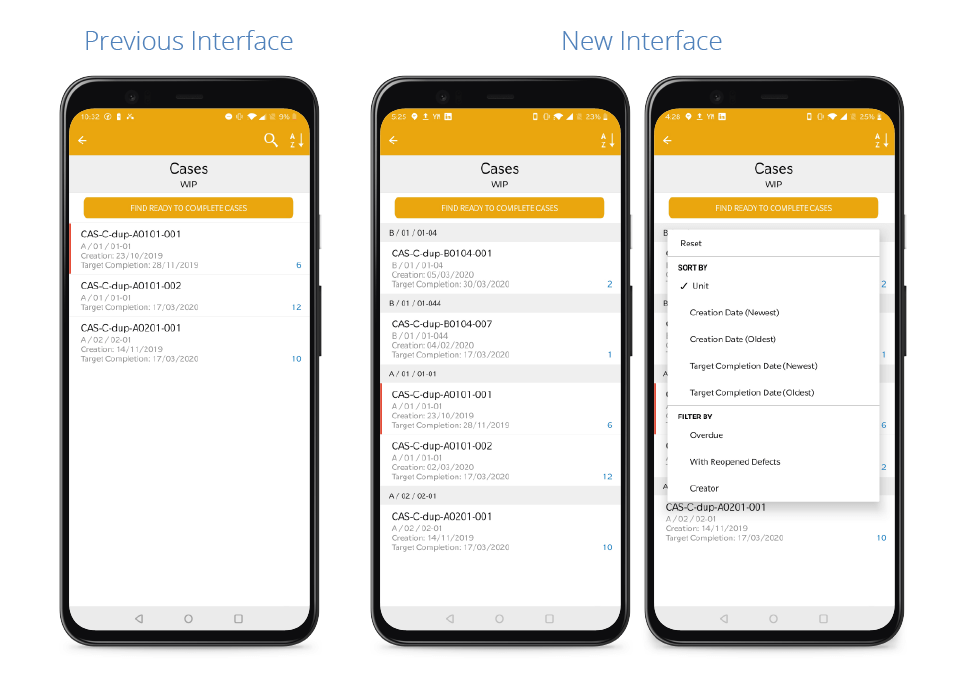 Easily Access Information with Organised Cases Listing
Users will have a clearer, informative view of cases created in the app. The changes include the ability to:
Quickly viewing key information under each case, such as spatial hierarchy / units, and form creation and target completion dates. 

Filter and sort cases using various options, such as units, creator, creation and target completion dates.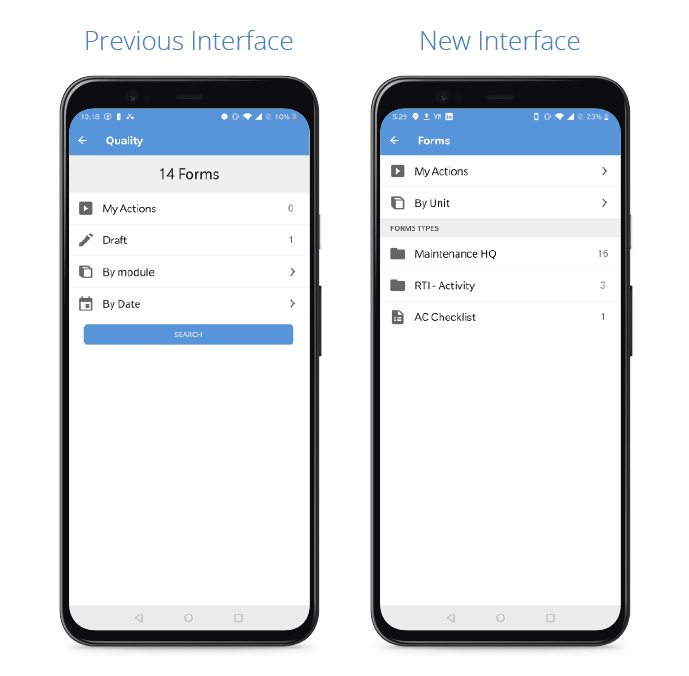 Ease of Navigation in Forms
The Forms list has been reorganised to allow easier navigation for users in the field. Users can:  
Easily open

 

My Actions

 

for Forms, which lists all the tasks that need attention.

View the number of Forms under each form type.
Please let us know if you have any questions or comments by sending us an email at
[email protected]
.
Thank you,
The Novade Team