Drive Performance & Productivity​ with Novade Insights
All the field data you need on one integrated platform​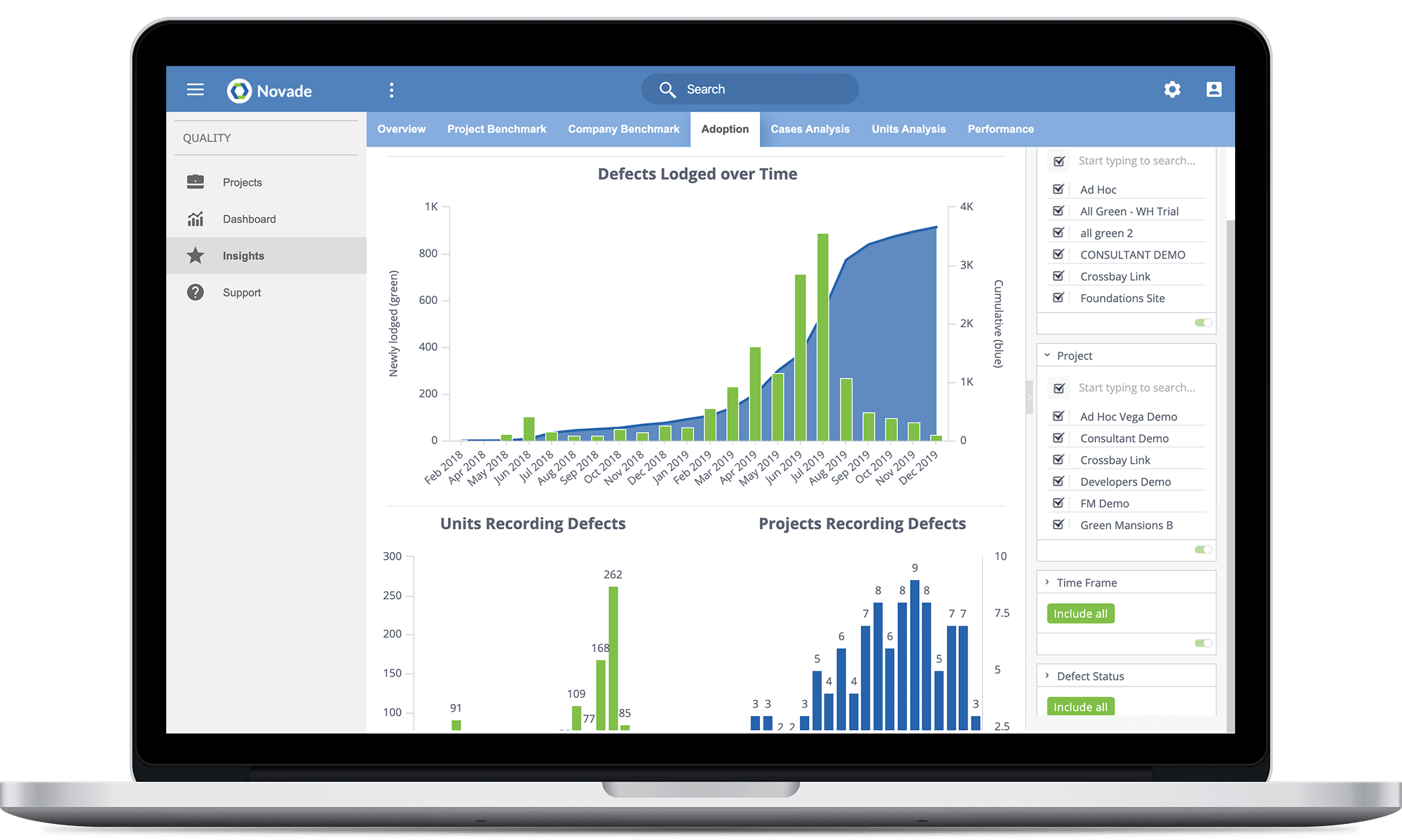 Make decisions quickly with mission-critical data at your fingertips.​
Access insights from accurate, reliable and real-time analytics.
Drive performance with site-wide visibility of lead safety, quality and productivity indicators.
Optimise and streamline for efficiency. 
Access Data Across All Projects
Conduct Powerful Analytics
Generate Data-Rich Reports
Insights that Drive Results​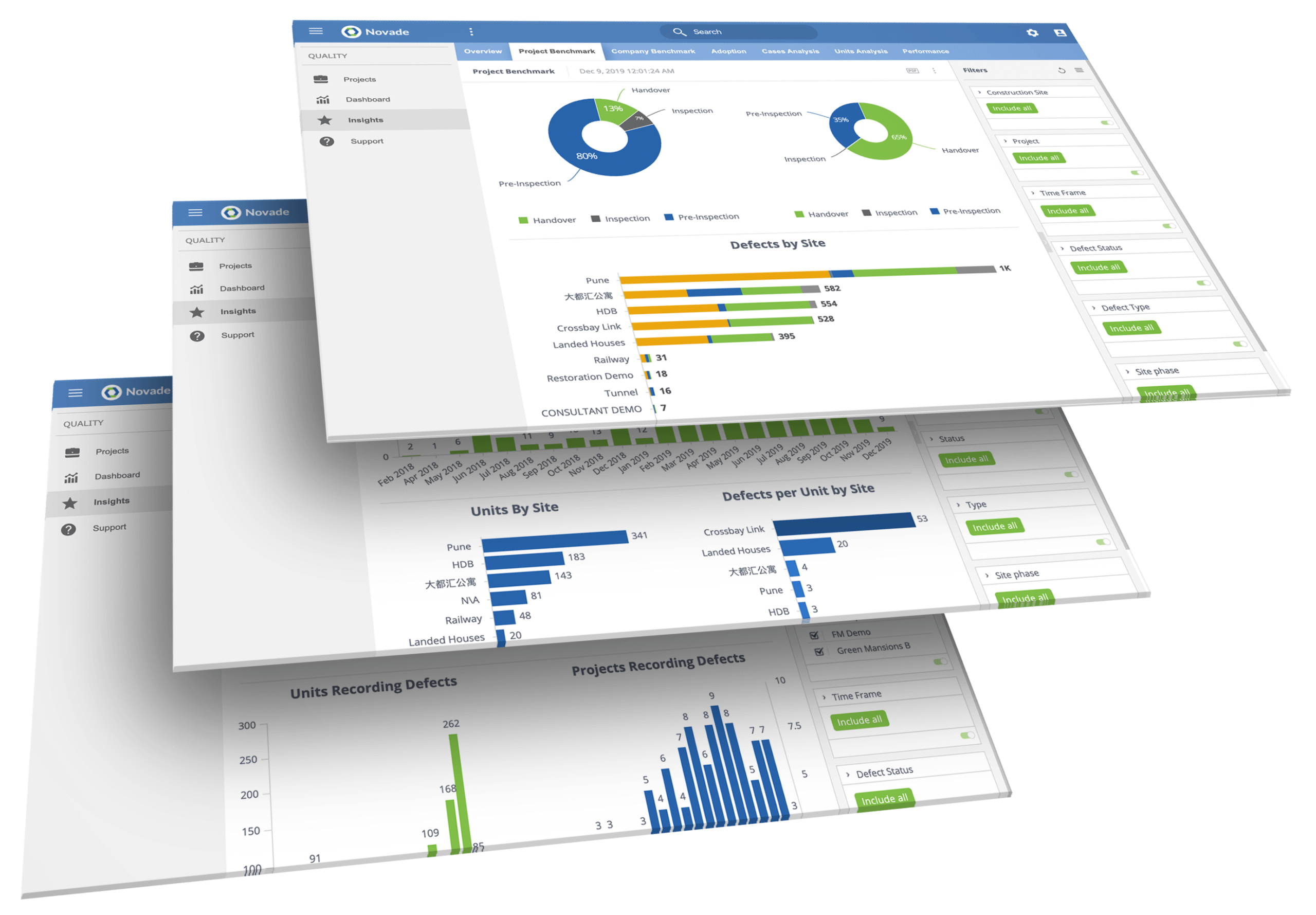 Attract, retain and reward top talent when you identify top performers.​
Prevent safety incidents before they occur when you identify patterns and trends. Improve quality with preventative measures.​
Maximise site efficiencies when you measure and analyse all your KPIs in real time.​
Optimise your site processes when you define and track operational metrics.​
Manage your procurement supply chains and work only with the best when you benchmark suppliers.​
Read more: Artificial intelligence in construction management: the ethical imperative
Analyse Millions of Records in Seconds
Easy integration of data from multiple sources​
Real-time access to millions of records​
Dynamic filtering of data
Export to PDF, Excel or PNG
Drive Continuous Improvement
Improve field performance by learning on the job
Define key performance indicators
Real-time data from the field
Plan - Define key performance indicators
Collect real-time data from the field
Analyse performance in real time
Learn - Improve field performance by learning on the job