Monitor field production ​with Novade Site Diary
Construction progress monitoring software to:
Facilitate construction progress monitoring
Automate site diary reports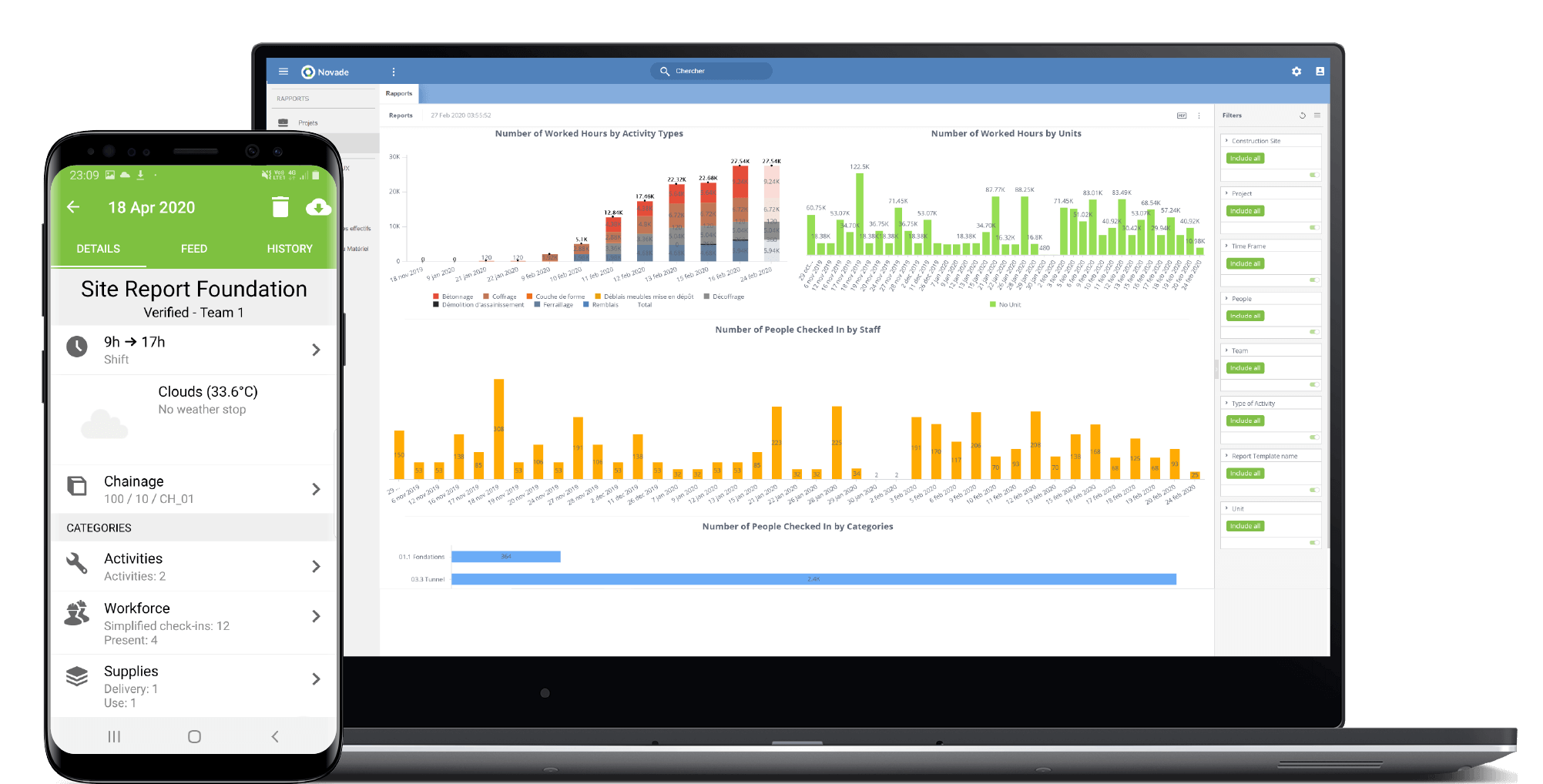 Track progress in the field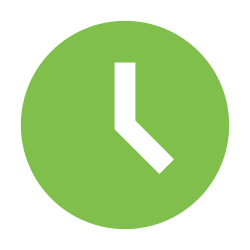 Work Shift
Select the shift for each team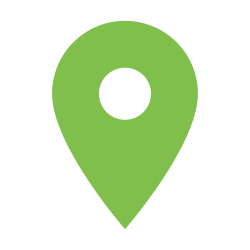 Location
By zone or GPS coordinates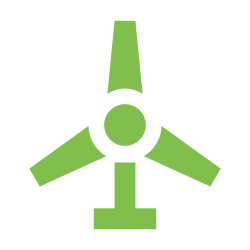 Weather
Capture temperature, humidity, air pressure (manually or via APIs)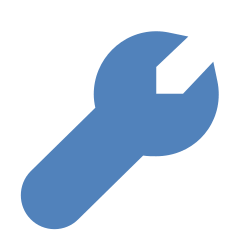 Activities
Progress & production data
Start, duration & completion time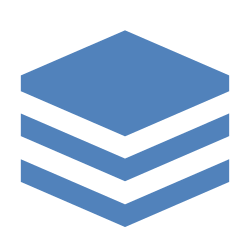 Supplies
Check-in supplies delivery
Track supplies consumption per activity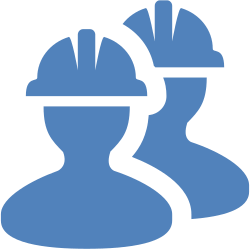 Workforce
Conduct team check-ins
Track allocations per activity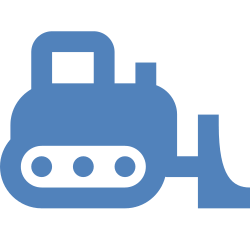 Equipment
Conduct equipment check-ins
Track usage per activity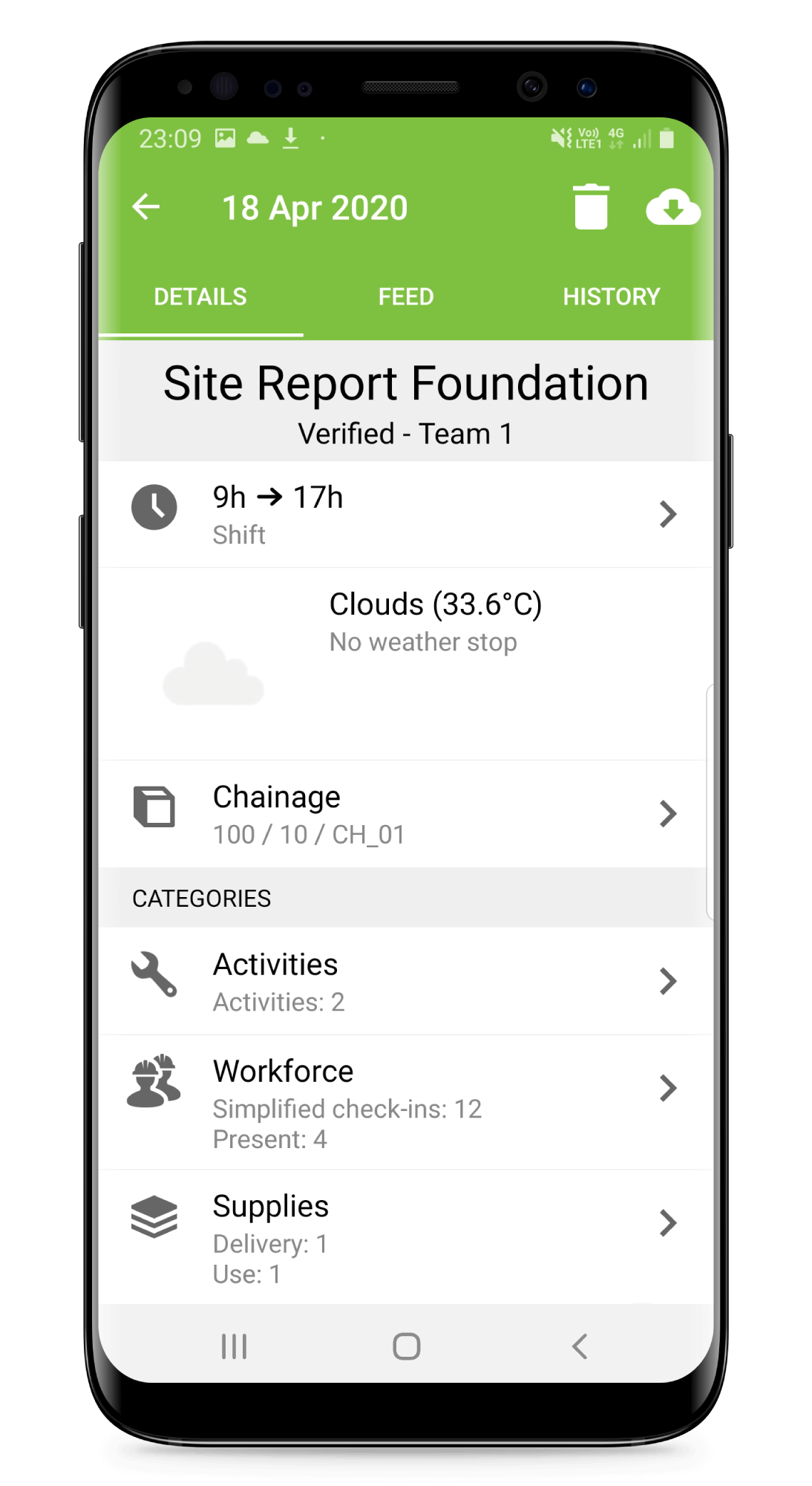 Real-time Access of Production Information for All Stakeholders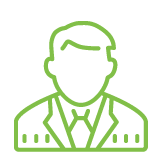 Management
can access actionable productivity data and extensive site history.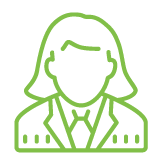 Clients
and other stakeholders receive curated reports, facilitating communication and collaboration.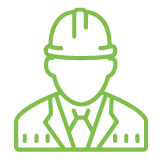 Site managers
can validate reports, automate reporting and monitor productivity on construction sites.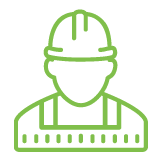 Supervisors & foremen
can submit data from mobile devices and get notified when actions are required.
Record all relevant data from the field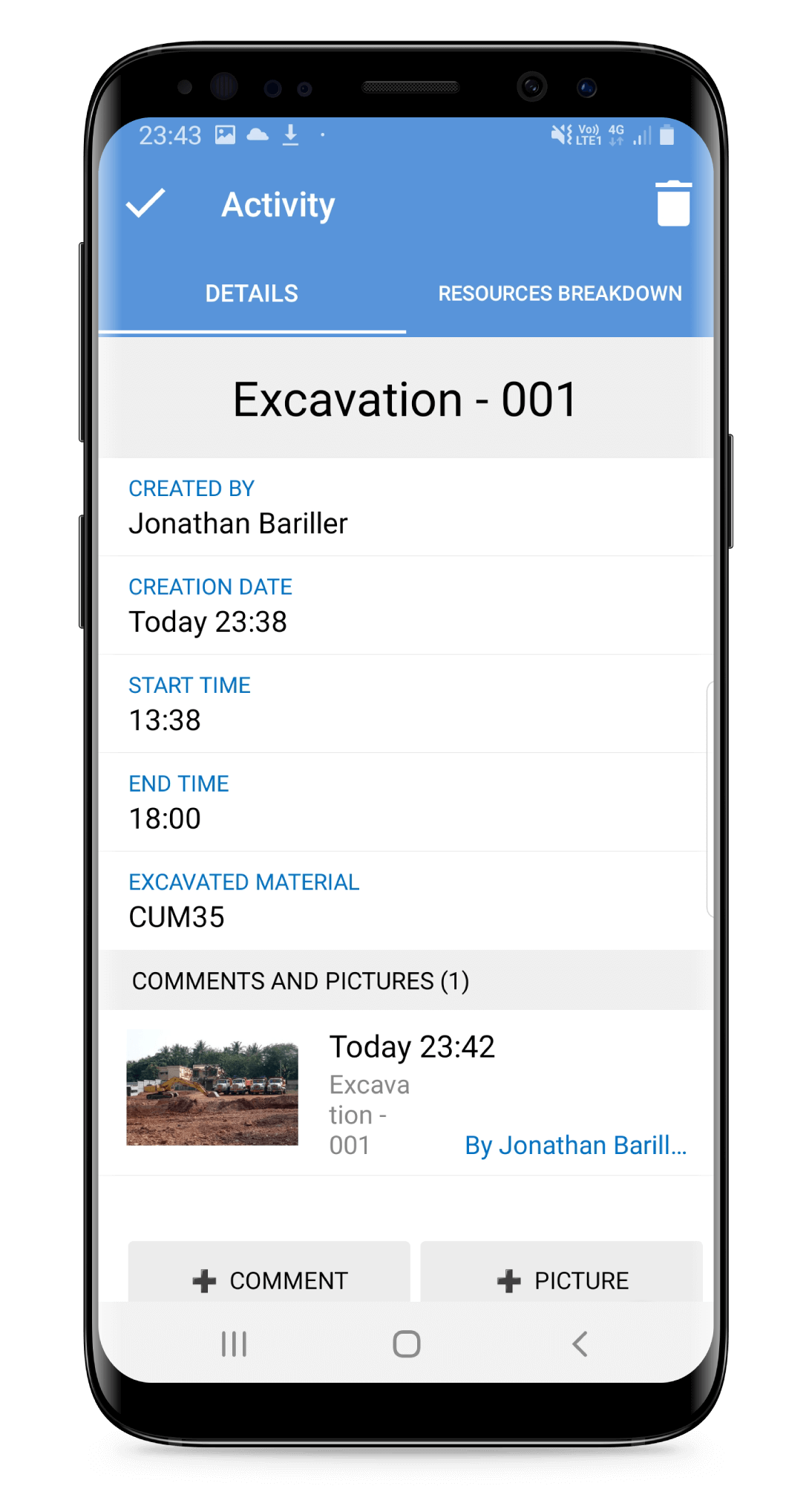 Site activities & progress
Monitor performance, progress and productivity with the user-friendly site diary app.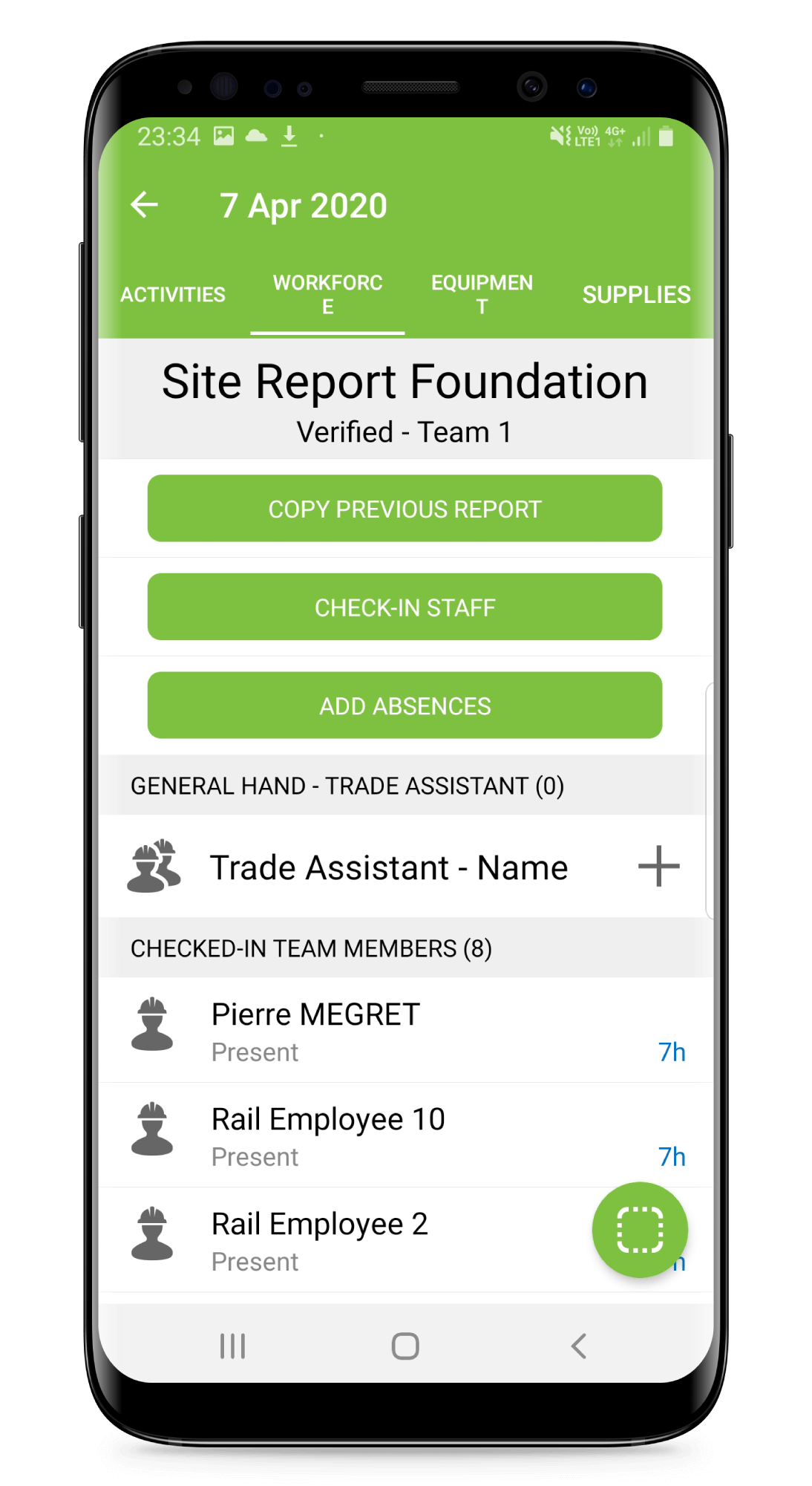 Workforce working hours
Manage your project team members with greater efficiency and transparency.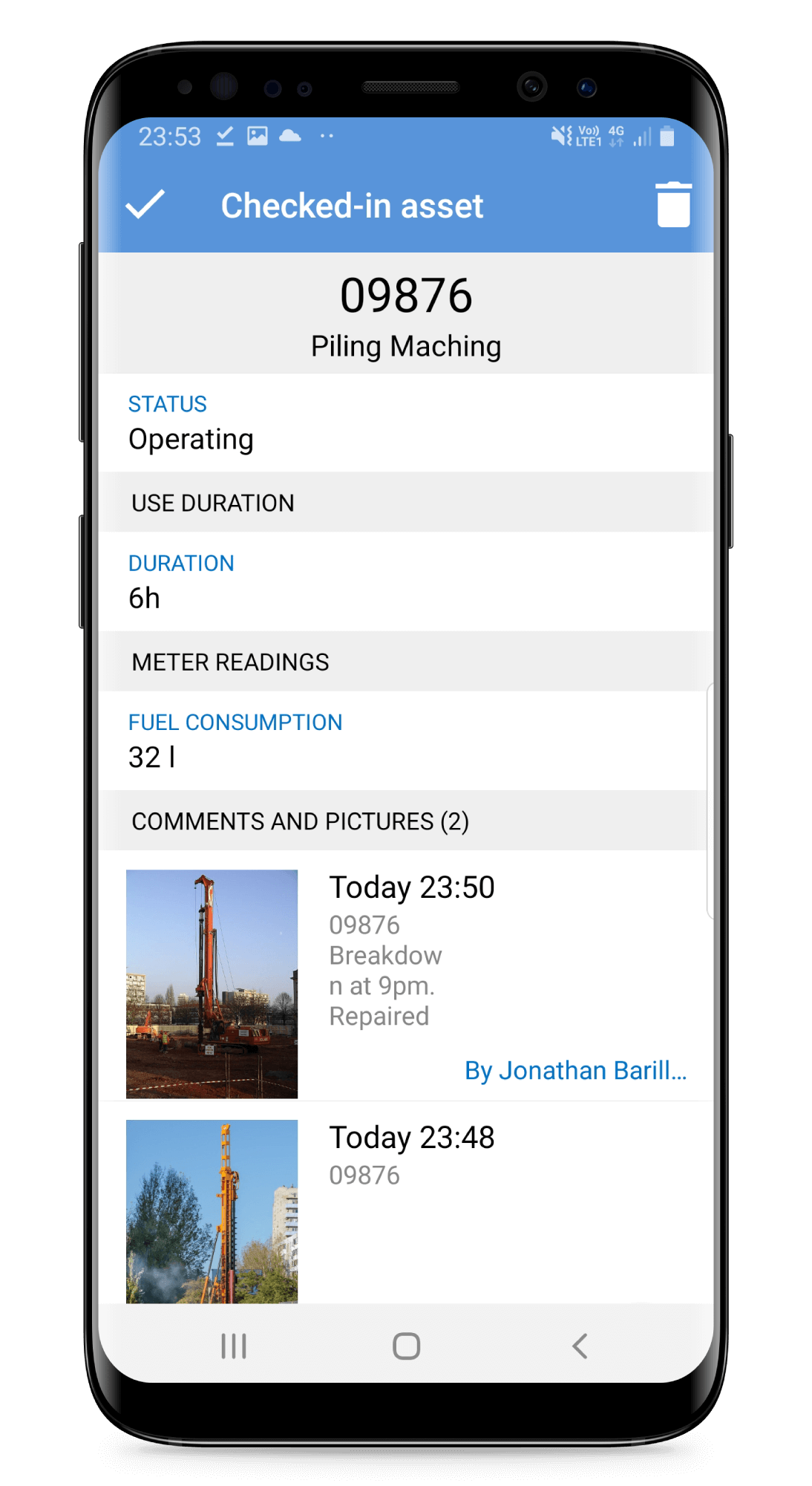 Equipment usage
Maximise every asset with robust equipment utilisation reports all on one mobile app.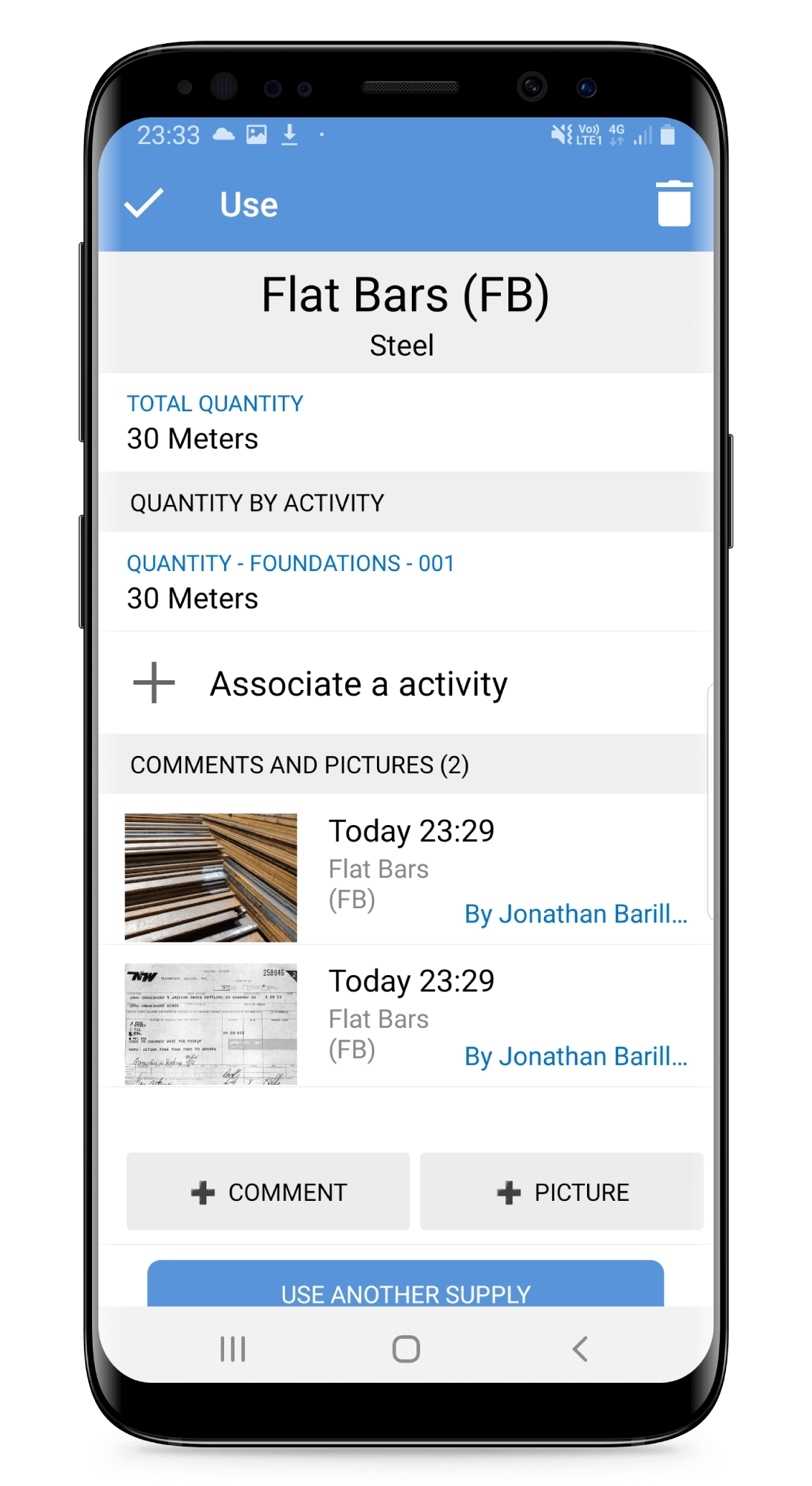 Supplies & usage
Efficiently manage inventory control and procurement.
Aggregate data & automate report generation
Data is easily captured, verified, traced, and automatically distributed in the right format with our construction project management software.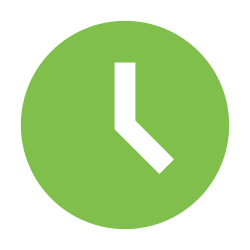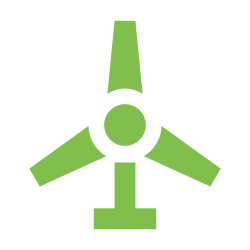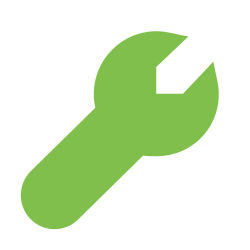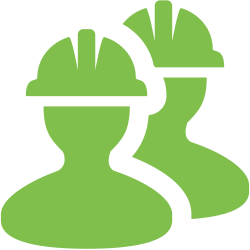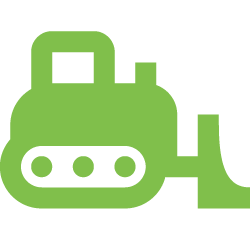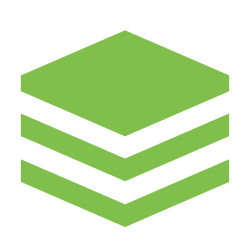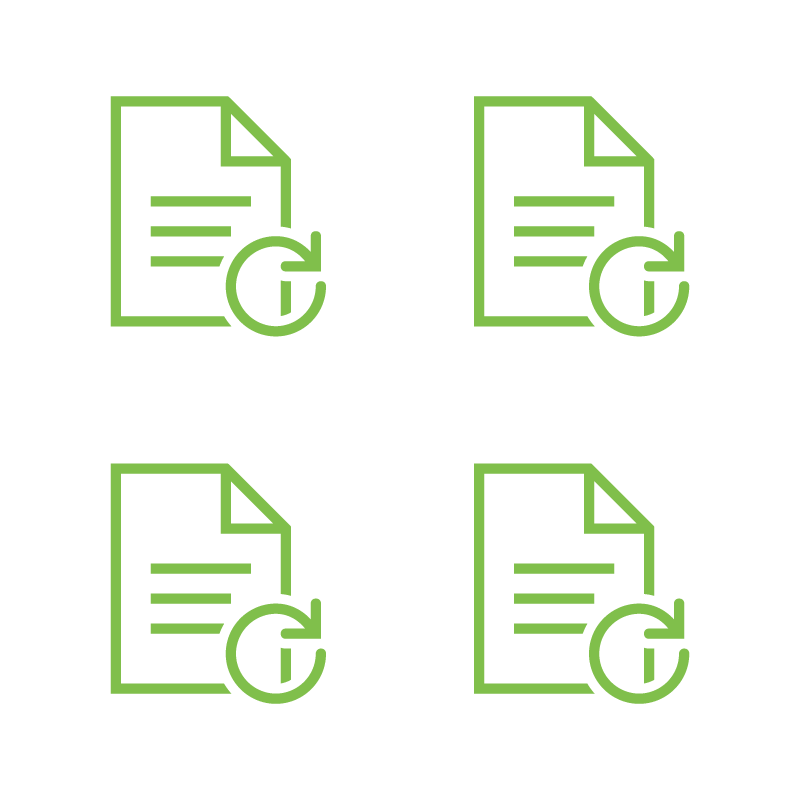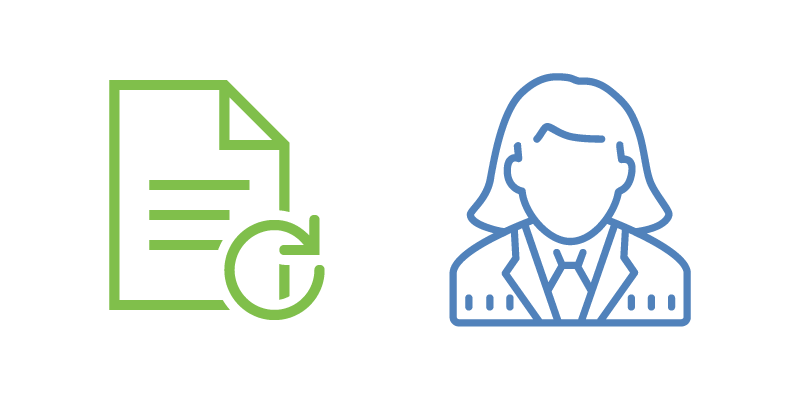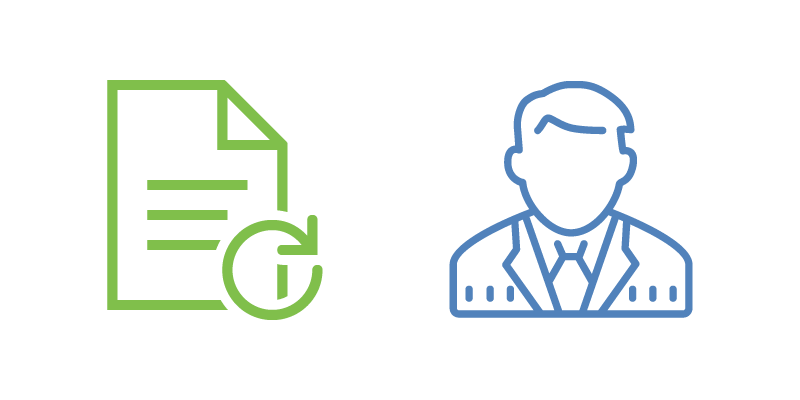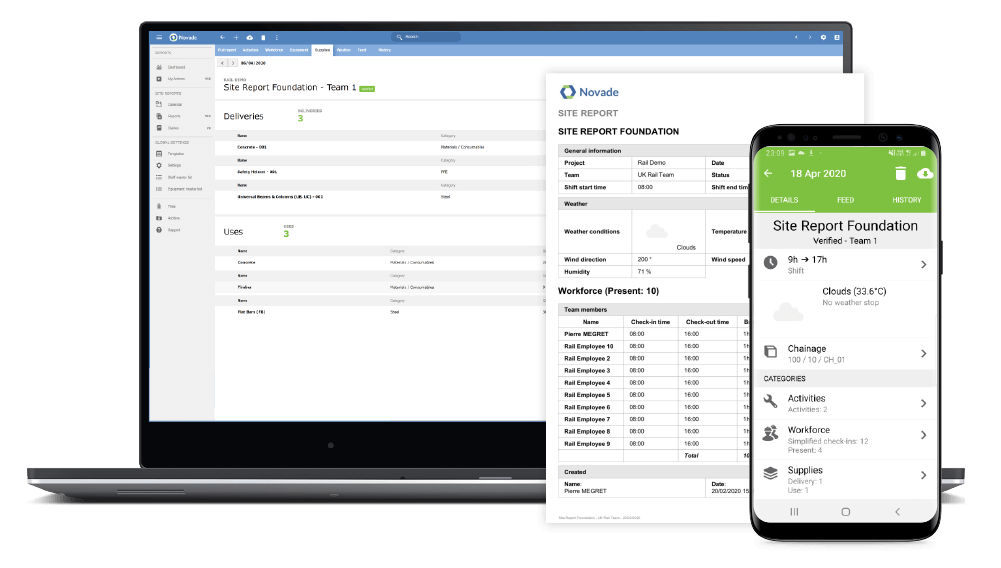 Save 30 minutes per shift on reporting duties
Easily capture real-time data from the field as work progresses.
Save time spent on administrative tasks for site supervisors to let them focus on site activities
Automate reporting with pre-defined templates, copy options and speech-to-text to facilitate data and site diary entry
Collaborate: consult reports from other teams in the field or the office
Reliable data thanks to configurable validation workflows and modification rights
Generate reports in PDF format
Generate site diaries automatically
Easily enable all stakeholders to stay on top of a project's progress.
Configure site diary templates to aggregate chosen aspects of your team's reports
Review daily site diaries for each data at a glance with the cloud-based construction site diary software
Modify the aggregated reports while keeping your team's original reports
Share tailored reports to your management, clients and stakeholders
Submit your reports through configurable workflows with customisable modification rights at each step
Generate the site diaries in PDF format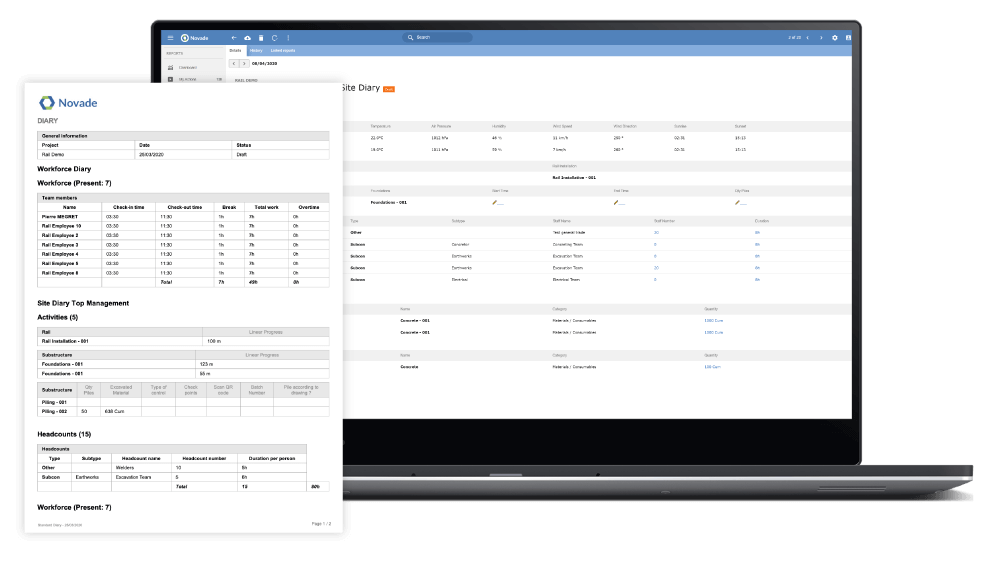 Set up site reports & diaries in minutes
Tailor your reporting by selecting categories and custom fields.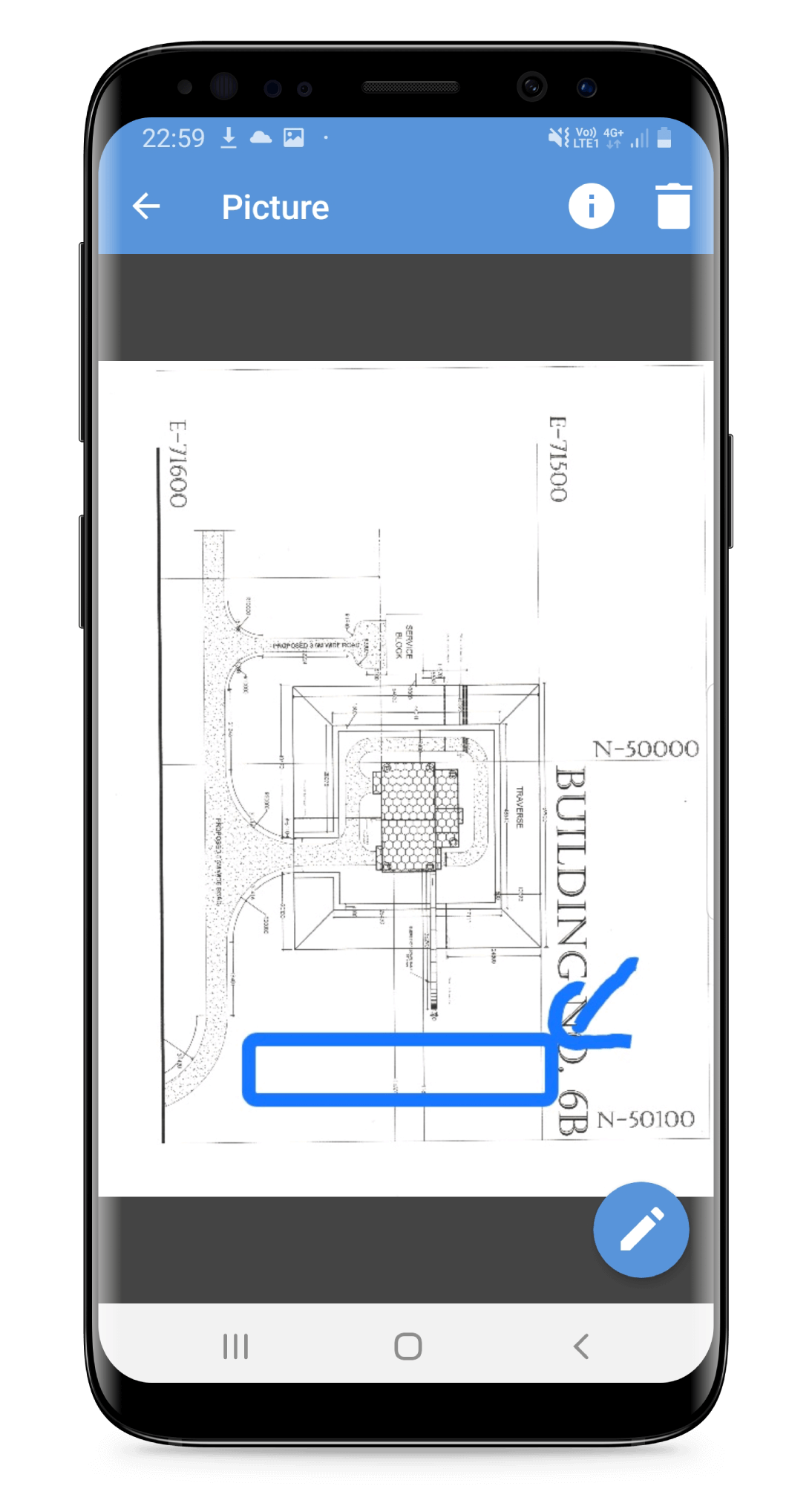 Drawing annotations
Denote areas where progress was made.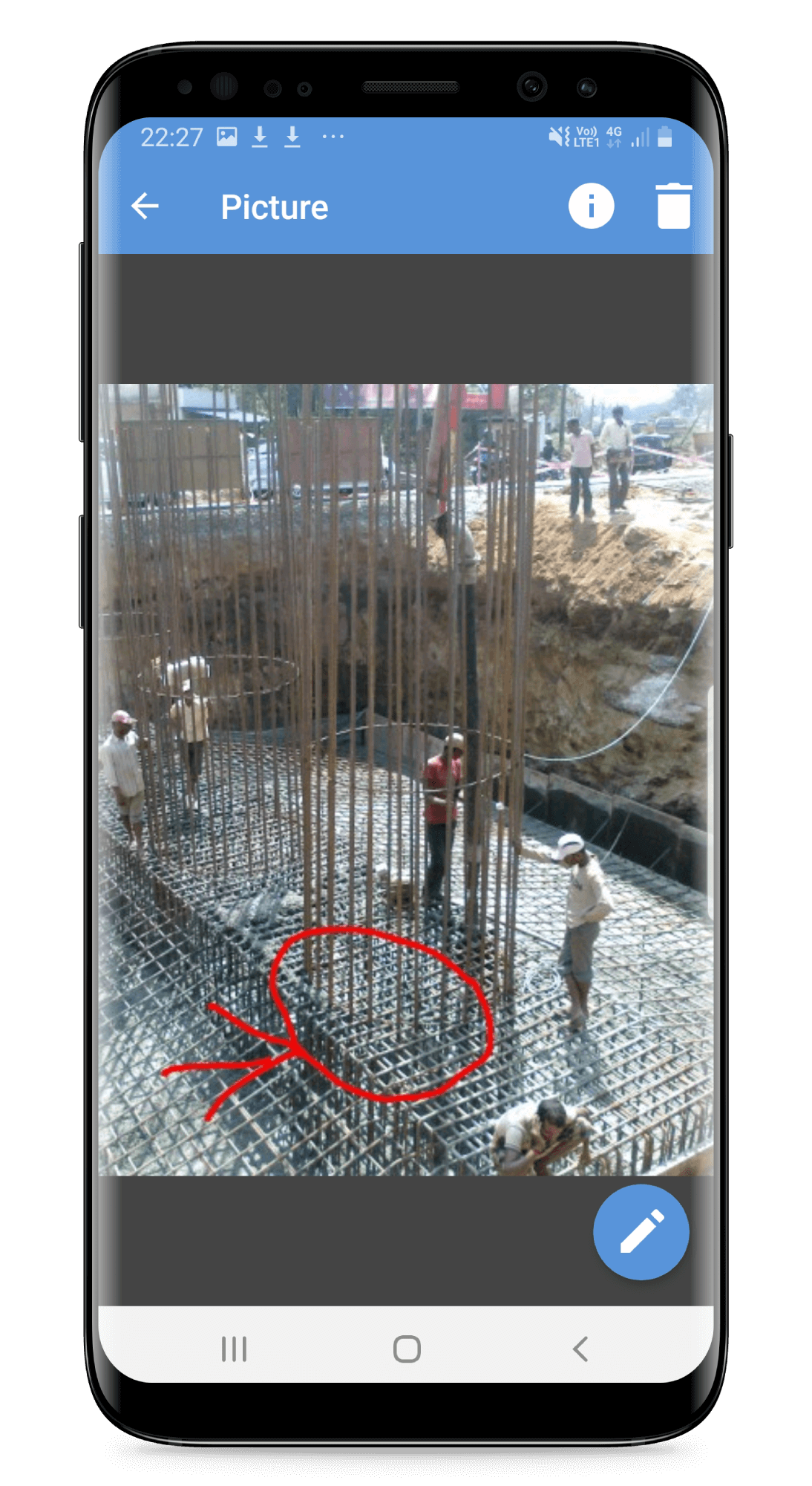 Photo annotations
Add call-outs to your images to point out areas of special attention.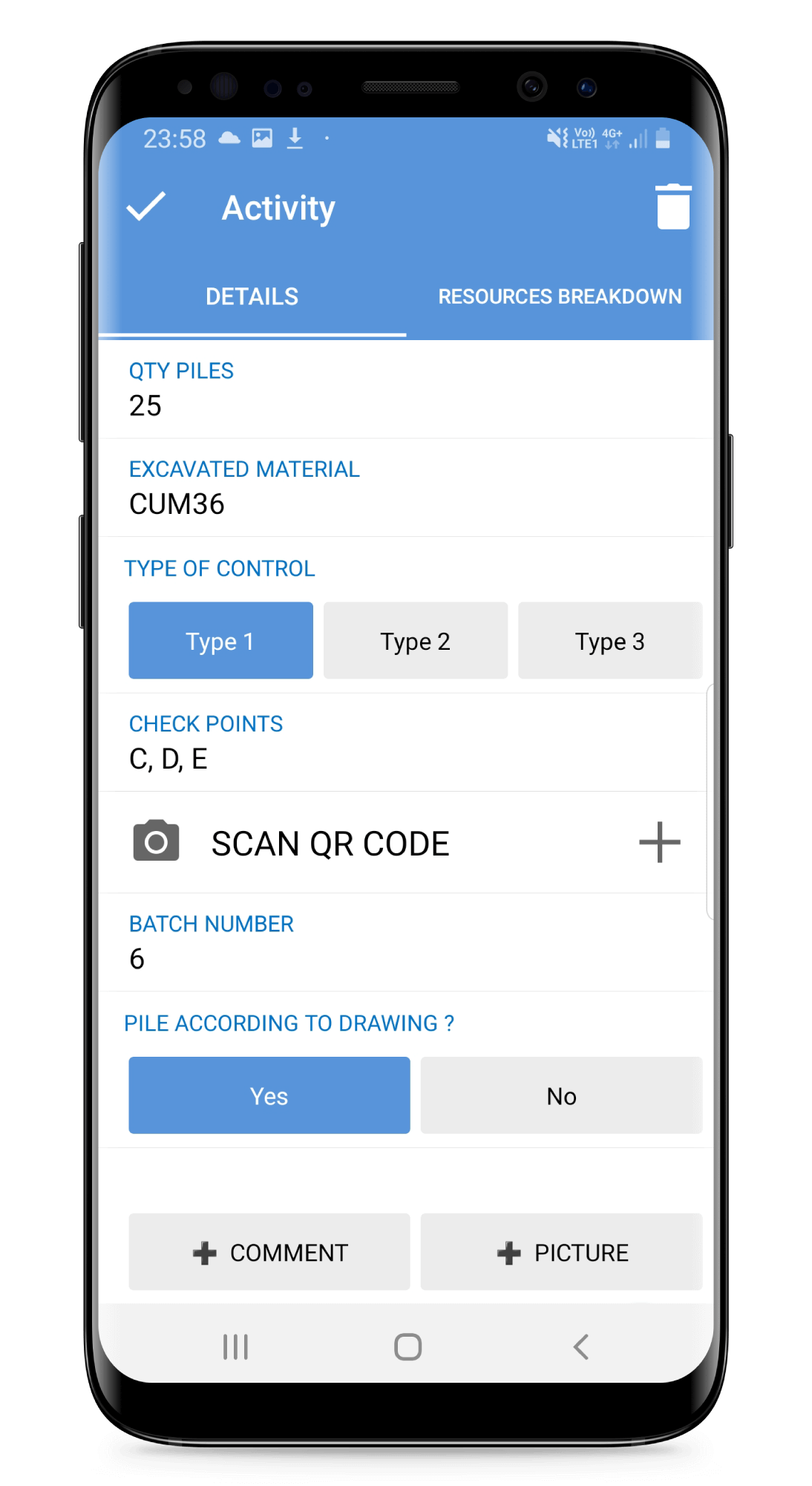 Checklists
Integrate checklists for activities, equipment or deliveries.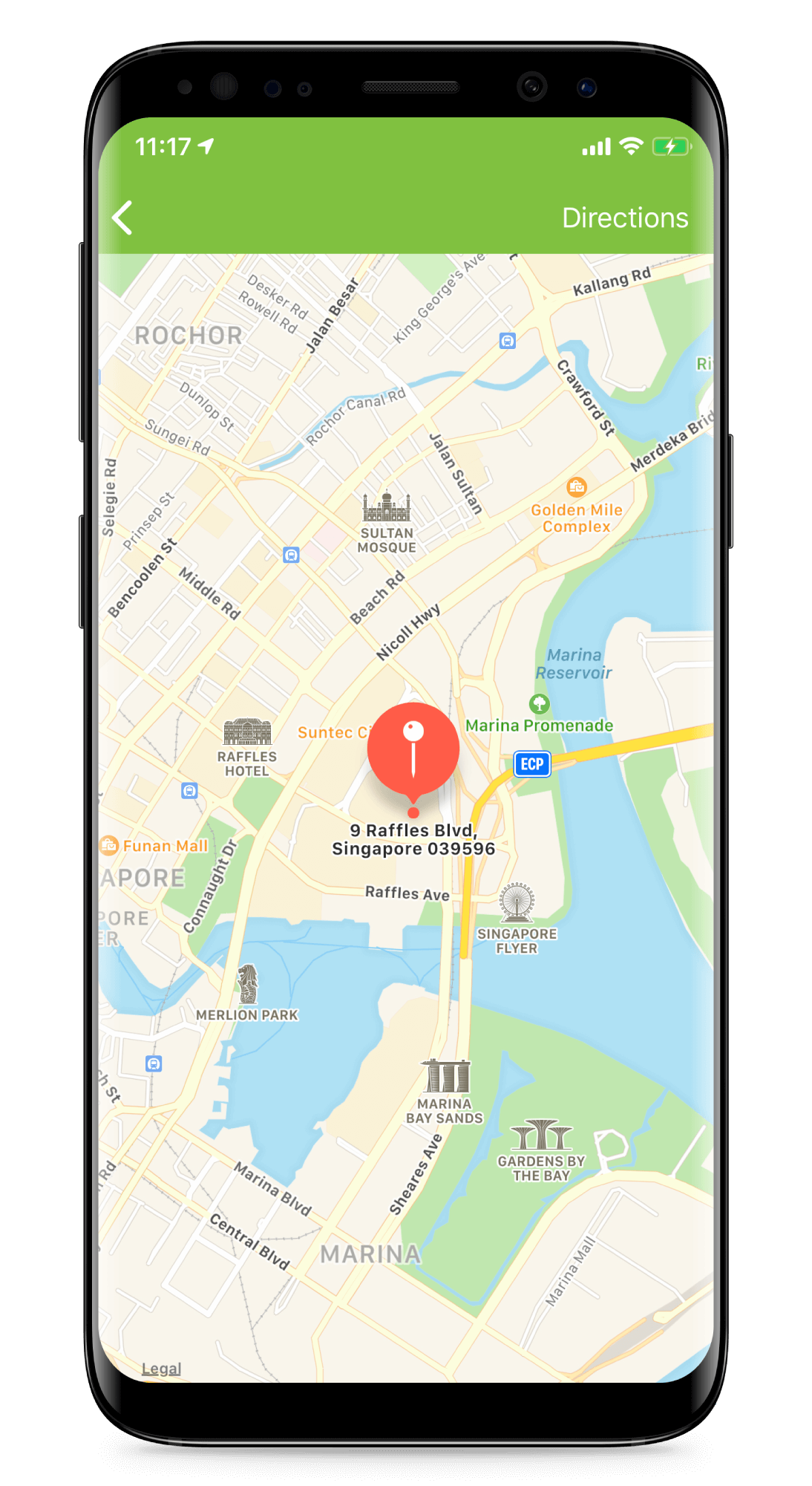 GPS location
Locate activities, equipment or deliveries.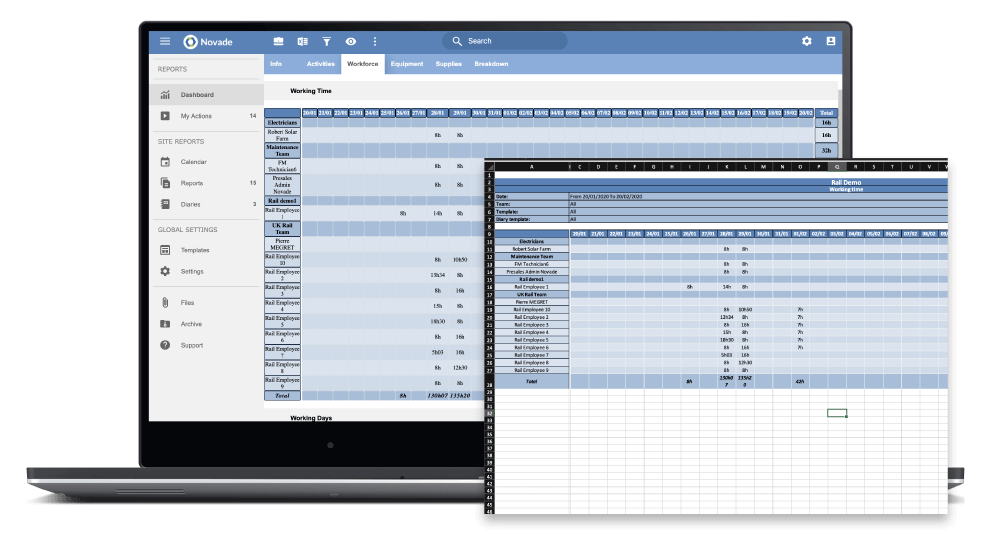 Define & track your metrics on automated dashboards
Tailor reporting to projects and trades for more in-depth assessments.
Monitor real-time production and consumption, consolidated ratios and deviations with Novade's construction progress tracking software
Consolidate reporting across various functions to get reliable real-time progress data
Tailor your table view to your reporting needs:

Aggregate data by day, week, month, team, report template, activity, structure, and show cumulative value
Filter data by report template, team, and report creator
See current and planned total values

Automate reporting and quickly export your table to Excel for further analysis
Improve productivity
& bidding accuracy
Leverage your data with powerful analytics.
Identify reasons for productivity highs and lows
Gain insights on your team's efficiency as well as resource management and usage
Analyse productivity by activity and building element
Gather the most accurate productivity ratios from past construction projects to deliver bids at the most accurate price
Leverage a database of project feedbacks to secure knowledge transfer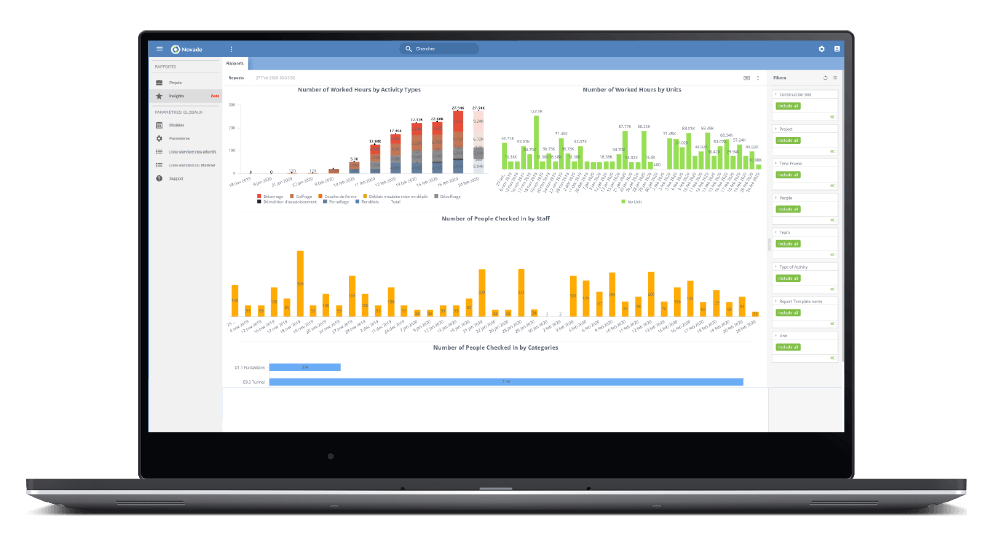 Novade Site Diary will substantially improve your business
Increase visibility
Increase transparency to your organisation and accountability to your teams with real-time progress reporting.
Boost performance
Drive efficiency and performance by monitoring reliable data on productivity ratios and resource consumption.
Improve competitivity
Increase productivity on your projects by analysing field data to deliver competitive bids on tenders.
Interested? Schedule a Free Demo
Learn more about our other modules