Autodesk BIM 360 and Novade Integration
Your team will always be working on the latest drawings – on or off the field. No more version control headaches with seamless integration of drawing updates, descriptions, and versioning.
Make decisions faster with synchronised safety and quality data.

Novade announces integration with Autodesk Construction Cloud to connect office and field teams
Breaking down construction data silos with the click of a button

Field Management Software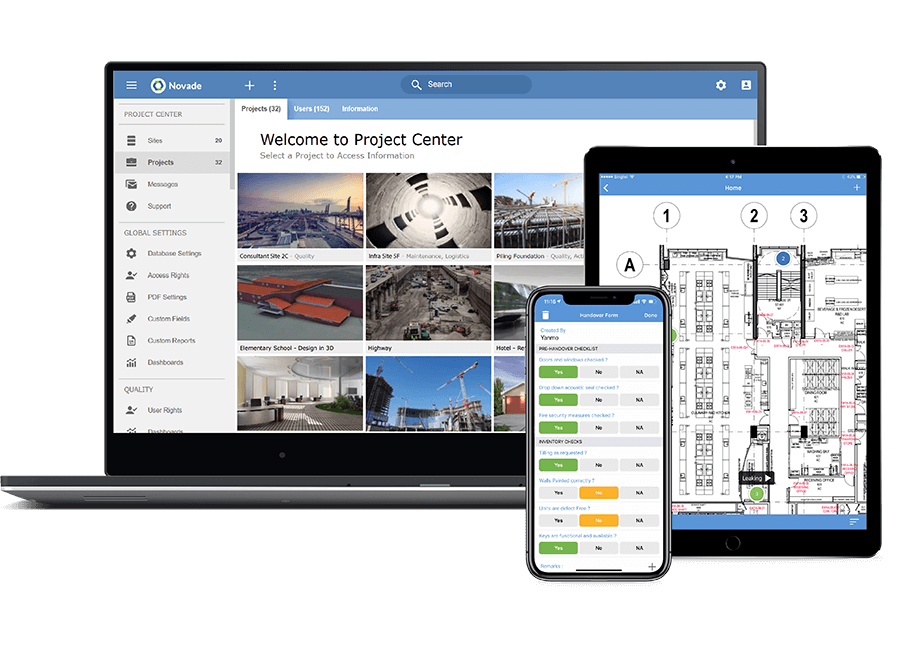 Construction Management
Document Software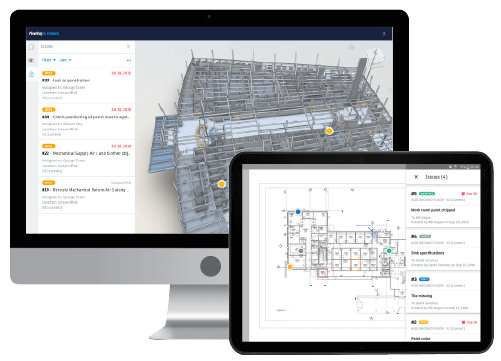 Features
Send and update drawings from BIM 360 to the Novade Platform, link these drawings to projects and maintain versioning
Send Quality Defects and Safety Actions from your Novade platform to BIM 360
Benefits
No more silos – easily transfer data between BIM 360 and your Novade platform
Teams in the field can manage complex and custom processes and inspections within Novade with confidence in the latest drawing versions from BIM 360
Design teams and project teams can easily access safety actions, location and status sent from the field to BIM 360
Design teams can accelerate and improve quality decisions by easily accessing defect details, location and status sent from the field – directly in the BIM 360
IT and Project Controls save time with fast and easy integration set up between BIM 360 and Novade
Integration requirements
Novade Connect Subscription
Autodesk BIM 360 Subscription
Partner information
Autodesk® BIM 360™ is a cloud-based construction management platform that improves project delivery and outcomes. BIM 360 supports informed decision-making throughout the project lifecycle for project, design, and construction teams.
BIM 360 connects your teams and data in real-time, empowering project members to anticipate, optimize, and manage all aspects of project performance.
More information
Click here for technical details on how to integrate Autodesk BIM 360 into your Novade platform
Integrate your data with Novade Connect
Want to know more about Novade Connect?