Thinkproject and Novade Integration
Your team will always be working on the latest drawings and documents – on or off the field. No more version control headaches with seamless integration of drawings updates, descriptions, and versioning.
Work with the latest documents and drawings and make decisions faster with synchronised site information – all from the palm of your hand.

Field Management Software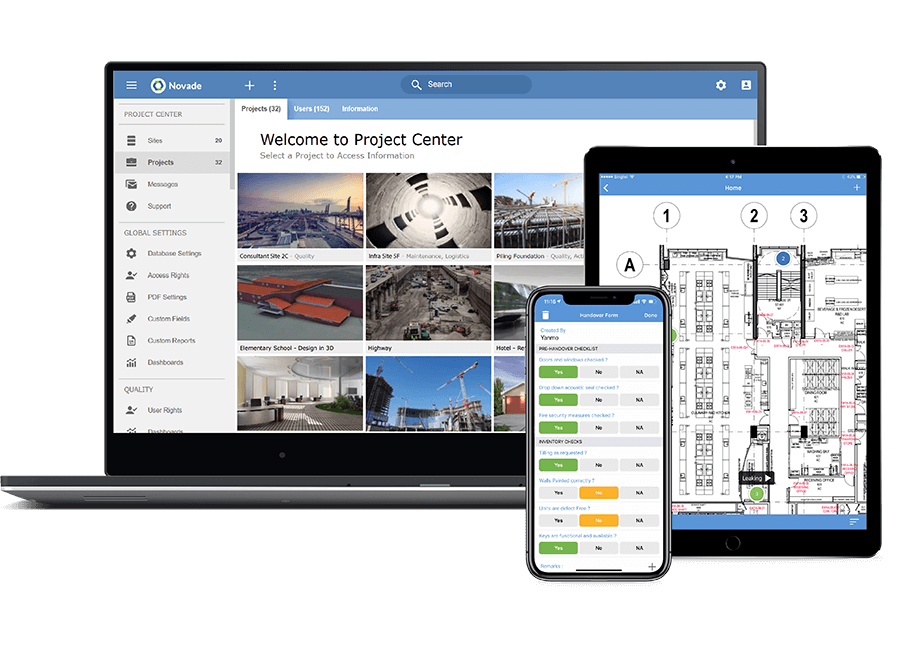 Activity update
WBS start and end date

Document Management System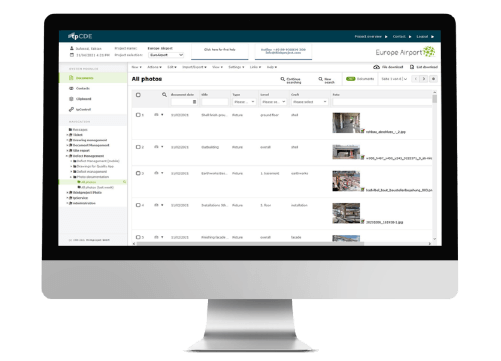 Features
Send and update drawings from tpPLM to the Novade platform, link these drawings and documents to units and maintain versioning of each object
Update Work Breakdown Structure (WBS) into tpPLM and help progress coordination to get site activity delivered
Save inspection forms for up-to-date digital project delivery, with end of project life cycle fully integrated
Benefits
No more silos – easily transfer data between Thinkproject and your Novade platform
Teams in the field can manage complex and custom processes and inspections on the Novade platform with confidence using the latest validated drawings versions and documents from Thinkproject
Make better and faster decisions by easily accessing activity and delivery status from the field, all directly on tpPLM
Partner information
Europe-based Thinkproject is a leading construction and engineering SaaS provider. Turning intelligence from data and industry experts into an advantage for customers, it is at the forefront of the digitalisation and transformation of the AECO industry. With over 500 employees worldwide, Thinkproject provides digital solutions enabling the management of asset lifecycles to 2,750 customers and more than 250,000 users in over 60 countries.
TpPLM (Travaux Public Project Lifecycle Management) is one solution from Thinkproject. It manages data for complexes and dynamic projects. It leverages documents management systems (EDMS) to provide full site overview to the site team.
Integrate your data with Novade Connect
Want to know more about Novade Connect?