Hwa Seng Builder improved site safety & productivity for its Sungei Serangoon Bridge project
75% reduction in PTW submission time
Completion date shortened by 9 months
Real-time tracking of site safety
Dynamic dashboards for comprehensive analysis
75% reduction in PTW submission time
Completion date shortened by 9 months
Real-time tracking of site safety
Dynamic dashboards for comprehensive analysis
Leading civil engineering and construction provider, Hwa Seng Builder Pte Ltd (HSB), wanted to ensure safety for its Sungei Serangoon Bridge project. HSB partnered with Novade for its Safety-HSE module to digitalise site processes which led to improved site safety and productivity.
PROJECT
Sungei Serangoon Bridge
160m long vehicular bridge in North-East Singapore
Completed in 2018
Link road connecting Punggol Central to Kallang-Paya Lebar Expressway (KPE) and Tampines Expressway (TPE)
GOALS
Digitalise site activities and project data with a construction app
Streamline site operations and speed up construction process
Attain visibility throughout the project
Eliminate manual paperwork
Increase on-site productivity
ISSUES
Massive amounts of data to track
Paper-based checklists, PTWs, and NCRs took over two hours to submit
Low visibility and collaboration on project workflows and processes
OUTCOMES
Completed project before targeted date by approximately nine months
Easily managed safety procedures on-site
Eliminated manual paperwork
Automatically synchronised project data and stored them securely on Novade's cloud-based servers
Tracked site safety performance in real time via mobile devices
Updated and verified site safety data in real time
Easily applied for ePTWs and lodged NCRs
Created 28,000+ ePTWs 
Reduced PTW submission time from more than two hours to within five to 30 minutes
Increased transparency
Improved remote collaboration and communication between on-site teams and managers
Enabled comprehensive analysis with dynamic dashboards
Founded in 1992, Hwa Seng Builder Pte Ltd (HSB) is a leading civil engineering and construction provider that prioritises safety above all else. HSB's commitment to world-class standards of quality and service has won the company numerous awards over the years, solidifying its reputation in the construction industry.
Novade played a key role and provided HSB with the tools to deliver a first-class experience to every worker – from user experience to increased productivity.
Complex safety processes on construction sites
Every time you pass a construction site – labour, dangers, safety – are some of the keywords that will come to mind. Nonetheless, people generally don't think of what goes on behind the scenes to maximise productivity while ensuring workers' safety.
When things go wrong, reputations suffer. Construction sites can be chaotic and haphazard if mismanaged. A construction site comprises a diverse number of standalone functions that are vital to overall operation. HSB, for example, was working on a project to construct bridges across Sungei Serangoon in Singapore.
From site supervisors, workers, to engineers and managers, each of these functions has its own operating procedures, workflows, and goals. However, truly dynamic and safety-centric companies like HSB must innovate to maximise efficiency and ensure high safety standards.
Executive director for projects Alan Nah said, "We believe in technological advancement, and we embrace advanced machinery and technology to improve our productivity on-site."
Benefits of digitalising safety processes
HSB's vision of advanced productivity needed a comprehensive system to match. Novade's consultants got down to work and helped with deploying a construction management software to connect all users with Novade's Safety-HSE module. In the past, it took almost two hours for site supervisors to verify hardcopies of Permits to Work (PTWs). However, with Novade's construction app, the time used to process ePTWs was shortened to 30 minutes and eliminated the need for any paper.
Along with the increased efficiency, WSHE manager for projects Azry Tay added that they could "monitor day-to-day work activities" together with the checklists and near-miss reports on the same system. He further described, "if the site supervisor or engineer captured any non-conformances on-site, they could take a photo and send it to the person-in-charge to rectify it on the spot."
This information was then systematically captured as data and made available on both mobile and desktop for analysis and improvement. Ng added, "I've actually got a lot of live data, like internal hazard activity, and Novade actually provides a dashboard to have a breakdown of all of this. I could take proactive action for the company to prevent incidents and accidents from occurring."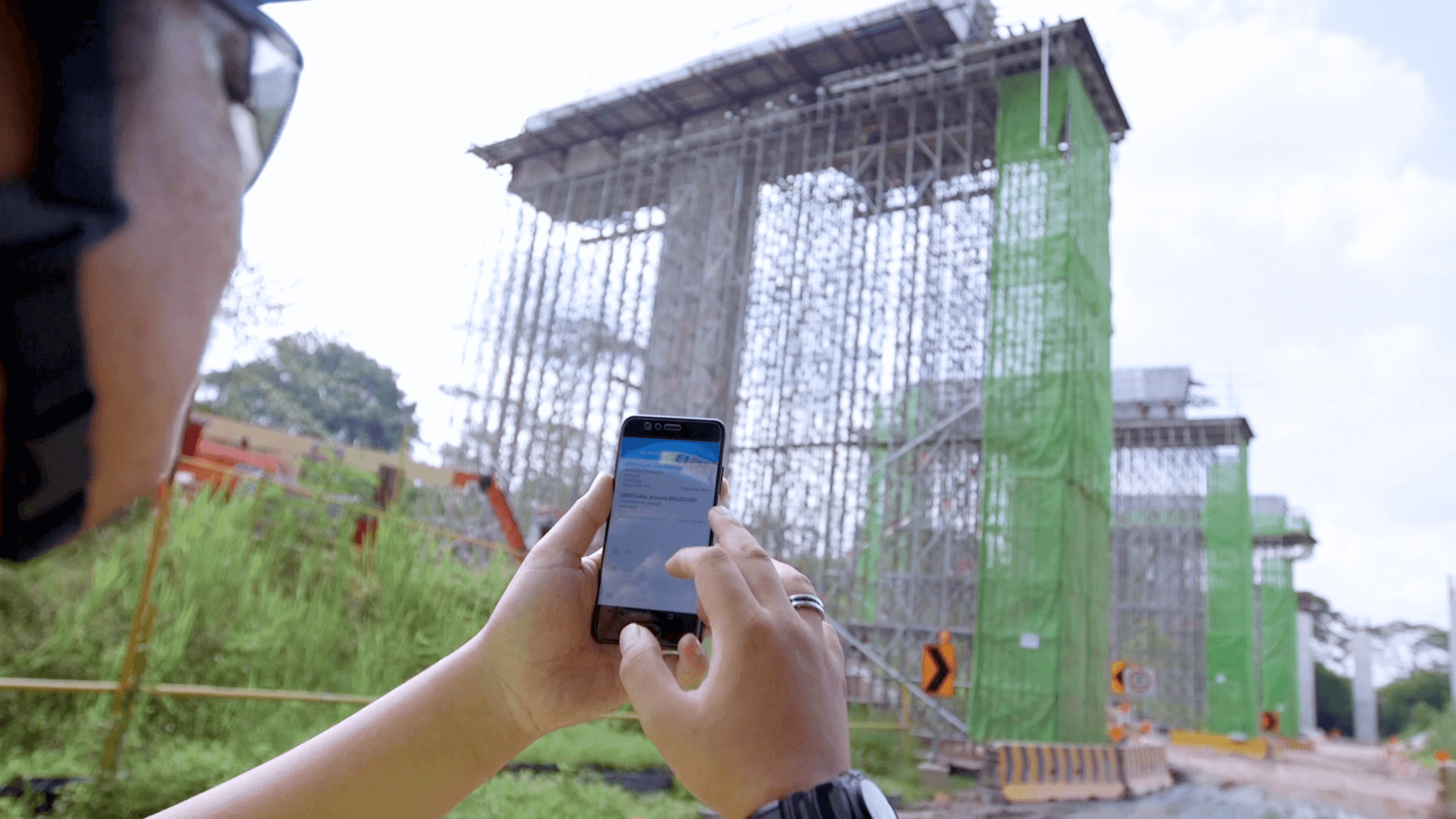 Construction technology improved HSB's productivity & safety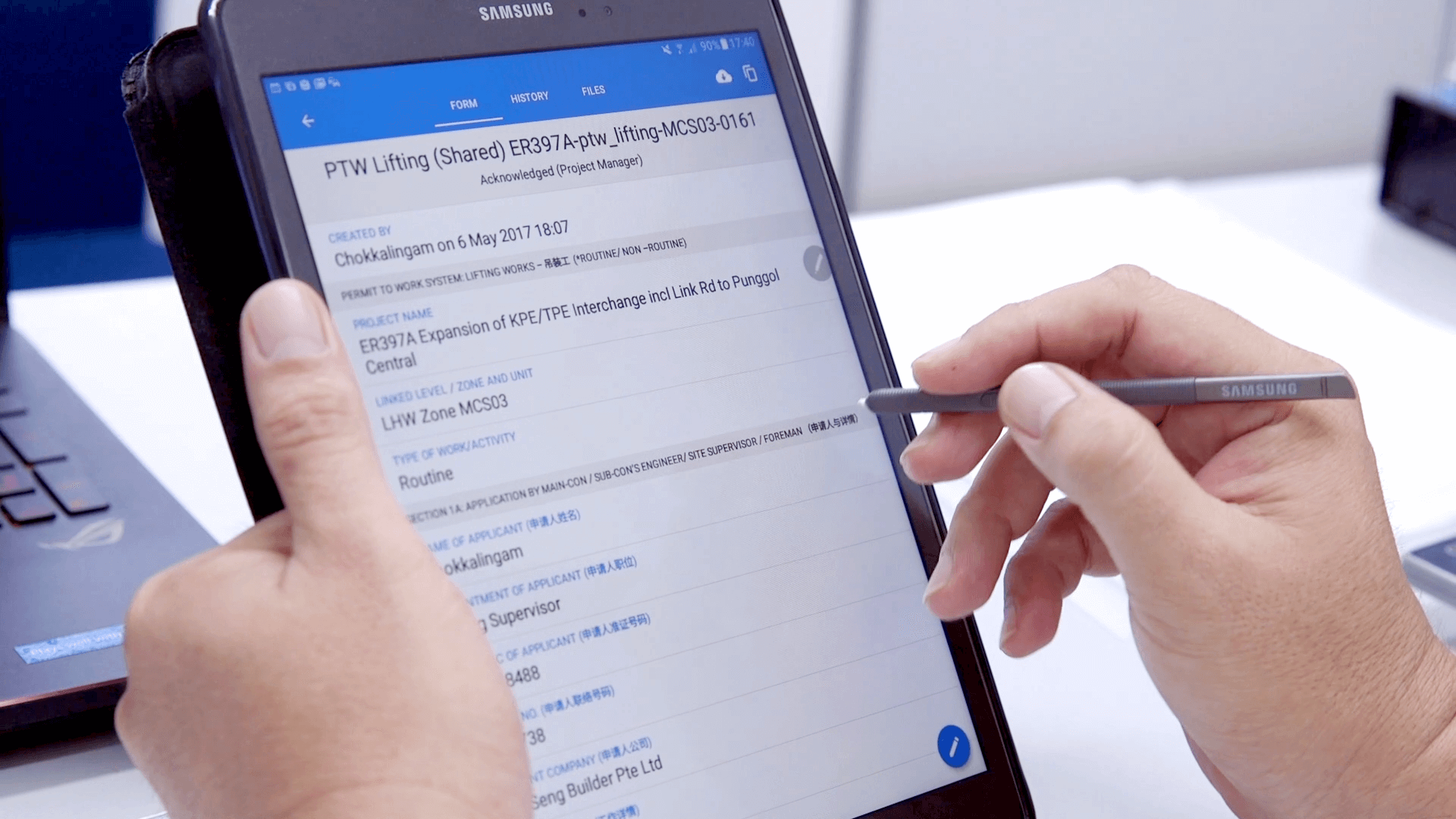 Overall, Novade has helped HSB fulfil their vision by digitalising work processes with a comprehensive platform. This is best summarised by Nah, "The wider use of technology in the construction industry would definitely improve the workflow productivity, and, more importantly, the site safety."
"We believe that embracing this technology will help to improve the workflow in terms of productivity, and more importantly, make the site a safer place for everyone."

– Alan Nah, Executive Director (Projects), Hwa Seng Builder
Interested? Schedule a Free Demo