Oracle Primavera P6 EPPM and Novade Integration
You already love how Oracle Primavera P6 EPPM gives you visibility and control of your master schedule. With the Novade and Primavera P6 integration, you can now make smarter and sharper decisions off the field by seamlessly updating your Primavera P6 schedule using verified progress data directly from site – time to data just got even faster.
Reduce delays, improve communication, and get better visibility of progress and risks with accurate and timely reporting data.
Bridging your progress field data with your project management data – the Novade and Oracle Primavera P6 EPPM integration is just the beginning.

Field Management Software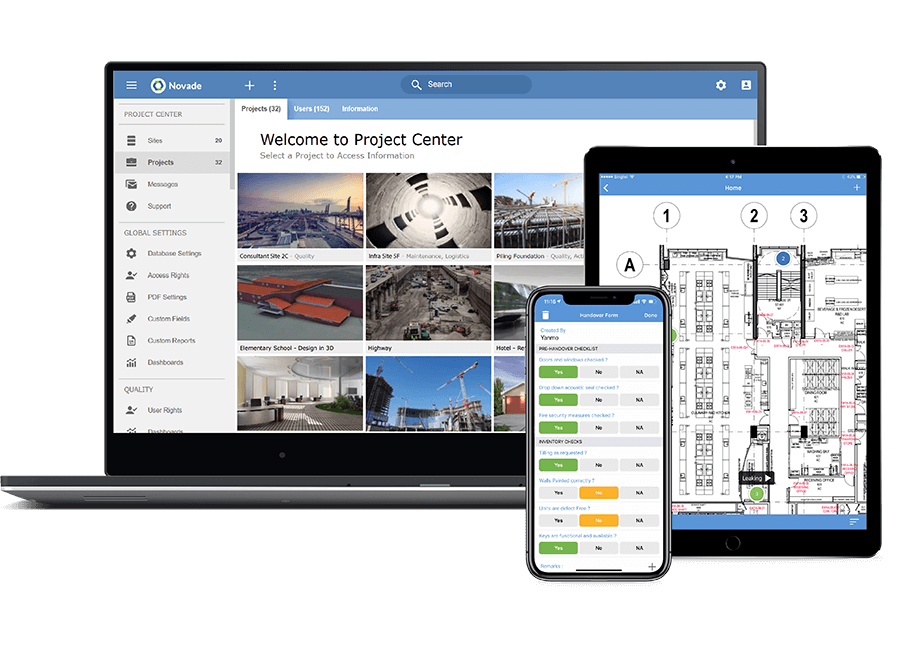 Project Management Software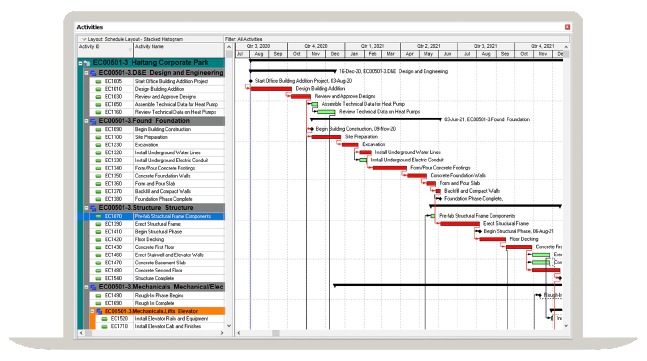 Features
Synchronise activity list from Primavera P6 to the Novade platform, ensure activities planned start and end dates and required material quantities are up to date
Update activities progress from your Novade platform to Primavera P6, including actual start and end date, completion percentage and material quantities in place
Validation process of the daily report is followed before the data is sent to Primavera P6 ensuring validated information
Benefits
Improve accuracy of your project schedule using verified data from the field
No more silos – progress from the field can be easily visualised on the Primavera P6 schedule
Instant reporting: no more emails exchanges, chasing for reports and manual data re-entry
Accelerate and improve scheduling decisions by seamlessly accessing progress status sent from the field – directly on their Primavera P6 schedule
Streamline coordination with the onsite teams: Daily Novade Reports are automatically prepopulated with the Primavera P6 activities planned for that day
No disturbance on site. Continue your site reporting process as per normal
IT and Project Controls save time with a simple integration set up between Primavera P6 and Novade
Partner information
Oracle® Primavera P6 EPPM™ is a platform solution for prioritising, planning, managing and evaluating projects, programs, and portfolios. Primavera P6 gives the project team anytime, anywhere access to their project information through flexible web-based user interfaces.
Primavera P6 ensures project delivery success for all your projects and programs.
More information
Click here for technical details on how to integrate Oracle Primavera P6 EPPM with your Novade platform.
Integrate your data with Novade Connect
Want to know more about Novade Connect?