Procore and Novade Connect Integration
Connecting the site and the office couldn't be simpler with the Procore and Novade Integration.
Your teams in the field will always be building to spec when working on the latest files. Put an end to those version control nightmares and avoid rework when you seamlessly integrate updates, descriptions and versioning.
Accelerate and improve decisions when you synchronise Procore and Novade safety and quality data.

Field Management Software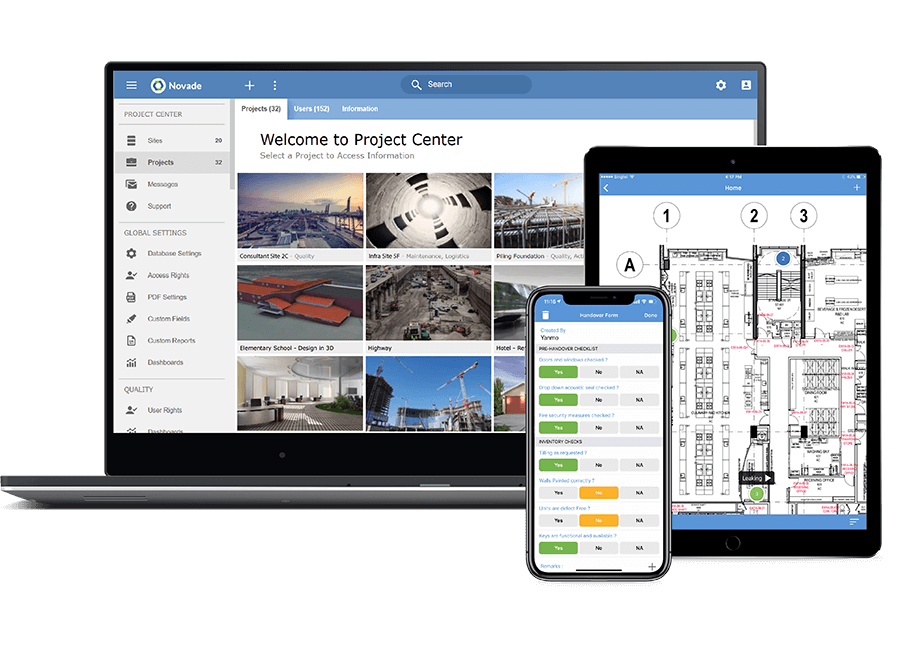 Construction Management Software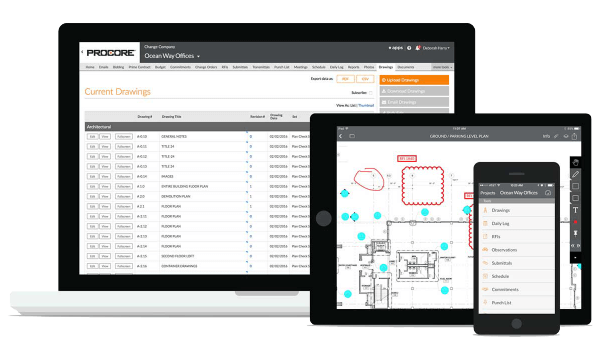 Features
Files integration you can send drawings from Procore, link drawings to Projects and maintain versioning on the Novade platform.
Send corrective actions from Novade platform to Procore.
Benefits
No more silos – easily transfer data between Procore and your Novade platform
No more version control headaches when you integrate Procore's latest drawings and specifications with Novade
Teams in the field can manage complex and custom processes and inspections within Novade with confidence in the latest drawing versions from Procore
Design teams and project teams can easily access safety actions, location and status sent from the field
Design teams can accelerate and improve quality decisions by easily accessing defect details, location and status sent from the field
Teams on or off the field can make decisions faster with synchronised safety observations and corrective actions data
IT and Project Controls save time with fast and easy integration set up between Procore and Novade
Integration requirements
Novade Connect Subscription
Procore Subscription
Partner information
Procore is the all-in-one construction management software built to help you finish quality projects—safely, on time, and within budget. Procore provides cloud-based construction software to clients across the globe.
Using its award-winning suite of project management tools, registered Procore users manage all types of construction projects including industrial plants, office buildings, apartment complexes, university facilities, retail centres, and more.
More information
Click here for technical details on how to integrate Procore into your Novade platform.
Integrate your data with Novade Connect
Want to know more about Novade Connect?