Novade Digital Works Supervision System​ (DWSS)
The no.1 DWSS solution in​ Hong Kong for RISC, Site Diary,​ Site Safety, Cleansing Inspection,​ Labour Return Record and more.​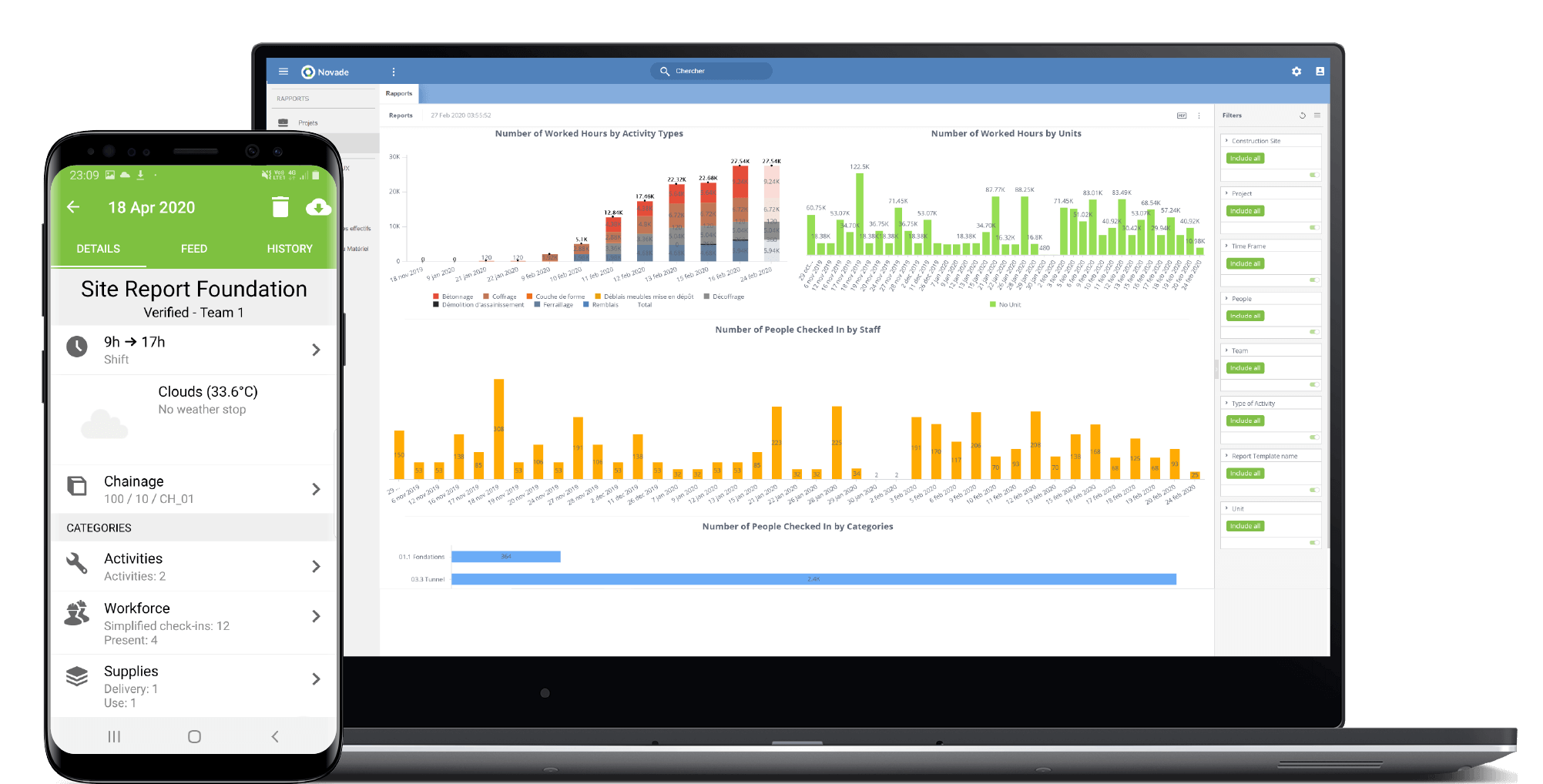 How does Novade DWSS work for the construction industry?​​
Collect Site Information​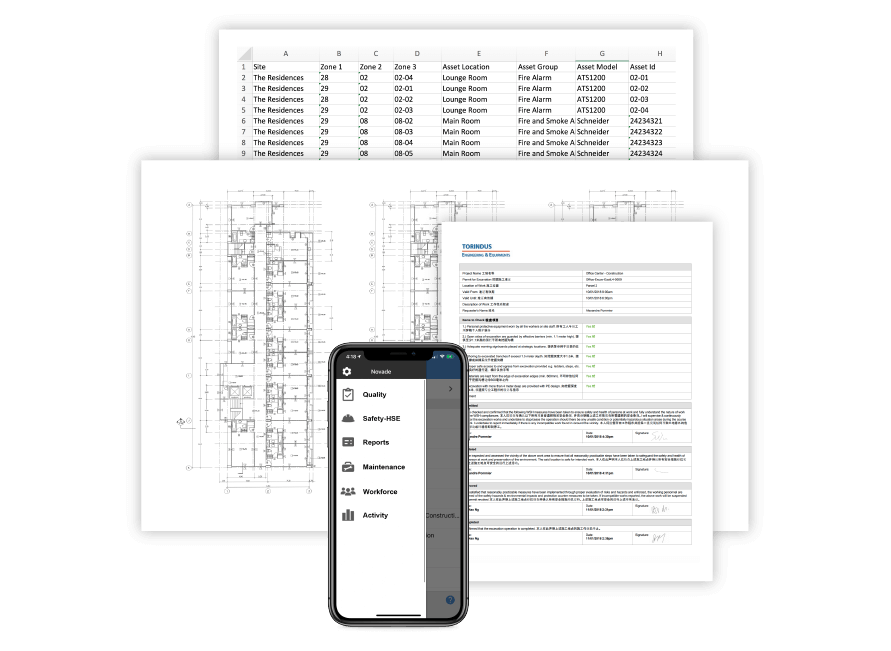 Enhance the workflow of site activities using mobile devices​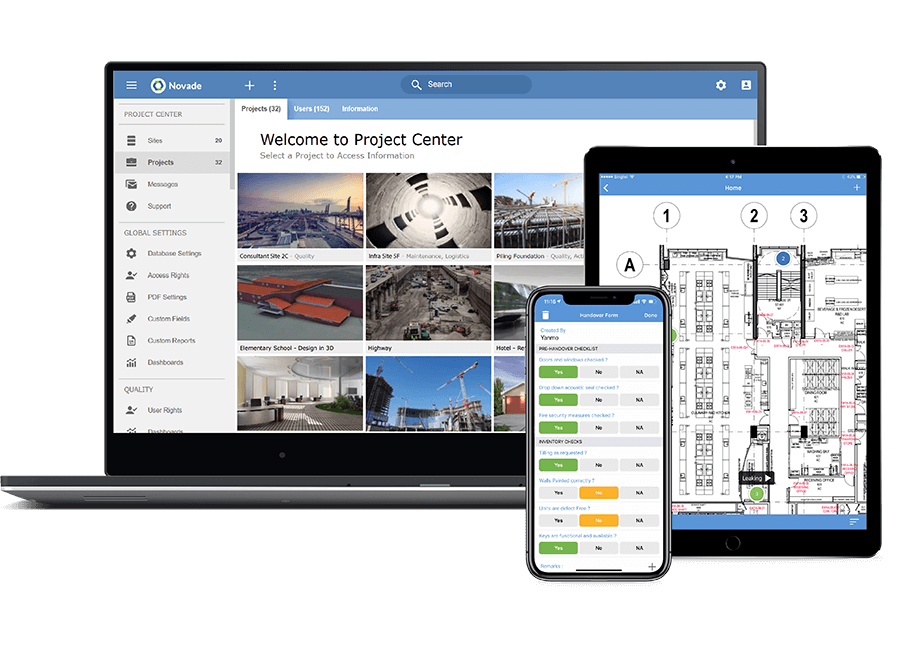 All users & devices are connected on one easy-to-use platform​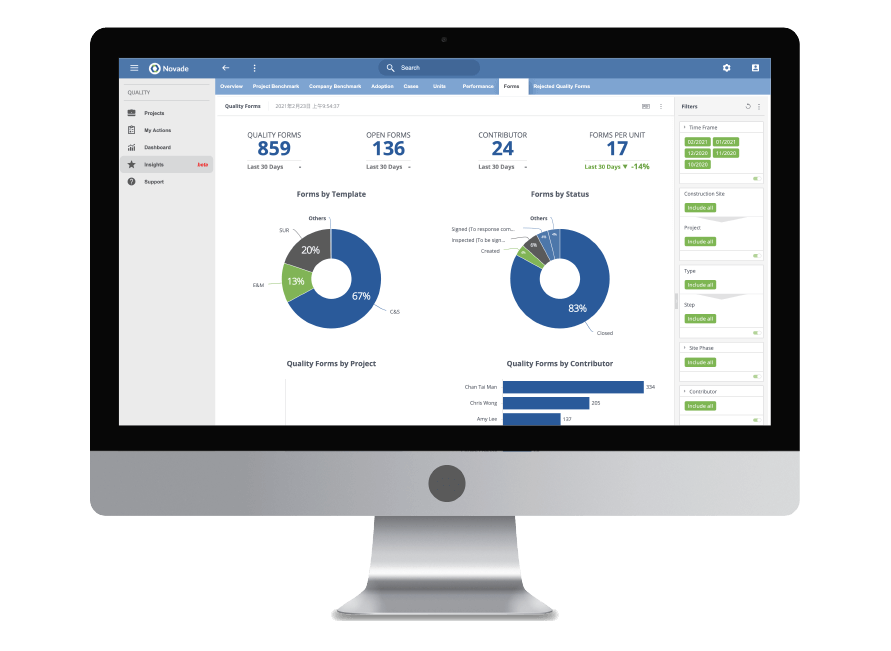 Accurate, reliable and ​real-time analytics​
Comply with the Hong Kong Government's Construction 2.0 initiative.​

Digital Works Supervision System (DWSS) HK must be deployed based on the following: 
Comply with the contract requirements under the Capital Works Programme
Pre-tender estimates exceeding HK$300 million
Tendered on or after 1 April 2020
Novade DWSS features ​
Novade offers the 5 mandatory features for the digitalisation of forms and records​ on one centralised database system.​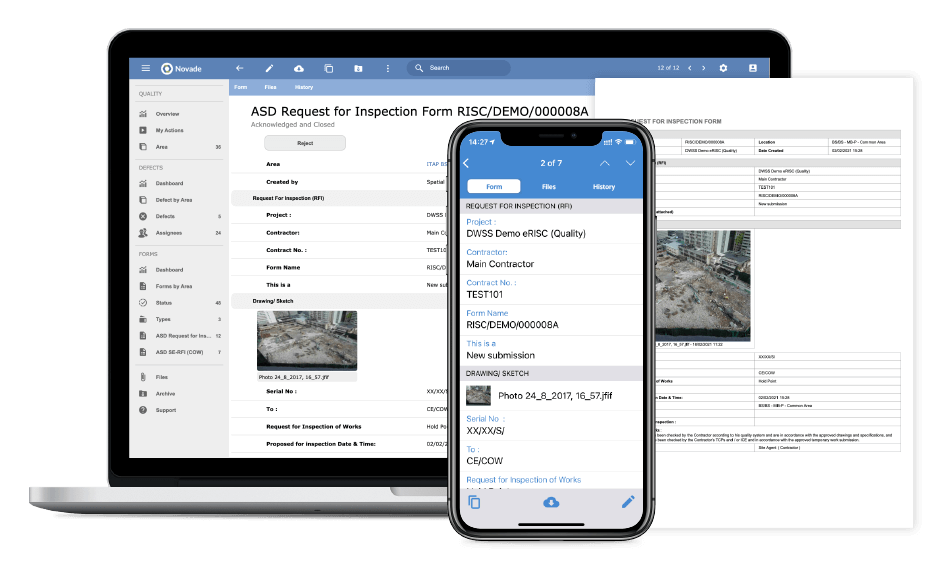 RISC​

Request for Inspection/Survey Check​
Increase accountability with approval workflows and tracking of corrective actions​
Configure workflow that fits different site and approval processes
Auto-numbering form that follows DWSS form name standard
Stage history change record for auditing purpose
Digitally sign forms and automatically archive them for easy retrieval
Enables PDF/Excel export for each RISC DWSS standardised form
Enhance standard and efficiency by capturing field data in real time
Generate site diaries automatically
Enable all stakeholders to stay on top of a project's progress
Consolidate reports across various departments to ensure data integrity and efficient site supervision
Submit your reports through configurable workflows with customisable modification rights at each step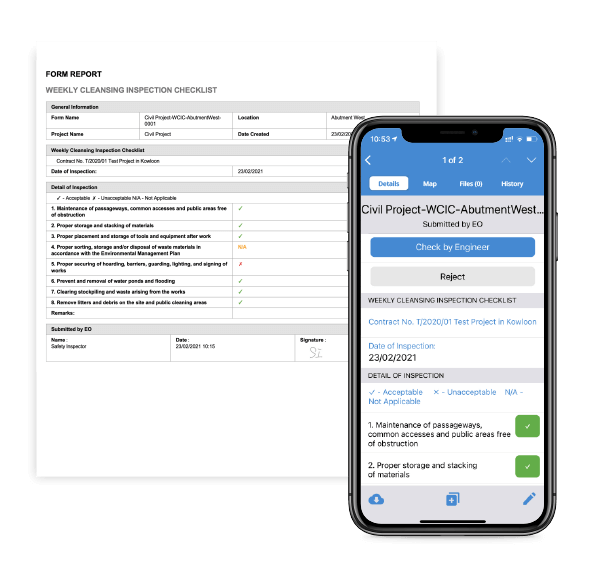 Cleansing Inspection Checklists​

Configurable checklist item
Configure workflow that fits different site and approval processes
Stage history change record for auditing purpose
Digitally sign forms from your mobile device
Enables PDF/Excel export for each cleansing form type
Site Safety Inspection Records​
Conduct digital site safety inspections and assign corrective actions on the spot
Improve site performance by lodging non-conformities during safety inspections
Follow-up with corrective or preventive actions to ensure the safety of works
Generate safety reports automatically
Analyse safety observation: assess frequency, most common sources, and correlations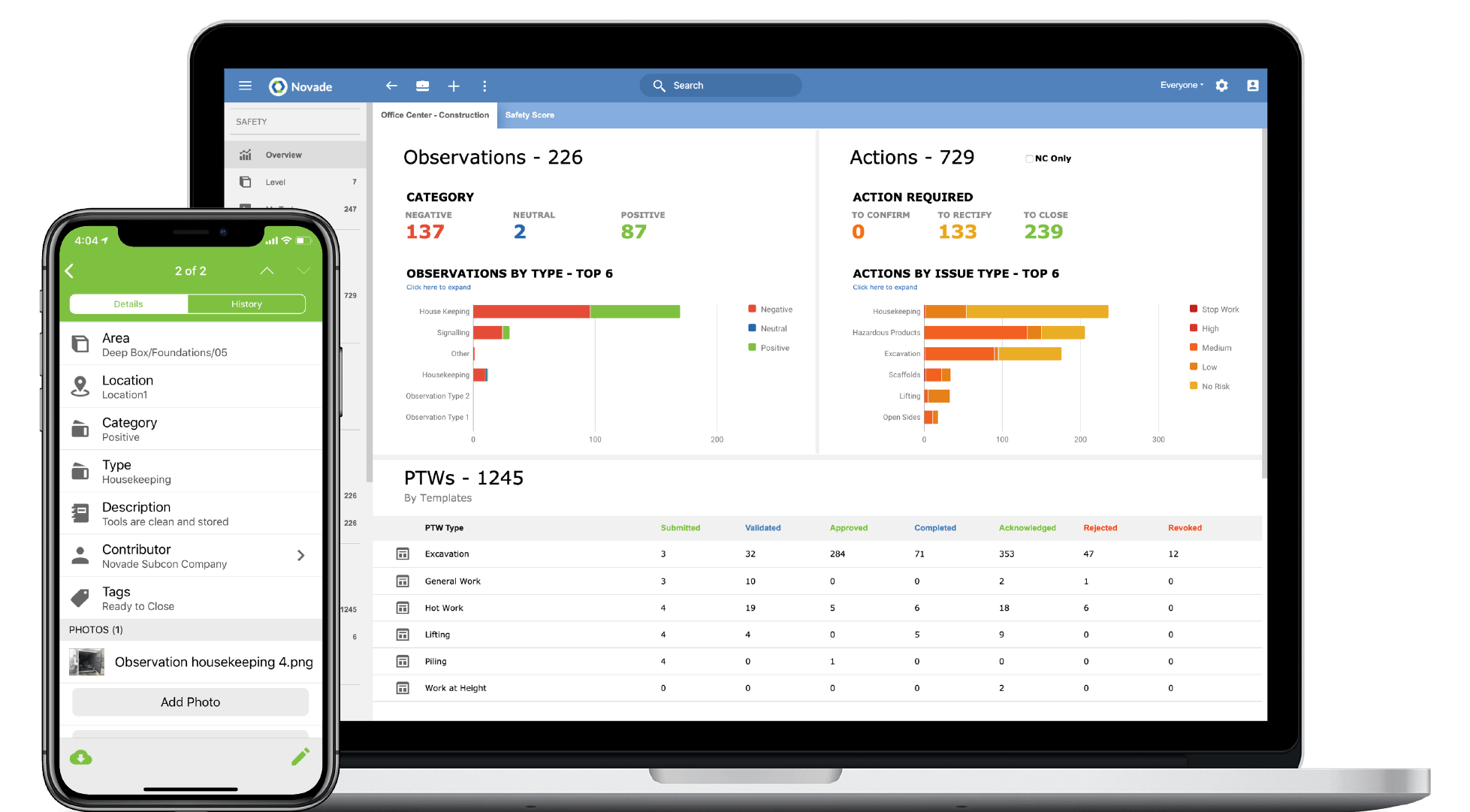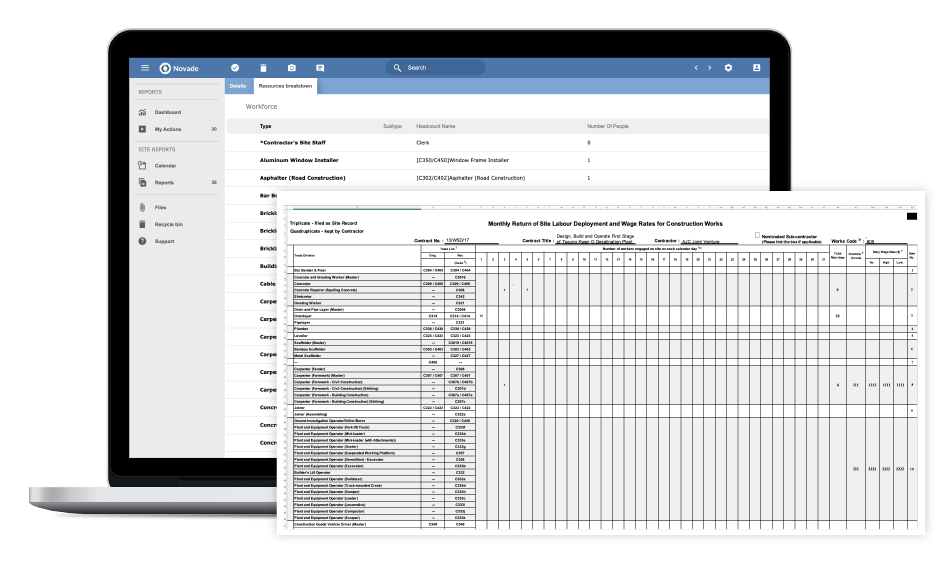 Easily generate monthly reports for Site Labour Deployment (Form GF 527)
Retrieve site diary reports and view monthly workforce summary through a web dashboard
Manage your teams with greater efficiency and transparency
Configurable charts to analyse records on web dashboard quickly
Security Requirements​
Novade DWSS fully adheres to the requirements in the Technical Circular by the Development Bureau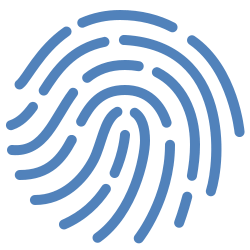 Electronic Authentication: 2FA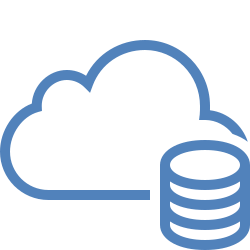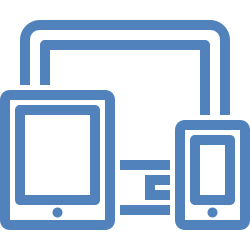 Multiple Devices: Mobile/Tablet​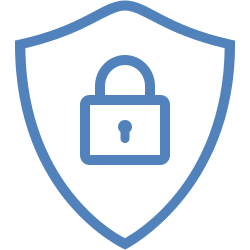 Secure Hosting:
TIA-942 certified Tier 3 data centre & ISO/IEC 20000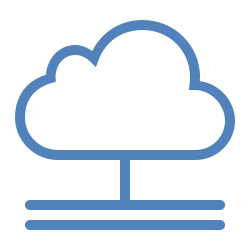 Secure Cloud-based System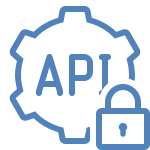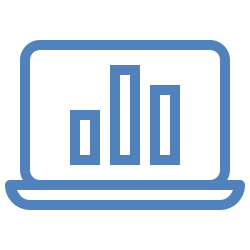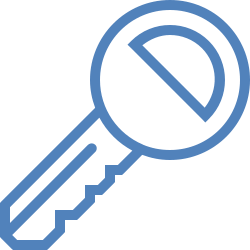 SSL/TLS
256-bit SSL TLS1.2+
Local experience, local support​

Our digital experts are on the ground to help.​
Keen to deploy Novade DWSS construction platform for your construction sites?