We are excited to announce that with effect from 6 August 2020, Novade Activity users will experience a new and improved user interface (UI).
The redesigned Novade Activity UI will enhance the user experience in the following ways:
 A new unit summary page that will allow users to easily find the activities and tasks linked to a specific unit.
More information and better organisation of the Activity and Task pages.
New filters will enable users to retrieve desired information quickly.
Improved display of milestones tracking empowering users to seamlessly monitor project progress.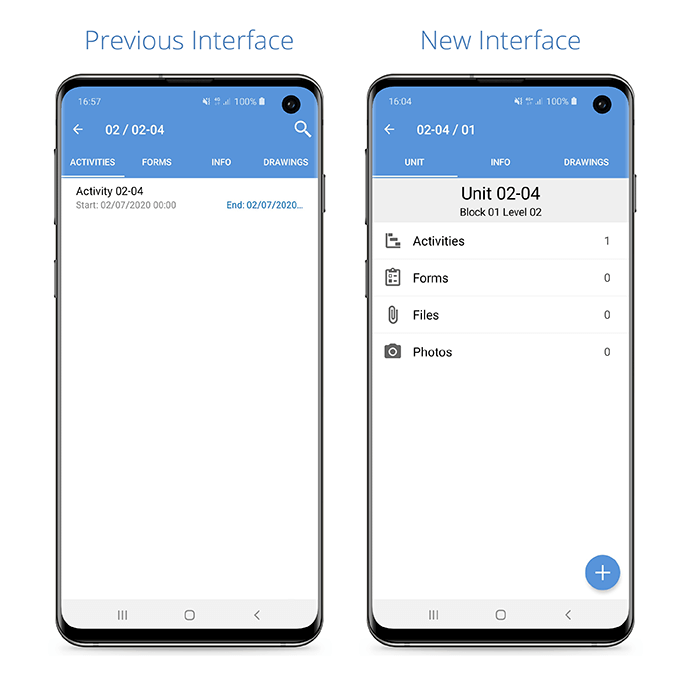 Enhanced & Structured Unit Summary Page
Our team has redesigned a new structured unit summary page. You can now easily access your objects for a specific unit  –  Forms, Activities, Files & Photos.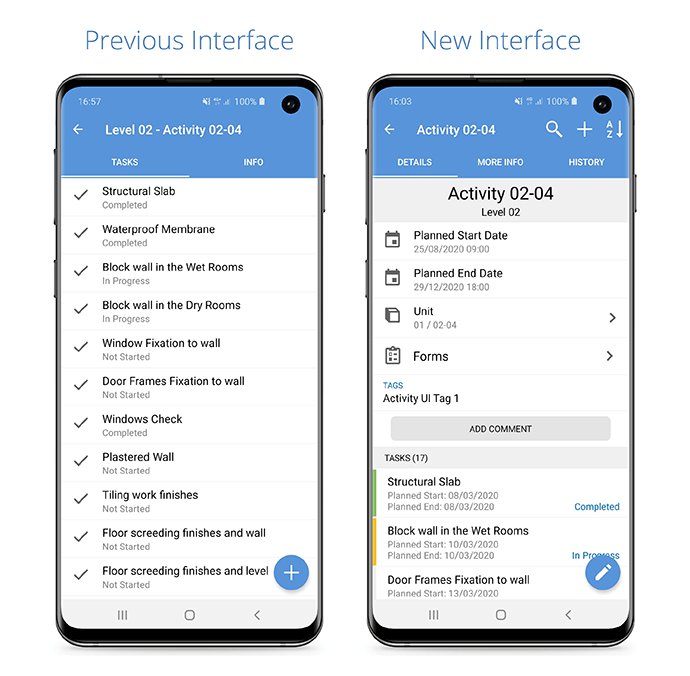 Improved Information Display for Activity
You will now have a clearer, more informative view of an Activity. The changes include the ability to:
Easily view forms and units linked to the activity.
Filter and sort tasks in activity with various options such as assignees, task status, and planned start dates.
Search by keyword and find tasks in the activity.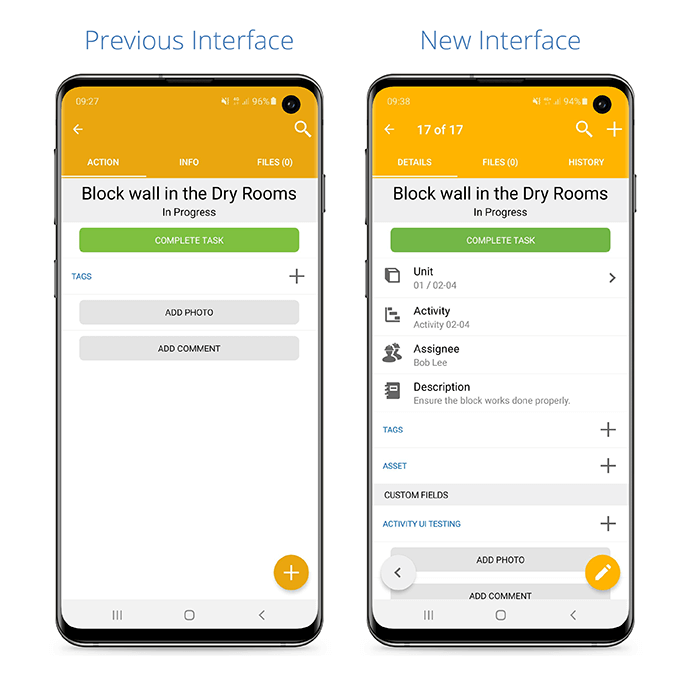 Less Toggling, Key Information at One Glance
The revamped task page now reduces toggling between pages. Starting and completing a task can still be done on this page. In addition, you will be able to immediately view key information of the task  –  all on one landing page.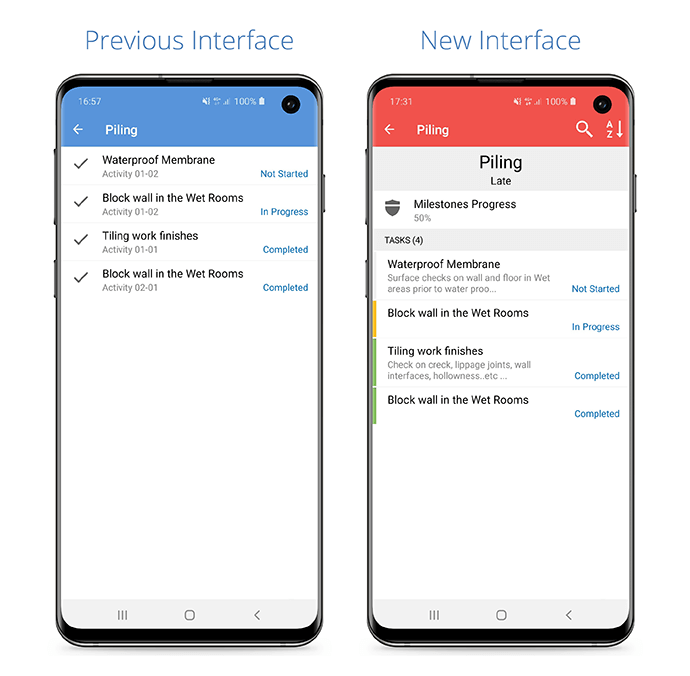 Better & Clearer Tracking of Milestone Progress
With the addition of a progress indicator to the milestone page, this will help you view the progress status of the entire project's milestones effortlessly.
The new UI now features a detailed milestone page where users can: 
See the status of each task that comprises reaching a milestone. 
Get the completion rate through the percentage and tasks conclusion breakdown. 
On the milestone page, sort the tasks based on status, activities, unit, oldest or newest. 
Please let us know if you have any questions or comments by sending us an email at
[email protected]
.
Thank you,
The Novade Team