Following the successful release of the new Assets module for Novade Report users mid last year, we are delighted to inform you that Assets will be available as an independent module for all Novade users with effect from 04 February 2022. Through this module, Novade users can easily access, record, view, and manage equipment, meter readings, as well as certifications.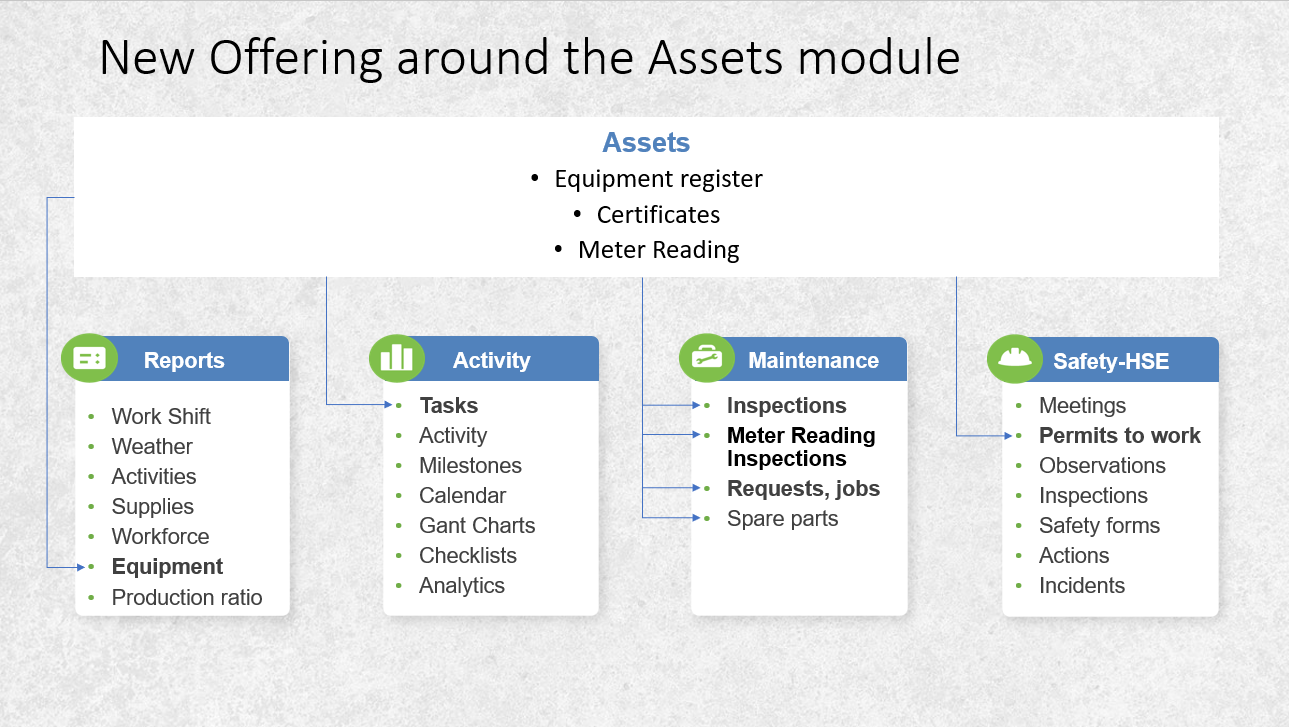 What changes for you? 
To make the process as seamless as possible, you will be able to access all your project's assets through the independent Assets module without having to go through Novade Maintenance. Clients with a subscription to Novade Maintenance can continue to access the Assets function within the module.
Like the other Novade modules, the new Assets module can be accessed from both mobile and web devices.
Please let us know if you have any questions or comments by sending us an email at [email protected]. 
Thank you, 
The Novade Team