BESIX improves site management and productivity on its Abobo tunnel project in Ivory Coast
Digitalisation and innovation are an integral part of BESIX's strategy. The BESIX team is constantly on the look-out for innovative solutions that offer increased efficiency and precision for the design and construction of infrastructures and buildings. This is especially the case for new technologies that allow accurate site monitoring and meet adequate quality requirements. Today, digitalisation is transforming the industry with several construction sites using cutting-edge digital solutions, including the Abobo tunnel project in Abidjan, Ivory Coast.
How can construction companies select the right solution to digitise the onboarding and checking-in of employees on site? How can companies get their on-site teams to adopt a digital solution? How can project data collected from the site be utilised? This article answers these questions by exploring how BESIX embarked on its digitalisation journey with Novade.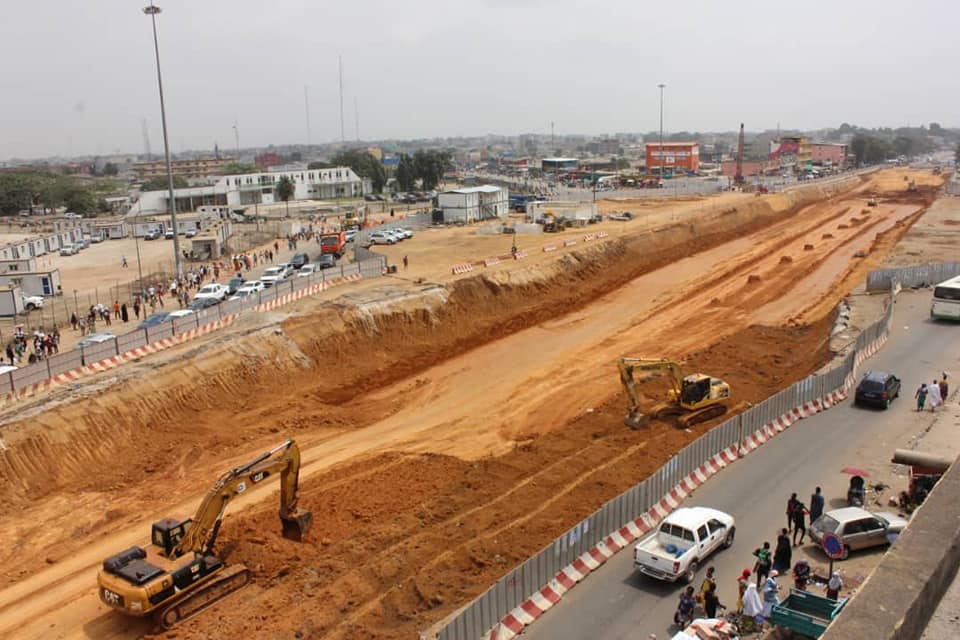 Construction challenges faced in Africa during the Abobo project
Belgian construction group BESIX has been working on a few major projects in Ivory Coast, namely: Palais des Congrès at the Abidjan Exhibition Centre; F Tower, Africa's tallest tower; and the Abobo tunnel. The latter is a redevelopment of the roundabout in front of the Abobo Town Hall. The main objective of constructing the road tunnel is to improve traffic flow in the Abobo area, the largest municipality in Abidjan in terms of population (over one million), and increase accessibility to the city. The project includes landfilling the A1 national road under the 15,000sqm roundabout, that is, constructing a 560m long tunnel with two access ramps accommodating three traffic lanes in each direction. Scheduled to be completed in 2023, over 160 workers are carrying out civil works on the project.
"There are three important issues on these projects in Ivory Coast: safety on site, availability and supply of materials, and finally, supervision of the workforce," explained Antoine de Hemptinne, Deputy Project Manager of BESIX Ivory Coast.
No matter the country and construction project complexity, BESIX teams constantly make it a point of honour to meticulously respect the quality and HSE monitoring processes.
Regarding the environment, the group has a very specific process on waste sorting and disposal.
These processes highlighted BESIX's interest and necessity to adopt a digital solution.
Effectively monitoring and sharing project information in real-time with a digital solution
There are four key criteria for choosing the right digital solution:
Suitability for building construction activities and trades
Ease of setting up with accurate project tracking
Connectivity to other existing tools
Customer support to ensure successful field adoption
A good construction management software has to meet the requirements of the job site, allow the tracking of activities and progress in the field, as well as facilitate access and share information easily. It is also vital that the solution can be easily connected to other internal tools.
Another selection criterion that should be considered but is often overlooked is making sure that the digital software fully corresponds to your requirements in managing a construction project. This brings us to the last criterion: the support you receive to make the implementation in the field more seamless. To effectively reap the benefits from implementing a software requires strong collaboration between the teams of the construction company and the solution provider.
Taking these criteria into account, BESIX Ivory Coast chose Novade to support its project by digitising and standardising field processes. First, they implemented Novade's software to efficiently manage workforce in the field by recording staff's working time. Then, the BESIX team continued the collaboration with Novade to roll out quality control and finally, HSE compliance.
De Hemptinne explained his choice: "Sharing site information is simple. Depending on the access rights granted, users can instantly follow the progress. This is a great advantage of Novade!"
Another advantage emphasised by de Hemptinne is that "…The Novade team is dynamic and reactive, every feedback is taken into account. The software is flexible and felt immediately familiar. The users don't feel lost. They find the processes similar to using paper. The workflow system is there to guide them step by step in their use."
De Hemptinne is convinced that a digital solution like Novade can bring a lot to the table, as long as the effort to learn and use it properly is made.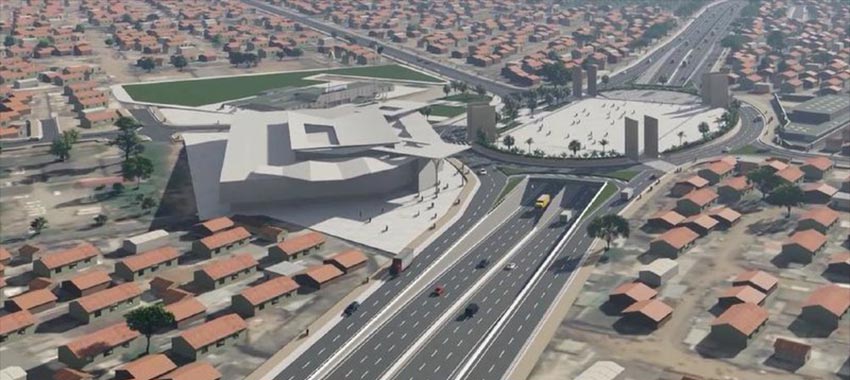 Accurate data on the time spent on each activity
BESIX Ivory Coast first started using Novade to monitor staff work-hours and attendance in January 2022. With Novade, they experienced positive results.
Before the implementation of Novade's digital platform, it took a long time for the information to be communicated from the site to office. The workers first had to gather all the paper timesheets, verify them, re-enter the data in an Excel sheet after it was verified, and cross-check the information provided… Not to mention the fact that this could lead to loss of data and potential errors.
By adopting Novade, project managers have clear and reliable information at their fingertips. Despite some potential errors existing, such as a worker choosing the wrong time, the risk remains minimal. Each worker can easily record and report by utilising the pre-filled fields and drop-down options in Novade.
It has become much easier for on-site staff. HSE managers can seamlessly automate staff's check-in and check-out on a daily basis. In Novade's platform, each worker's profile has been created which makes it easier to create a digital timesheet and carry out safety induction. In the timesheet, information such as the date, time, and activity is logged under the worker's profile. "We can know with certainty who it is, how many hours the person has worked, and where the person has worked," said de Hemptinne.
"I'm sure that the registration is done well. I'm sure that all my teams log their hours and I'm sure that the activities are well recorded," he added.
Moreover, timesheets are created for all workers who play a role in the project, including office staff.
Accurate data enabled decisions to be made based on trends
By analysing the hours worked per activity, it has become easier to identify trends in labour productivity. Leveraging the information reported from the field, BESIX teams analyse and ensure that productivity goals are reached, taking crucial, targeted measures if necessary.
"Novade helps us analyze our productivity and decide what actions to take in order to achieve it," said de Hemptinne.
Data exports are done on a weekly and monthly basis to regularly monitor manpower, tasks, and quantities of materials and equipment used.
Project managers also use the dashboards in Novade to perform consistency checks, particularly to monitor the hours worked, , and compliance with or overruns in the schedule for a type of activity. In the event of an overrun, the data made it possible to analyse and determine the cause so as to improve and prevent it.
"The goal is to be reactive to the data that is brought back from the site in order to have a critical look at the situation," said de Hemptinne.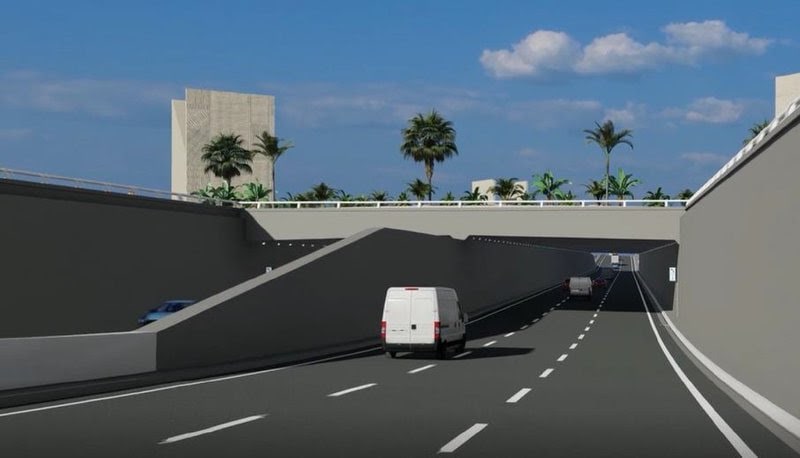 Saving time through standardised processes
The BESIX teams working on the Abobo tunnel project are experiencing huge time savings. Having standardised processes has made it easier for the team. They do not have to spend time manually checking information which results in them saving at least half a day per week.
In addition, real-time access to information allows teams to quickly identify errors and react accordingly. De Hemptinne summarises that, "The error does not have time to cause damage over one or more days and is very quickly identified and corrected."
Data is reliable and the management team is able to draw conclusions based on trends and enhance productivity on this large-scale project.
"I don't see myself going back to a paper-based method, that would no longer be possible."

– Antoine de Hemptinne, Deputy Project Manager, BESIX Ivory Coast
Both BESIX Ivory Coast and Novade are working on furthering their collaboration on the usage of Novade's digital construction platform in the following aspects:
Accelerating the use of the application for safety and quality. Site inspectors were already using Novade to conduct inspections using their mobile devices.
Utilising all the data collected for future projects in terms of costing and site monitoring.
Interested? Schedule a Free Demo