Eiffage Génie Civil: Grand Paris Express Line 15
Less than 3 mins to record data
14,454 Quality digital forms submitted
QR codes to monitor concrete deliveries
Improved quality
& reliability
Less than 3 mins to record data
14,454 Quality digital forms submitted
QR codes to monitor concrete deliveries
Improved quality & reliability
One of the largest transport projects in Europe, the Grand Paris Express Line 15 helped to reduce pollution, improve traffic, and expand the metropolis. With Novade, Eiffage Génie Civil was able to centralise data and improve site productivity despite the scale of the project.
PROJECT
Grand Paris Express Line 15 South's Lot T2B
Started in 2018 and expected to be completed by 2022–2023
33km-long metro line, running 75km underground, making it the longest of the region's planned metro lines
Expected to encircle Paris, the southern section of Line 15 will connect 22 municipalities with 18 new stations between Pont de Sèvres and Noisy-Champs
Predicted to serve around 1 million passengers with approximately 300,000 trips daily
Each station will be directly connected to the metro, tram, bus and/or RER lines

Project value: €795 million
ISSUES
Tedious process of collecting data across multiple sites
Massive time spent on paperwork and travelling from site to the office to record site data
No real-time monitoring of on-site progress due to manual recording, loss of data, and delayed responses
GOALS
Streamline site operations
A construction management software which stores all data in a centralised location
Improve visibility on-site
Easily track project progress
OUTCOMES
All data are easily available on a single integrated platform with 120 users
Paperwork processes have been digitised with more than 14,454 Quality digital forms completed using mobile devices
Increased efficiency with the use of QR codes to monitor concrete delivery
Teams now take less than 3 minutes to record data, reducing time spent on administrative tasks by over 80%
Improved quality and reliability
Since 2010, the French government instituted the
Grand Paris project
with the objective of reducing pollution, improving traffic, and expanding the metropolis with a conurbation that is seven times bigger than the city now. The foremost focus of the plan was to improve the connectivity of the Greater Paris region with what is known as the Grand Paris Express, arguably the largest transport project in Europe. Part of the plan includes 200km of railway lines, 68 new stations, and four additional lines, which Eiffage Génie Civil is working on.
Eiffage Génie Civil is one of Europe's leading operators in construction and concessions, with more than 72,000 staff. Line 15 was the first of the four lines to be constructed.
The first step was to excavate 7,200m of Grand Paris Express Line 15 South's Lot T2B in the Créteil l'Echat-Bry Villiers Champigny section. A project of this size required a construction management platform to create all their control plans and centralise data.
Before using Novade, Eiffage Génie Civil's workers were manually recording all data with hardcopy forms. At the end of their workday, they had to go back to the office and collate data, key in the entries, and submit them to the relevant supervisors. In turn, responses were delayed, and the management was unable to monitor project status in real time.
From paper to digital – a paradigm shift
A simple transition from recording data with paper and pen to a mobile application resulted in many significant changes in the workflow. Some were obvious: becoming more environmentally friendly, saving on storage space for documents, and moving from manual to automated processes. But there were other covert benefits too, such as: reducing administrative work to fill in multiple forms, having simple and clear audit trails, and reducing the impact of lost forms.
Environmental quality coordinator Guilherm Flechais, one of the 120 Novade users on-site, commented, "Real-time digital inputs prevent me from losing information and saves me a lot of time compared to before." To this day, over 14,400 digital forms have been completed in real time by teams across multiple locations.
Monitoring site information in real time is now a reality. Novade's construction app can be installed on any mobile device, giving site managers the unprecedented ability to reach and be reached by workers on-site. With live information at their disposal, management always has its finger on the pulse of information. 
Quality manager Philippe Lepercq commented, "Novade's idea to modernise the level of site quality control allows me to track quality progress on the field in real time."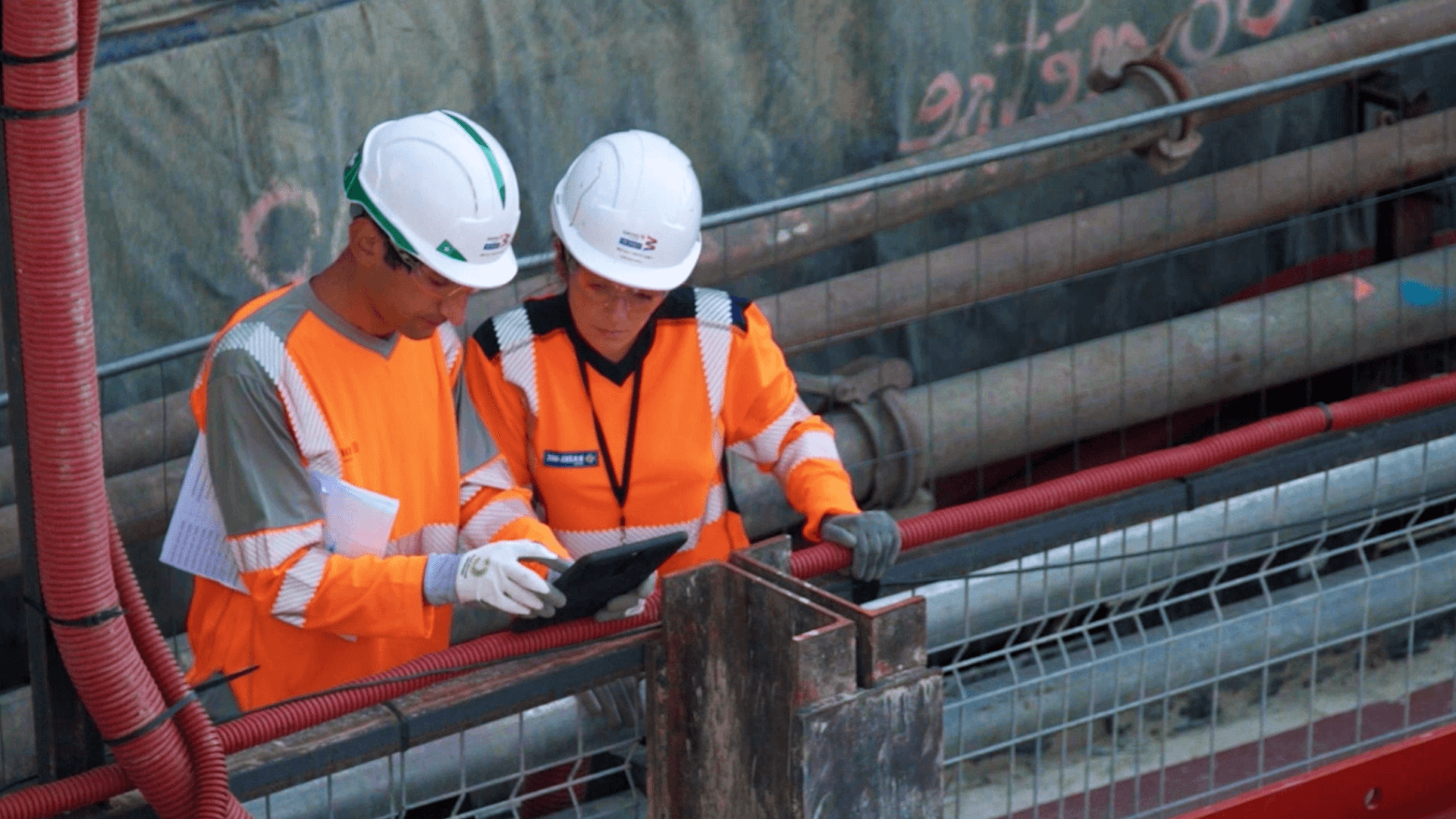 He added that before using Novade, duplicating files was an arduous process as they were filed chronologically. But now, the information is available just a click away.
"Instead of using paper, we save a lot of time by using our tablets and smartphones to track quality progress in the field."

– Philippe Lepercq, Quality Manager, Eiffage Génie Civil
Optimise process & control
Novade's quality construction app has a colour scheme feature to clearly distinct work status and allows for efficient and reliable daily follow-up on-site.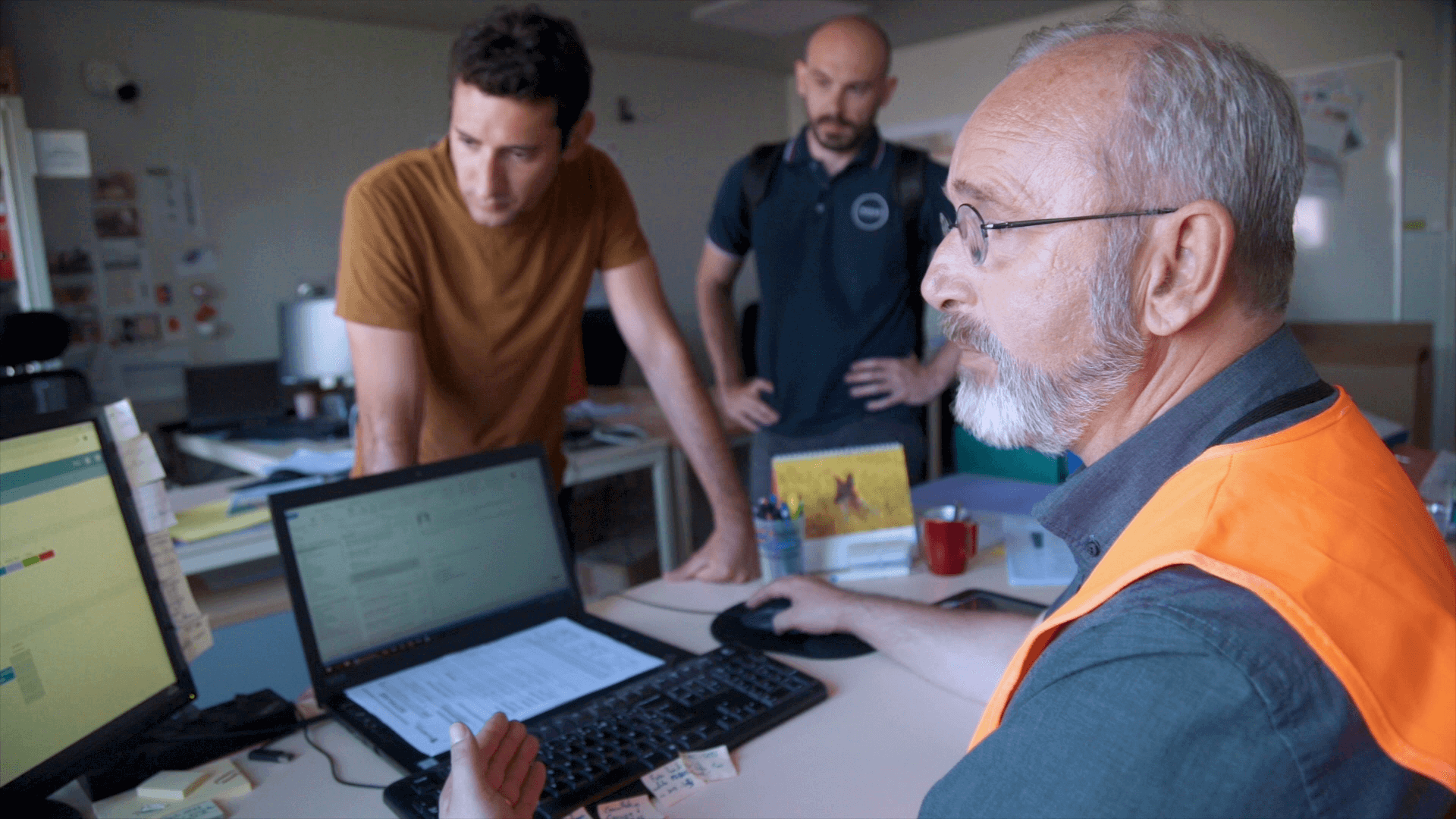 This ensures quality assurance and quality control in the construction project.
According to site engineer Laura Chapron, she valued the feature of scanning QR codes when concrete trucks arrived on-site. It enabled her to obtain all the relevant information on her tablet, instead of scanning each document and uploading them separately. She also added, "Once I have done the preliminary checks on-site, it will take me no longer than two to three minutes to input the data."
"I'm now able to scan QR codes to track concrete trucks when they arrive. This information is then captured in the system in real time."

– Laura Chapron, Site Engineer, Eiffage Génie Civil
Improve efficiency & quality
Time is a valuable commodity. With many moving parts on a construction site, even the smallest of incidents can result in a cumulative waste of time. Having a digital solution like Novade empowers every worker to be efficient while ensuring a high quality of work. As Lepercq stated, "The work that we are doing with Novade is certainly progress and brought us a lot (in terms of time and quality)."
Eiffage Génie Civil is working on Grand Paris Express Lines 15 to 18 that will connect the suburbs to central Paris. This project will likely complete in two to three years.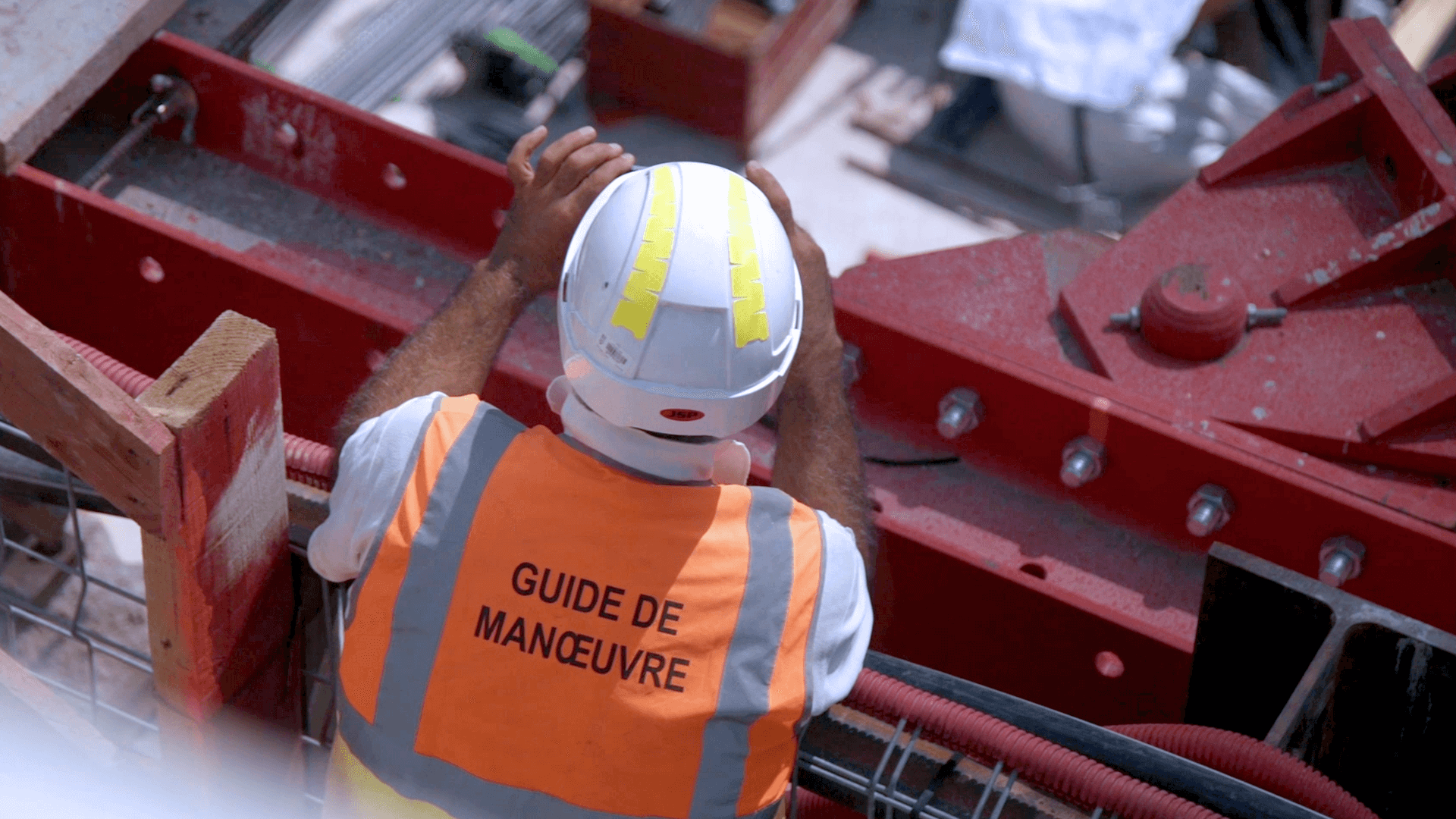 Interested? Schedule a Free Demo