5 reasons why you need a digital toolbox meeting system
Subscribe to our newsletter
Get the latest updates, trends and news directly in your inbox.
The building and construction industry is one of the most hazardous industries in the world. As such, worker safety should be of utmost importance for every construction company. According to McKinsey & Company, there is an increased demand for workplace safety by customers and regulatory authorities.
One of the ways to promote effective health and safety practices on construction sites is to conduct toolbox meetings. These safety meetings bring awareness to risks of specific health and safety issues on-site and ways to deal with them. So, why digitalise your toolbox meetings? Before we go into that, let us look at what toolbox meetings are, how to conduct them effectively and how it helps reinforce safety on site.
What is a toolbox meeting?
A toolbox meeting or a toolbox talk is a safety talk that all site workers, safety officers, and supervisors must attend daily before commencing work. An effective safety toolbox talk is succinct, engaging, and informal. It also promotes knowledge sharing among workers and a strong awareness of health and safety at the workplace.
Some of these toolbox talk topics include general safety training, workplace hazards, electrical safety, slips, trips and falls, personal protective equipment (PPE), asbestos awareness, etc.
How to conduct effective toolbox meetings?
Toolbox talks are conducted by project supervisors or site managers at the job site at the beginning of a shift. A toolbox talk should ideally last between 10 to 15 minutes. This gives workers enough time to gain knowledge, raise HSE issues, and discuss safe practices to reduce the risk and work safely without losing much of their workday. The short huddle helps to get everyone engaged and aligns the team to create a safer work environment.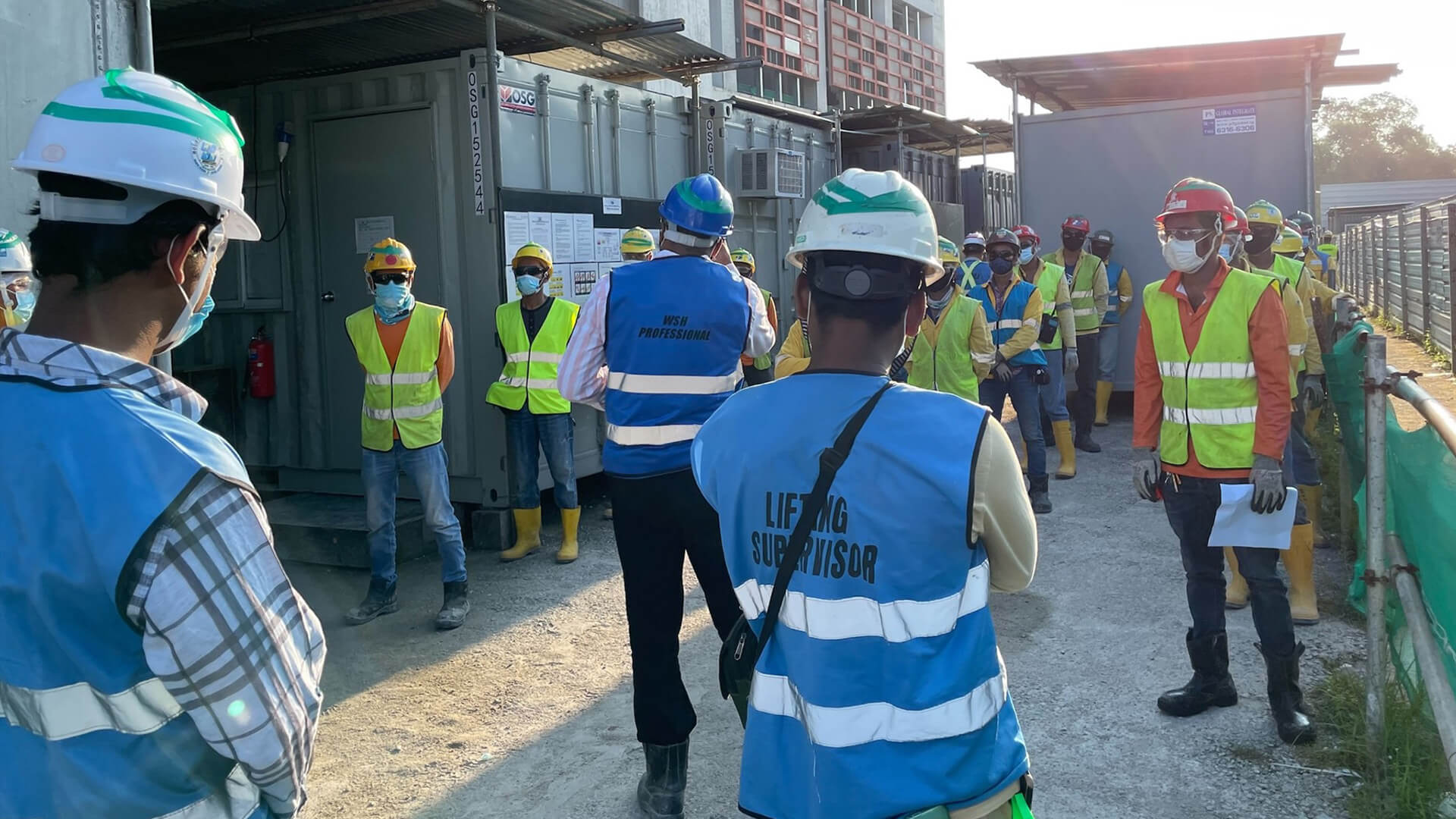 Top 5 reasons why you need a digital toolbox meeting system
Easily create and complete a toolbox meeting form anywhere on-site.
Track workers' attendance for each meeting. Improve accountability on-site with digital signatures and photos of workers who attend the meetings.
Empower teams to promote workplace health and safety culture by reducing time spent on administrative work.
Retrieve reports from web or mobile devices in real time. All meeting reports are organised and stored on the cloud.
Download and share stored toolbox meetings in PDF.
4 points to keep in mind when selecting a digital construction toolbox meeting system
A good digital toolbox meeting system should allow you to:
Create a toolbox library
The process should be simple and scalable. With a construction app, you can digitise all paper checklists, create customised toolbox meeting templates, and build a library of preloaded safety topics.
Add participants to meetings
The app should enable a contactless and hassle-free process to notify workers of toolbox talks.
Work across all mobile devices
A good system should be optimised for small screens too. Many systems work on tablets, but they are bulky and cumbersome. Workers on-site would prefer to use mobile phones for their convenience.
Work offline
Reception at job sites can be unstable. A digital construction software that can work offline will not hinder the construction workflow.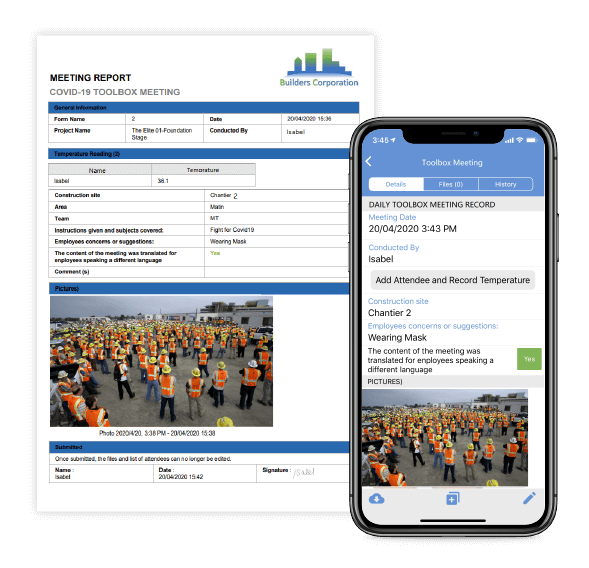 Digitalise your toolbox meetings today
If you want to standardise your toolbox meeting forms and promote your workplace's health and safety culture, then contact us today.
Novade's construction health and safety software is the only fully configurable, end-to-end field management solution designed for large, complex projects.
Drive safety performance with digitalised toolbox meetings
See how toolbox meetings work with Novade
Subscribe to our newsletter
Get the latest updates, trends and news directly in your inbox.