Colas Rail streamlined site operations for its Jabodebek LRT rail project with Novade
The railway leader adopted Novade's digital construction platform
Over 1,520 safety forms & permits
Over 2,000 toolbox meetings conducted
3,041 safety observations created
All data secured & consolidated
Safety procedures easily managed
Over 1,520 safety forms & permits
Over 2,000 toolbox meetings conducted
3,041 safety observations created
All data secured & consolidated
Safety procedures easily managed
PROJECT
Jabodebek Light Rapid Transit (LRT) also known as Greater Jakarta LRT in Indonesia
43.5km double track in Phase 1, with 3 lines and 17 stations
Connected Jakarta city centre to suburbs in Greater Jakarta – Bogor, Depok, and Bekasi – giving it the acronym "Jabodebek"
GOALS
Streamline site operations
Attain visibility throughout the rail project
Increase productivity on site
ISSUES
More than 7 teams and 200 people, including subcontractors, with numerous site activities
Huge amounts of data generated made it hard to track due to little recording activities
A lot of time spent going through paperwork to create reports, resulted in low productivity
Low visibility on the project's workflow and processes
OUTCOMES
All the project's data were consolidated and kept secure on Novade's integrated cloud platform
Lodged 13,000+ defects via smart phones
Managed safety procedures easily on site
Conducted 2,000+ toolbox talks
Created 1,520 safety forms, permits to work (PTWs), and safety checklists
BENEFITS
Improved communication, transparency, and visibility because of real-time updates and access to job statuses
Tracked site safety performance in real time via mobile phones
Enforced high quality standards by acting on 3,041 real-time safety observations
Generated and updated reports easily from a single construction app
Preventing quality & productivity loss
Jakarta is one of the most congested cities in the world. In line with the Indonesia Government's objective to reduce congestion, the Jabodebek LRT was constructed to provide public transportation to Greater Jakarta. Managed by Colas Rail (Indonesia), the 43.5km double track rail system connected Jakarta to Bogor, Depok, and Bekasi (hence the acronym 'Jabodebek').
Founded in 2008, Colas Rail (a subsidiary of Colas Group) offers turnkey systems for railway infrastructures. With a presence in more than 20 countries, Colas Rail is an international leader in its field.
Colas Rail was responsible for the design, procurement, building, testing, commissioning, and maintenance of the entire Jabodebek LRT project. Prior to digitisation, the Colas Rail team generated massive amounts of data and paperwork. That led to a potential loss in quality, productivity, and increased delays. To digitalise and streamline the LRT project's workflow, Colas Rail engaged Novade in 2017 for its construction management software.
As a result of the collaboration, Colas Rail met its deadlines and reduced the amount of paperwork. In addition, the team could easily access and analyse the data generated through Novade's construction software in real time.
Visibility through digitisation
According to project director Jean Jacques Largent, the construction industry is heavily reliant on teams in the field for data. The teams generated a considerable amount of paperwork with no centralised method of recordkeeping. This made it harder for teams to track data and attain full visibility.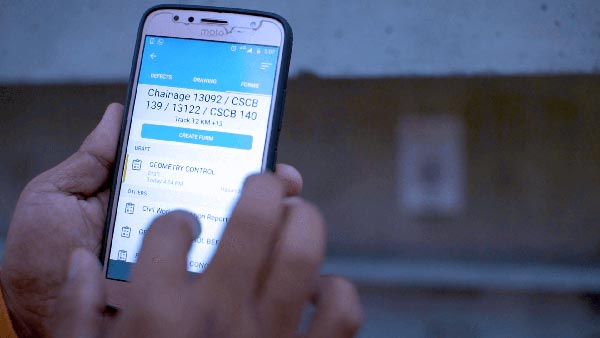 The Jabodebek LRT rail project had more than seven teams and 203 employees and subcontractors on-site daily. All tasks were digitalised and entered in the system by each worker and then synchronised with
Novade's construction platform
.
"With a cloud-based system, we had access to real-time data collected on mobile devices. It allowed the team to quickly act upon them," said Largent.
"Technology assisted the team to better perform their day-to-day work. It greatly improved our productivity and enabled us to achieve good results."

– Jean Jacques Largent, Project Director, Colas Rail
Quality control in construction projects
With Novade's
Quality module
, quality managers conducted site inspections, managed defect rectifications, and captured data with their mobile devices. Using standard descriptions, annotated pictures, and locating defects on a drawing, the team has lodged over 13,000 defects on their smartphones. Each defect lodged and report submitted decreased the overall time spent on manual administrative tasks, which led to improved productivity.
According to quality inspector Hasan Basri, "We did not have to manually send physical reports to our clients. We only needed to submit the reports through the Novade system, and the clients could see them. It saved time and paper for us."
Novade's construction defect management software improved productivity and collaboration between teams. Supervisors had real-time visibility as soon as workers on-site updated their reports. They could also easily track and identify outstanding issues which were then communicated with the worker or team in charge.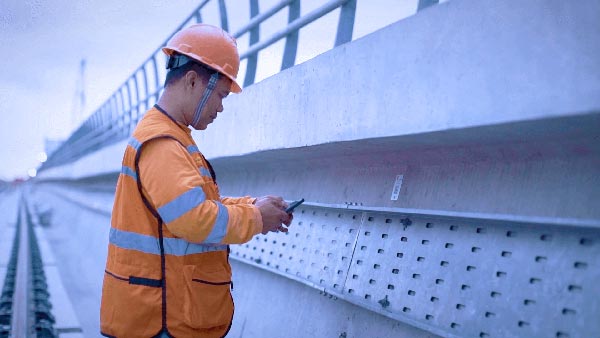 "Novade was used in Colas Rail at every level of supervision. Once we uploaded a report in Novade, all our supervisors could see what was reported."

– Krisna Aditya, Site Engineer, Colas Rail
Apply workplace safety & health in construction sites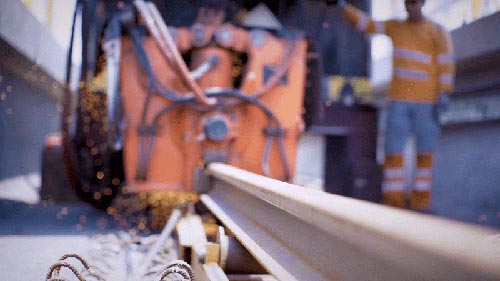 Syahrul Mawardi, Colas Rail Health, Safety and Environment (HSE) department, enjoyed a streamlined workflow during his toolbox meetings. Novade's
Safety-HSE module
also enabled Colas Rail to have digital site safety forms, checklists, permits, observations, and non-conformance reports (NCRs).
The Colas Rail team conducted over 2,000 safety toolbox talks, created more than 1,520 safety forms and permits to work (PTWs), and managed 3,041 safety observations.
Novade kept the teams connected through digital forms. Workers could create, update, and sign forms on their mobile devices.
"Novade was very useful because the project required us to be mobile and move to various locations. The paperless process certainly saved us a lot of time."

– Syahrul Mawardi, HSE Department, Colas Rail
Interested? Schedule a Free Demo