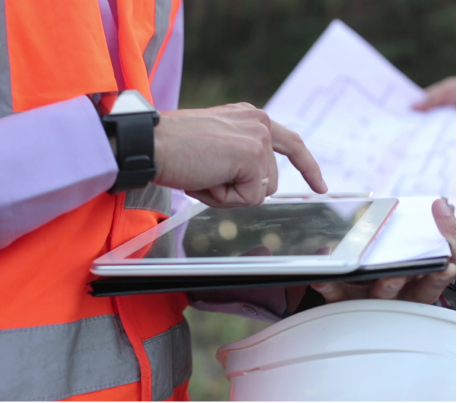 All Records in One Database
Novade Workforce management is a collaborative system to manage and monitor workforces in the field:
Site managers can access real-time information on resource allocation, location and activity.
Employees can verify their data on their mobile devices.
HR can access and update all records in real time.
Finance can use digital timecard reports to automatically compute payrolls.
All records related to internal employees and external resources are entered into a single database. The information is available in real time on web and mobile devices.
Novade Workforce can substantially impact your business:
Boost Productivity
Effective planning, efficient processes, and valuable insight into site operations.
Save Time
Make the right decisions with real-time access; no more time wasted in reporting.
Reduce Costs
Digitized processes help your team reduce project costs.
Create & Manage Your Resource Database
Each employee has a profile page with key information.
Create teams and groups to reflect the management structure.
Allocate each resource to a project.
Analyse all information with real-time dashboards and reports.
Real time GPS location for resources on site equipped with Android devices.
Utilise flexible access rights and editing rights.
Use Digital Timecards to Monitor & Report Activities
Plan and report the time spent by teams in the field.
Submit check-in and check-out times for each employee.
Monitor the overtime approval process in real-time.
Plan activities, assignments and validations.
Complete digital signatures for timecard submission and approval.
Automatically generate payroll reports.
Generate Reports & Conduct Analytics
Dashboards
Pre-defined dashboards to help teams track statistics on various projects.
Download & Export
All info can be easily downloaded or exported in Excel & PDF formats.
Custom PDFs
Pre-defined reports for inspections, work instructions, rectification acknowledgement.
Learn More About Our Modules: