Why Inspection and Test Plans (ITPs) are critical for your construction business
Experience a faster way to digitally manage your ITPs
With a platform to improve efficiency on your field processes, book a free no-obligation demo with our friendly team and see the difference it makes first hand.
Experience a faster way to digitally manage your ITPs
The success of any construction project depends on how well thousands of discrete details come together to create a cohesive, high-quality, and compliant outcome for your clients. Regularly assessing progress throughout a project helps you stay across the detail, better manage complexity, and address issues as they arise. But approaching this systematically is impossible without a dedicated strategy. That's where an Inspection and Test Plan (ITP) comes in.
What is an Inspection and Test Plan (ITP) in construction?
A construction ITP, also called a quality inspection checklist or plan, outlines and documents when, what, and how to conduct inspections to ensure your project meets the requirements and standards as promised. It helps construction businesses manage quality controls, compliance, and assurance.
What does an ITP in construction involve?
An ITP typically involves:
Recording details of workers, contractors, and sub-contractors.
Identifying critical points during project milestones, stages, or frequencies for various construction activities.
Specifying a clear set of processes, sequence of work, and acceptance criteria. This will help teams identify and determine which activities have to be followed and inspected for each stage – either offsite or onsite.
Creating a schedule of inspections, verifications, and inspection process criteria such as surveillance, execution, witness, and hold points.
Including codes and documents such as quality assurance and site technical queries (STQs), check sheets, non-conformance records (NCRs), method statements, and built drawings to support the work when relevant.
Regularly conducting inspections to ensure work is fit-for-purpose.
Documenting your findings and taking corrective actions if problems arise.
Storing the information in a central location that is easy to retrieve when necessary.
This approach provides you and your team with an easy-to-follow set of actions to get the job done right. Importantly, it also provides confidence that the project is progressing as you expect, and there will be fewer surprises.
A well-structured construction ITP unpins your quality management system
A construction ITP not only helps you deliver better quality work by finding and managing issues early, but it also helps your organisation meet its ISO 9001 requirements – the international standard for construction quality management.
An ITP is a vital foundation element in your construction quality management system. It demonstrates your organisation's commitment to quality and exacting standards, and can protect you in the unfortunate event of legal proceedings. The plan acts as an evidence that your business has performed to particular standards.
Which construction activities can benefit from an ITP?
You can design an ITP for each construction activity, including civil, mechanical, electrical and plumbing works, excavation works, waterproofing, fireproofing, concreting, HVAC systems, steel structures and many more.
Let's take waterproofing as an example. Imagine your project includes waterproofing work, but you haven't regularly tested the standard of work throughout the project. You get to the end of the build and find that the waterproofing has failed and the building leaks. Fixing the problem costs you time and money and causes reputational damage. However, with an ITP, you can avoid this expensive and embarrassing situation.
Who prepares an ITP in construction?
An ITP is often prepared and reviewed by different stakeholders. These include the design and quality assurance teams, quality project managers, consultants, clients, contractors, and subcontractors, among others. 
Digitise your construction quality management system
Using a construction quality management software to digitise your ITPs not only avoids poor quality work and prevent serious incidents from occurring on site but also helps you to streamline site processes, reduce rework, and enhance efficiency. For example, field teams can proactively manage quality and seamlessly collaborate across the project by completing inspections with digital checklists and ITP templates.
By embracing digitalisation in the construction industry, leading construction businesses are moving away from paper-based checklists, reports, and forms as they can save time by documenting all conforming inspection points, storing, finding, and retrieving essential information easily.
Contemporary solutions ensure everything is available at the click of a button. If there is an investigation or legal proceedings, critical information can be audited and reported easily. No more stress or lost paperwork.
The top seven reasons why a digitised construction ITP solution is essential for your business
A digital ITP in construction:
Speeds up documenting and executing inspections while ensuring more qualitative outcomes.
Saves you time and money by finding and rectifying build or compliance issues early.
Demonstrates a commitment to quality which enhances your reputation.
Acts as evidence and protects your business if legal matters arise.
Provides your clients with higher quality project outcomes.
Consolidates all relevant field data such as site technical queries (STQs), non-conformance reports, material acceptance records (MARs) to simplify the construction handover process with comprehensive digital asset management packs.
Strengthens your client relationship and helps you win more construction works in the future.
Fast-track your quality performance with Novade's digitised solution today
Novade's industry-leading construction management software is the only fully configurable, end-to-end field management solution – designed for large, complex projects.
Novade is a versatile digital construction ITP tool that can not only support you and your team in documenting inspections and test plans but also helps in monitoring productivity and maximising profits on one easy-to-use platform. Additionally, the digital construction platform helps you build your own forms, configure workflows, manage your quality assurance and quality control (QA/QC) processes, create and deploy your ITPs, and manage progressive approvals of assurance packs.
Discover how Novade can help you manage quality and ITP processes on your projects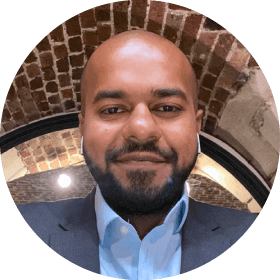 About Tejas Thomas
Tejas Thomas is the UK Country Manager at Novade. Based in London, Tejas specialises in helping clients in the construction industry harness the power of site data and analytics with cutting edge technology that improves quality, safety, and productivity. He also has experience in supply chain engineering and hi-tech manufacturing.
About Novade
Novade has a team of digital specialists dedicated to supporting clients in their digital transformation from the ground up. With global experience on a wide range of construction projects and processes, the team will be able to quickly adapt to your needs from specification through to delivery and on-site support.
Deliver high quality construction projects with Novade today
Subscribe to our newsletter
Get the latest updates, trends and news directly in your inbox.