Tiong Seng Contractors believes in the power of digitalisation
More than 40 projects
with Novade
220 users including subcontractors
Improved productivity & visibility
Greater collaboration & communication on-site
More than 40 projects with Novade
220 users including subcontractors
Improved productivity & visibility
Greater collaboration & communication on-site
A leading construction and civil engineering company, Tiong Seng Contractors was contracted to build Sol Acres, Singapore's largest executive condominium. Recognising that digitalisation was necessary to effectively manage the hefty amount of site processes, Tiong Seng decided to work with Novade as its long-term digitalisation partner to streamline site processes and improve productivity.
PROJECT
Built Sol Acres – the largest executive condominium in the north-western region of Singapore
Completed in 2018
Stands on two huge parcels of land at 354,228 sq ft
Comprises of 13 towers, ranging from 19 to 25 storeys, with 1,327 units in total
Wide array of facilities including 3 swimming pools, 3 clubhouses, a tennis court, table tennis pavilion, gymnasium, and a rollerblading trail
First executive condominium in Singapore to offer 1-bedroom units, apart from 2- to 5-bedroom units
GOALS
Adopt a construction management software to drive growth and streamline site operations
Improve on-site productivity and visibility on the project
Enforce high quality standards on project
Harness all site data to conduct powerful analytics
Enhance collaboration and communication on-site
ISSUES
Tedious to manually carry out site processes such as handover and defect rectification
Copious amount of paperwork: teams record everything on paper including lodging of defects
Excessive time spent travelling between the site and office to submit, update, and check paperwork
Low visibility of project's status and progress in real time
OUTCOMES
Used by Tiong Seng and a majority of their subcontractors for a seamless flow of processes on-site
Reduced time spent on administrative tasks with automation of manual and paper-based processes
Created more than 38,100 ePTWs
Conducted quality inspections with workers completing digital M&E, structural, and architectural forms
Saved time from travelling back and forth to the office as workers and supervisors can check and consolidate records and progress via their mobile devices in mere minutes
Effectively lodged defects and managed the rectification processes by capturing, annotating, and uploading photos through Novade's platform, instantaneously notifying subcontractors on the defects
Management easily accessed all field data and made smart decisions using the insights gathered on the construction data analytics software
Understanding the importance of technology
Established in 1959, Tiong Seng is a leading construction and civil engineering company listed on the Singapore Stock Exchange (SGX:BFI). With over 60 years of history, Tiong Seng has been responsible for building many of Singapore's iconic structures such as the Parkroyal Collection Pickering, Waterway Terraces I & II and One Marina Boulevard. Adhering closely to its vision of "Integrating rigour and innovation", Tiong Seng has continuously explored the adoption of technology to drive growth and productivity.
In 2016, Tiong Seng ramped up on its digitalisation efforts to streamline and reinvent internal processes. These processes included rebar ordering through
BIM integration
and
plug-in
, contract management, business-to-business integration, adoption of a manufacturing execution system to manage DfMA components production at factory, and even employee engagement. Despite that, Tiong Seng realised that several site processes such as defect rectification and handover, were still performed manually. The nature of construction – dealing with a lot of people and high influx of information – makes it harder for all stakeholders to be updated with the latest information.
Biggest executive condominium in
the north west region of Singapore
In the same year, Tiong Seng was contracted to build the largest executive condominium, Sol Acres, in the North West region of Singapore. Standing at 25 storeys, the development spans 13 blocks with 1,327 residential units; sitting on two huge parcels of land at 354,240 sq ft.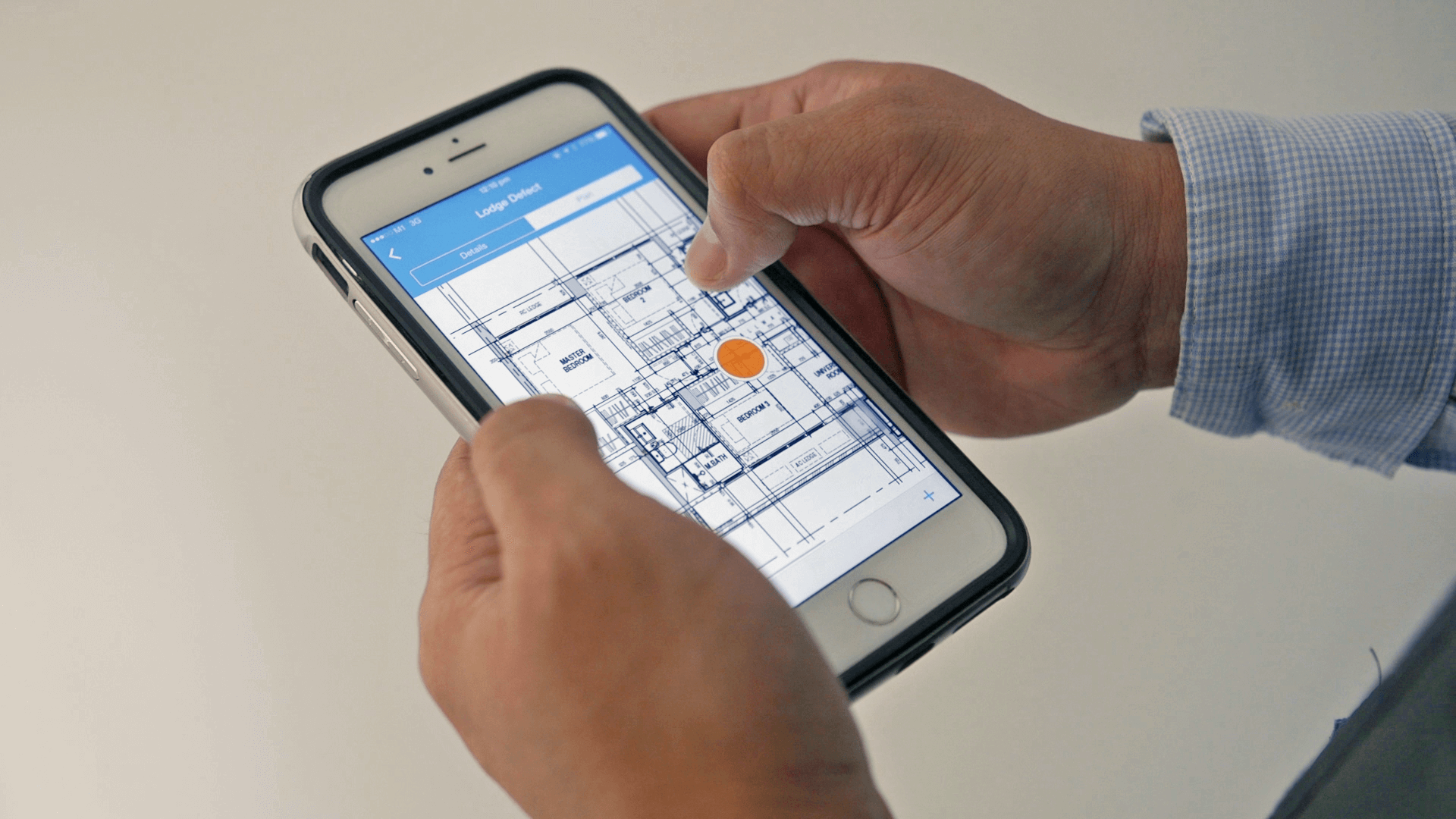 Recognising that digitalisation was necessary to effectively manage site processes, Tiong Seng decided to work with Novade as its long-term digitalisation partner.
With the aim of streamlining processes and reducing paperwork, Tiong Seng's Project department championed the Novade app for better communication and collaboration on-site as well. Technical manager Inn Poh Lim said, "People on-site have been very committed to using the Novade app. Through the software, we could observe the cases that have been lodged, confirmed, completed, and closed."
"Novade's platform effectively streamlined our site processes. This helps to improve our quality of work."

– Inn Poh Lim, Technical Manager (Projects Department),
Tiong Seng Contractors
Simplifying site processes & improving productivity
Together with Novade's digital construction platform, Tiong Seng improved the productivity of both its workers as well as its managers. The team that performed in-process checks no longer needed to travel back to the office. Instead, they were able to check on files from their mobile devices. Architectural coordinator Gino Rustia commented, "Novade is very useful, especially for our workers and core supervisors, because it's less paperwork."
M&E Manager Chengyang Choi shared that before using Novade, he had to bring a stack of paper with him on-site to do his checks, write down defects, then take photos of them. Now, however, it is completely different. Choi commented, "Now once we take a photo and log in to the Novade app, the subcontractor will automatically get notified and they will then follow-up with the defects."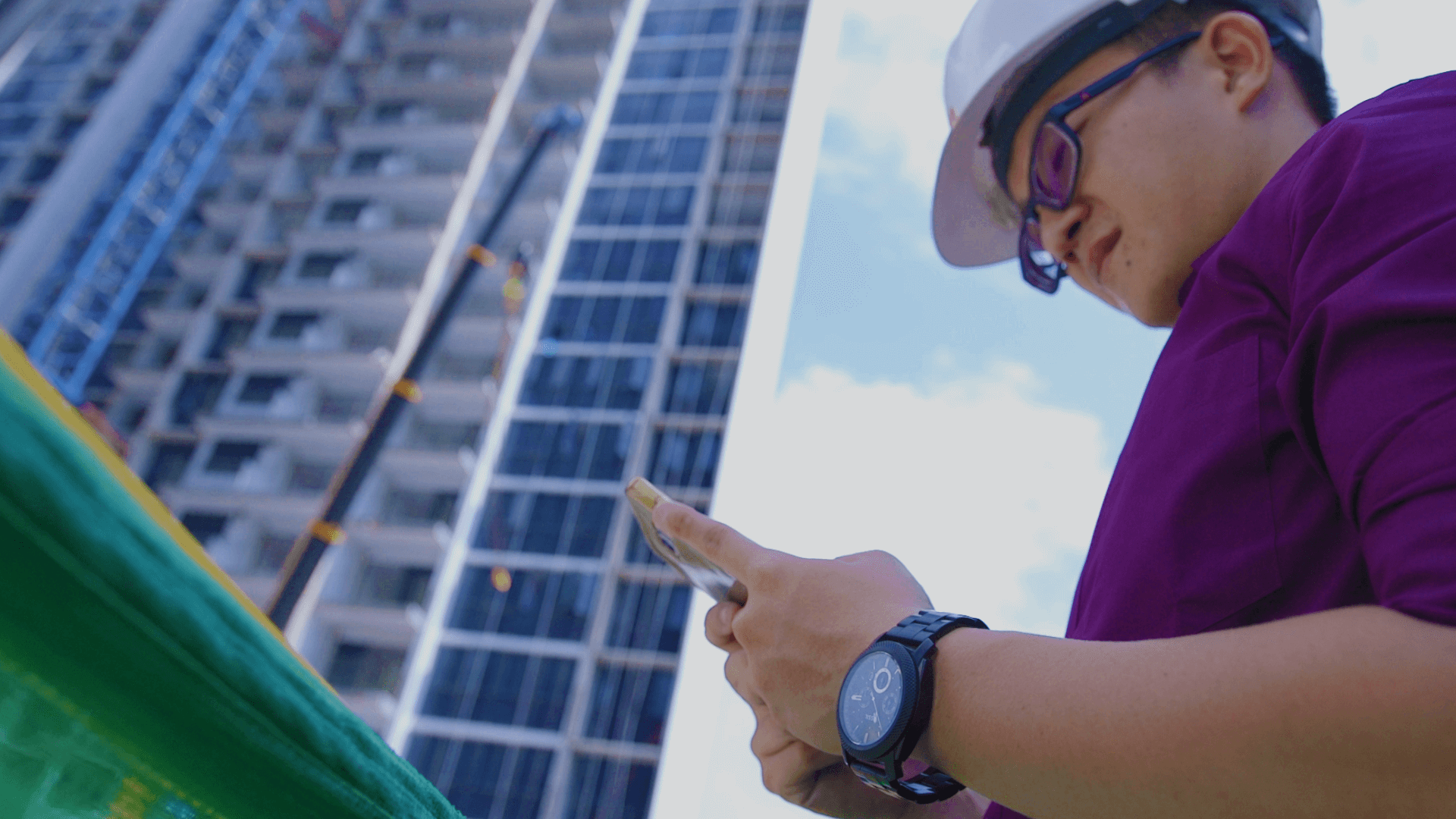 "Novade is really easy-to-use. I just need to bring my smartphone on-site and consolidate everything in a matter of minutes."

– Chengyang Choi, M&E Manager, Tiong Seng Contractors
After completing Sol Acres in 2018, the handing over process was smooth and the project achieved a CONQUAS score of 93.7 marks and an Excellent rating for Quality Mark.
The project also clinched the globally acclaimed RoSPA Occupational Health & Safety Awards (Gold), as well as BCA's Construction Productivity Award (Gold).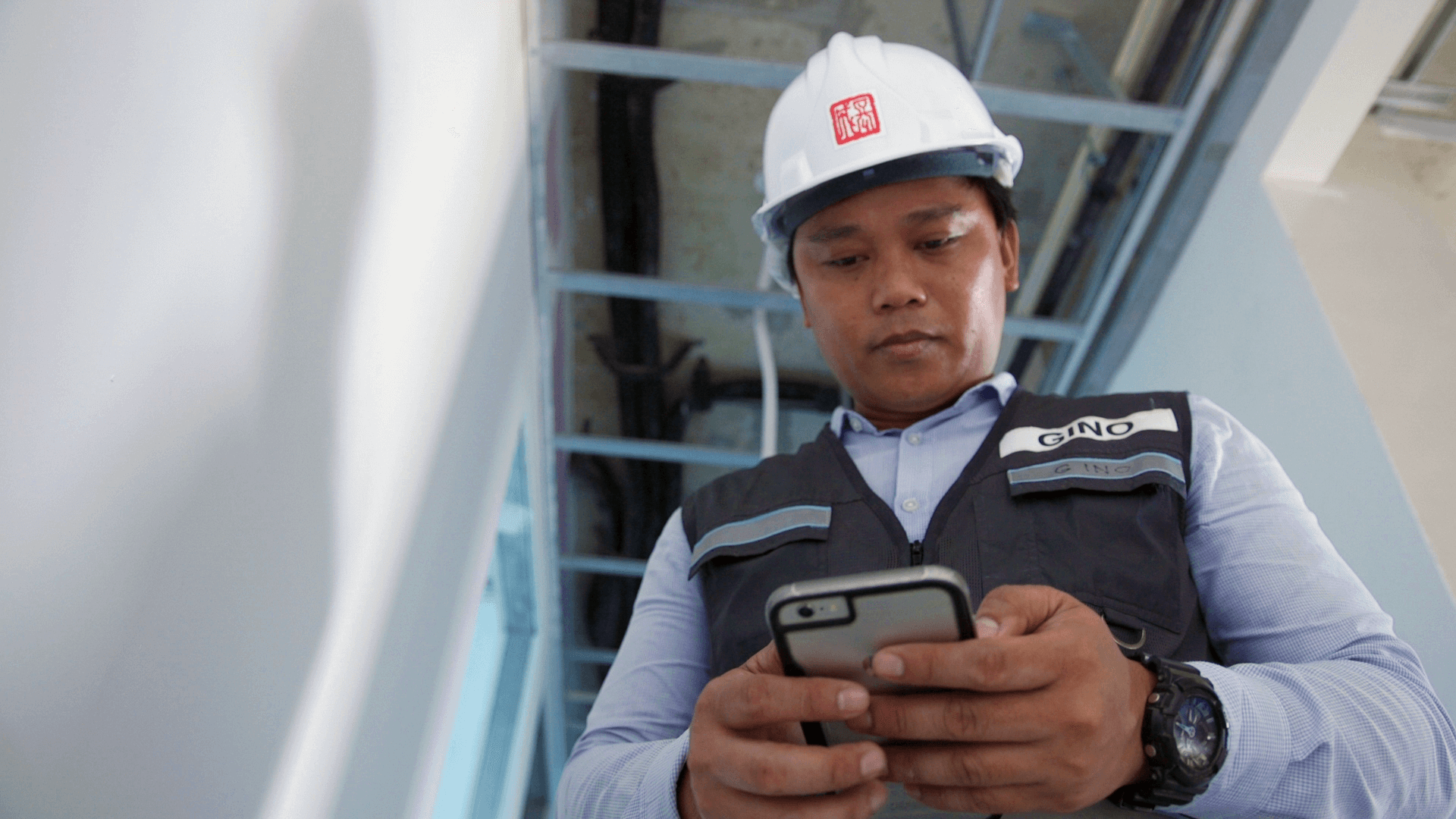 "By using Novade, I'm able to get real-time information and data."

– Lian Guan Pek, Advisor, Tiong Seng Holdings
A pioneer in adopting construction technology, Tiong Seng has rapidly transformed its processes from manual to digital in the last four years. Leveraging Novade's platform, Tiong Seng has been able to seamlessly aggregate and carry out construction data management across the value chain, optimise workflows, transform site performance, and further enhance client relationships.
Advisor Lian Guan Pek affirmed "Now with the adoption of Novade, we are able to get the information on defects and quality in real time. We can take the most appropriate and relevant actions on the following day, every day; and that improves our productivity. I think digitalisation with the use of data will shape the future of construction."
Interested? Schedule a Free Demo